Larchmont and Ocean View Elementary School Welcome New School Year
.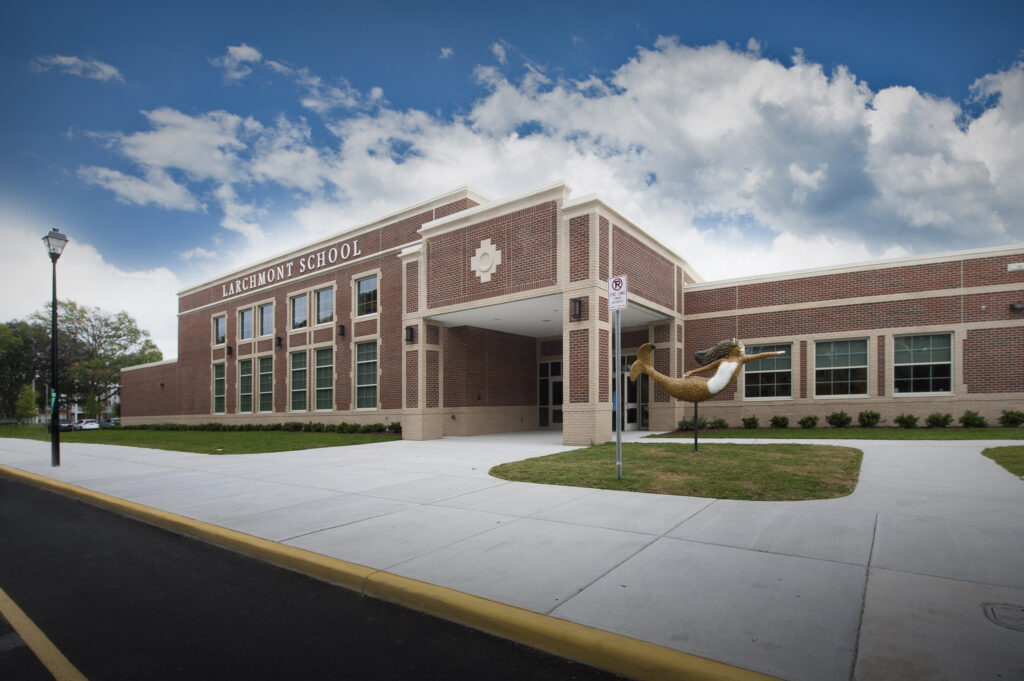 September 28, 2017
Norfolk students at Larchmont School (pre-kindergarten through 5th grade) and Ocean View Elementary School (pre-kindergarten through 5th grade) have spent the beginning of the new school year in brand new buildings. The two buildings were completed this summer, making this year's students the first to experience the new spaces. They were completed under a PPEA that includes three other Norfolk elementary schools – Southside STEM Academy at Campostella, Richard Bowling Elementary, and Camp Allen Elementary. Both Southside STEM Academy and Richard Bowling opened last year, with Camp Allen (Phase I) on track to open next year. The buildings under the PPEA were designed by RRMM Architects, Waller, Todd & Sadler, and Livas Group Architects and constructed by SB Ballard Construction Company.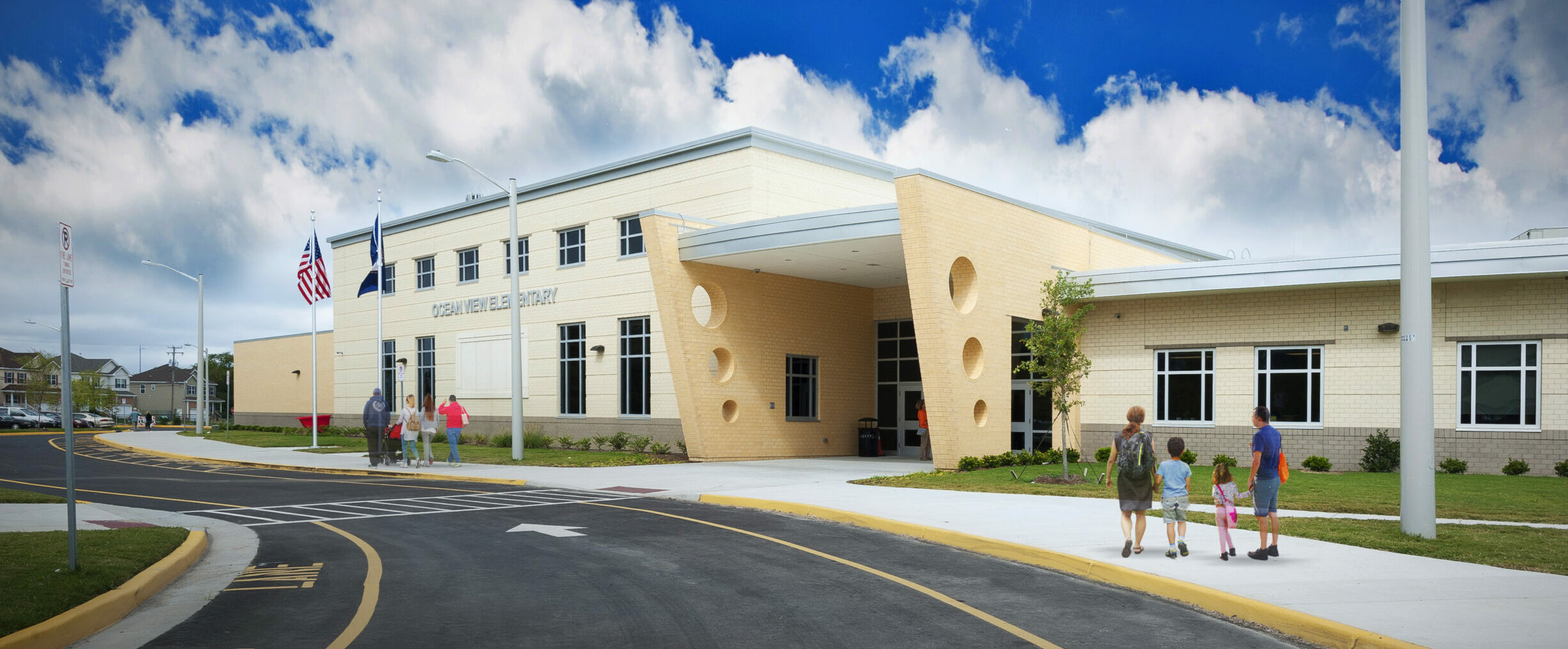 The new buildings work to minimize environmental impact and maximize energy efficiency by incorporating sustainable design concepts such as daylighting, high-efficiency HVAC systems and building placement on the site to take full advantage of sun exposure. A web-based software system that students and teachers can use to monitor the building's energy consumption was included in the design. The software is a valuable real-world learning tool for the students to learn about sustainability and energy usage.
The buildings both feature a one-story common-use area that contains the administration, media center, cafeteria and gymnatorium – a space that combines the functions of an auditorium and a gymnasium. A two-story learning community area contains the classrooms, small-group project rooms, art, science, computer, and multipurpose labs centered around a common central stairway and accessed from generous corridors providing excellent site lines for staff to monitor students. The configuration of these spaces is geared toward collaborative and project-based learning. Large smart boards twice the size of previous versions and flexible furniture also help to support the collaborative atmosphere.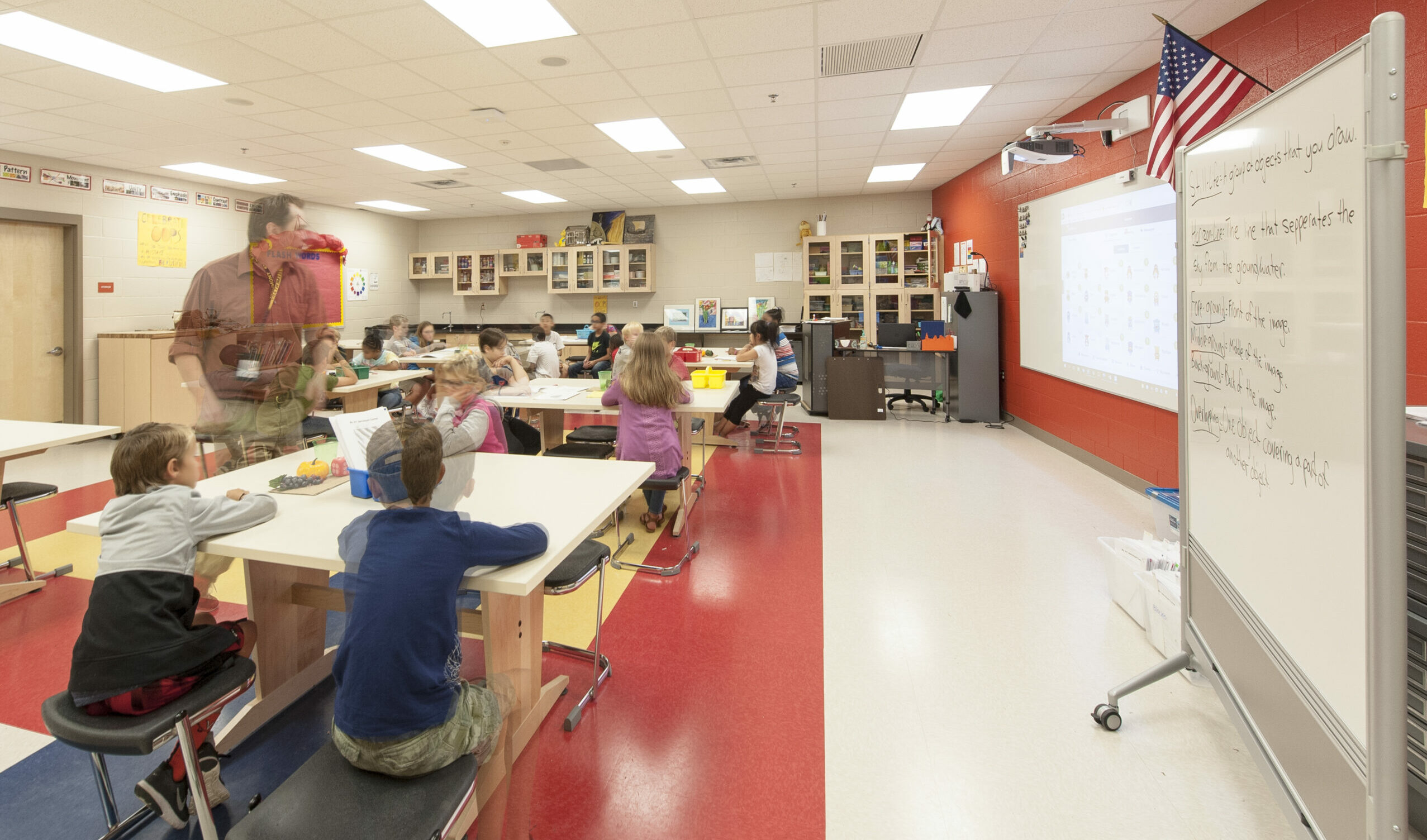 In addition to designing the buildings to positively impact student learning, they were also designed to support the surrounding community. Separate entrances between the common-use areas and the learning community areas allow for easy and safe after-hour community access.
About Norfolk Public Schools
Norfolk Public Schools is dedicated to becoming the cornerstone of a proudly diverse community to ensure that all students maximize their academic potential, develop skills for lifelong learning, and are successful contributors to a global society. The school division has a five-year strategic plan to achieve their mission, which includes creating 21st-century learning environments for all students. The construction of the five new elementary schools are part of this strategic plan.