Emory & Henry's School of Health Sciences to begin Phase Two of Renovations this Fall
.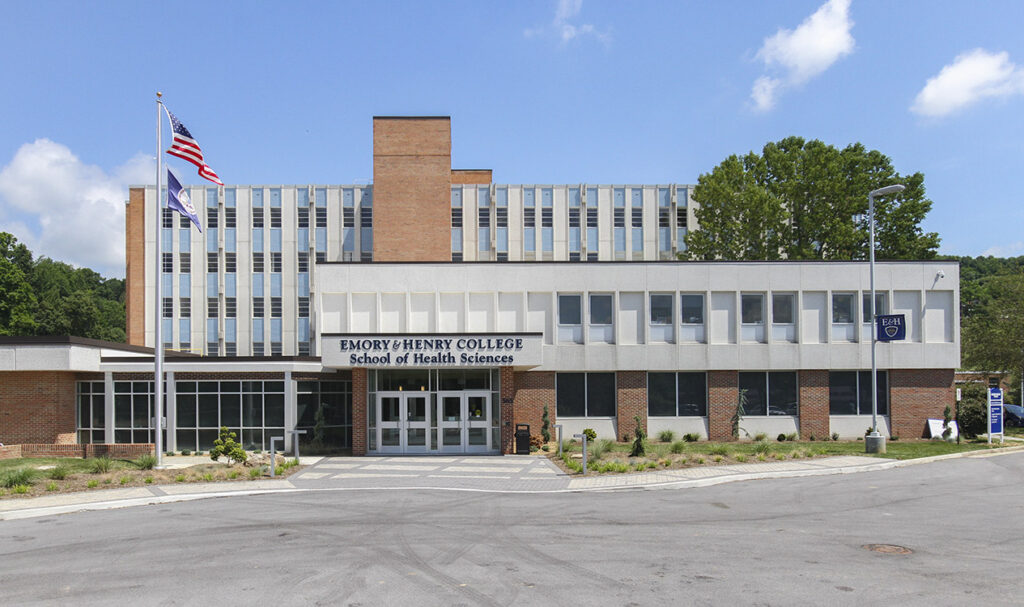 September 13, 2017
Phase One renovations to Emory & Henry College's School of Health Sciences is complete, with Phase Two renovations scheduled to begin this fall. Phase Two will kick off with a design workshop to finalize programming needs and develop a preliminary schedule.
Phase One started the conversion of the old Smyth County Hospital into the new School of Health Sciences. Emory & Henry assumed ownership of the hospital upon the County's decision to construct a new replacement hospital. They saw the building as a worthwhile opportunity to expand their School of Health Sciences.
"The School of Health Sciences is an important element of Emory & Henry's educational offerings and represents the next phase of development of the College's Marion campus," says Ryan Sunshine, architect at RRMM Architects. "This campus is not only important to the College but is also an exciting opportunity for the continued growth of the Town of Marion, Virginia."
Phase One included complete interior renovations of the first and most of the second floor of the multi-story facility. This initial 83,000 sq. ft. of renovations required the removal of all interior construction and infrastructure, leaving only the exterior walls, roof, and structure. The completed renovation includes the addition of numerous labs and classrooms, collaboration spaces, and faculty offices. A main feature of the renovation is the inclusion of a large combined lobby and student commons area. This flexible, contemporary space also serves as a break-out spot off the adjacent tiered lecture hall.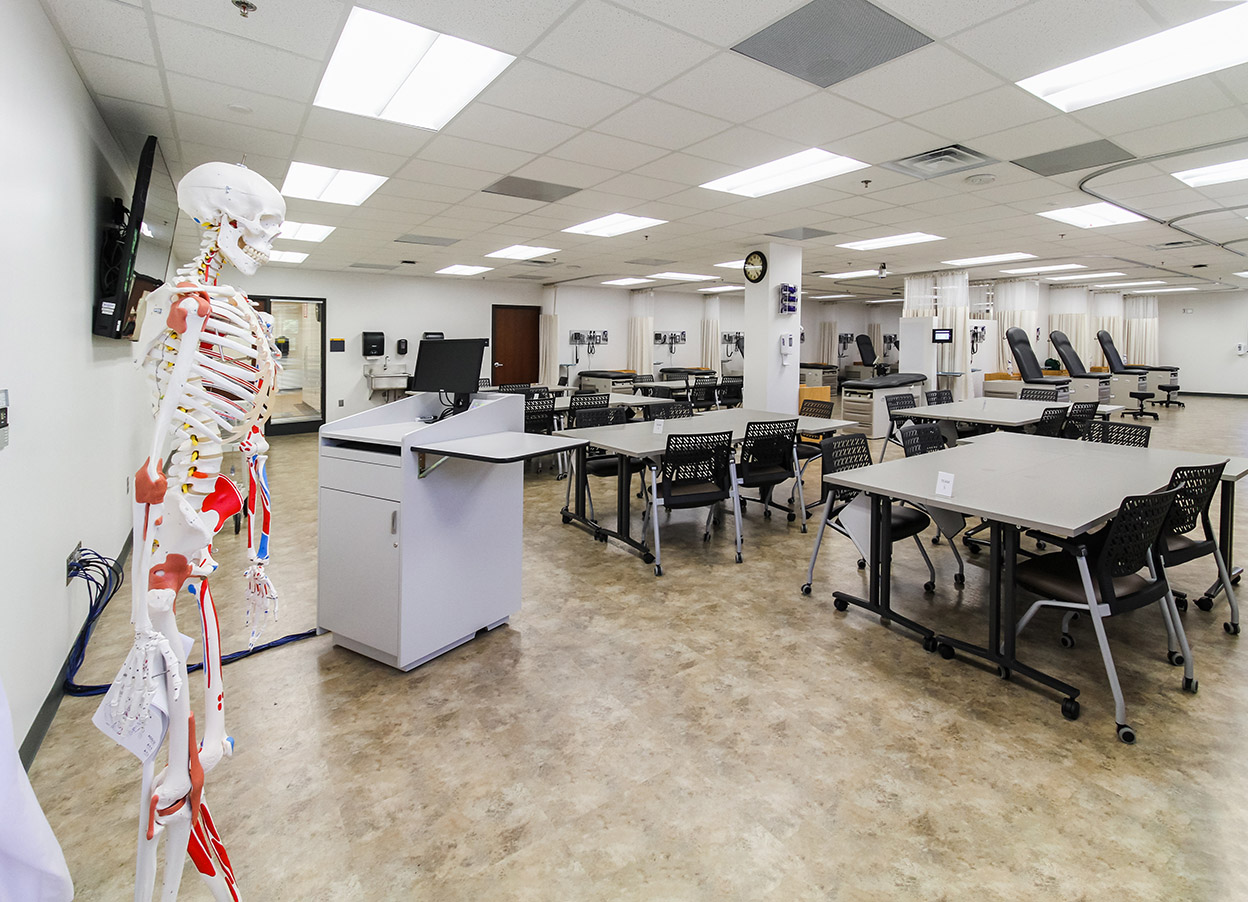 "The directive from President Schrum to the design team at the outset of this renovation was to create a space that visitors would enter and say, 'wow.' That is certainly what Project Architect Erica Sunshine achieved in the first phase and we're anxious to see what follows," says Ryan Sunshine.
Included in Phase Two will be the renovation of the remainder of the second floor, plus the renovations of the third through fifth floor. Student study and break areas, faculty offices, classrooms, and labs will be added on the second and third floors. The fourth and fifth floors will be "white-box" for future offices.
"We are proud to be a part of this next phase of growth for the School, the College and the Town," says Sunshine.
About Emory & Henry College
Emory & Henry College is a private, liberal arts college in Emory, Virginia. Founded in 1836, Emory & Henry is the oldest higher learning institution in Southwest Virginia. The college is named after Methodist church leader, Bishop John Emory, and Virginia's first governor and patriot of the American Revolution, Patrick Henry. The entire central campus is listed on the National Register of Historic Places and the Virginia Register of Historic Landmarks.