George Washington High School Precision Machining Shop to Host Opening Ceremony
.
September 07, 2017
George Washington High School celebrates the opening of their new Precision Machining Shop today at a ribbon-cutting ceremony, in which Governor Terry McAuliffe will be in attendance.
The machine shop was renovated to add new partition walls and finishes as well as mechanical, electrical, and plumbing systems. The new shop also features a spacious multi-room workspace and dozens of new CNC training machines.
Erica Sunshine, architect at RRMM Architects, created and produced the design, which was approved by the School Board in September 2016. It is being funded by the Danville City Council, as well as with a grant from the J.T. Minnie Maude Foundation.
The program has been in the making for years. The investment in the advanced manufacturing trading pays off not only for the students, who are able to acquire well-paying jobs, but also for Danville, who hopes to become an even bigger hub for the precision machining industry. On a broader scale, the project is a component of an initiative by Governor McAuliffe to support workforce development throughout the Commonwealth. This is the only high school facility of its kind in the entire state.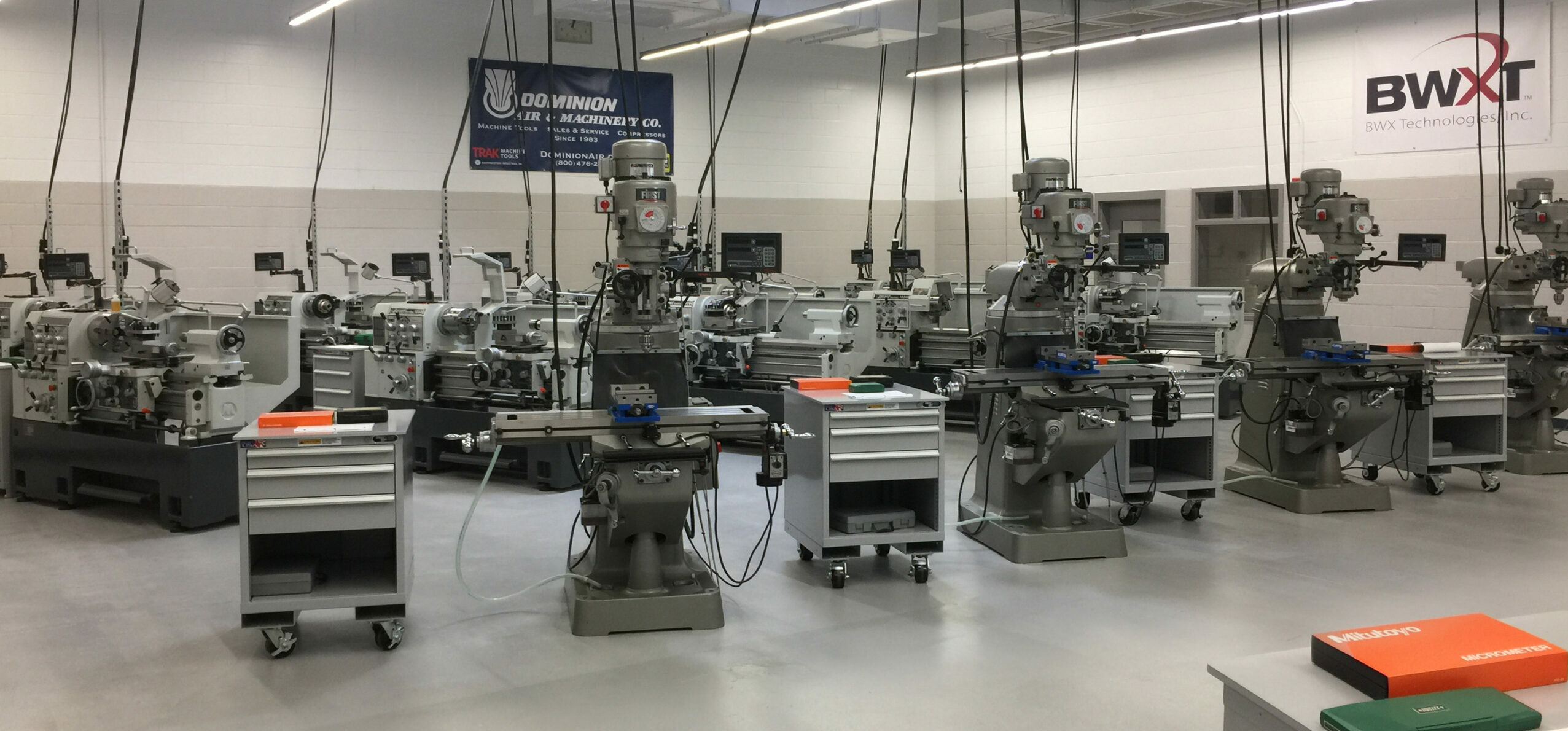 The curriculum was modeled closely after the program at Danville Community College and the program at GWHS is designed to serve as a feeder program for students who eventually want to continue their studies. Students can complete two years of schooling at the high school, and finish up the final two years at Danville Community College. In fact, Portia Russell, Director of the Precision Machining program at GWHS, is a graduate of the program at Danville Community College.
RRMM Architects has been working with Danville Public Schools for the past several years beginning with a city-wide facility condition assessment and continuing through a re-programming effort for all schools from Pre-K to high school. The precision machining program at GWHS is the first step in the overall renovation of the high school. The City of Danville has struggled with a declining economy and the loss of major industry in the city. This renovation is part of an effort throughout south Central Virginia to create economic growth and revitalization.
About Danville Public Schools
Danville Public Schools is located in south Central Virginia. The division is focused on ensuring 21st century skills are embedded into their instructional program through global awareness, financial and entrepreneurial literacy, critical thinking, problem solving, communication, collaboration, creativity, innovation, social and cross-cultural skills, leadership, responsibility, initiative, and self-direction. To learn more about Danville Public Schools, please visit http://www.danvillepublicschools.org/.