State-of-the-Art Gifted Education School to Open in Virginia Beach
.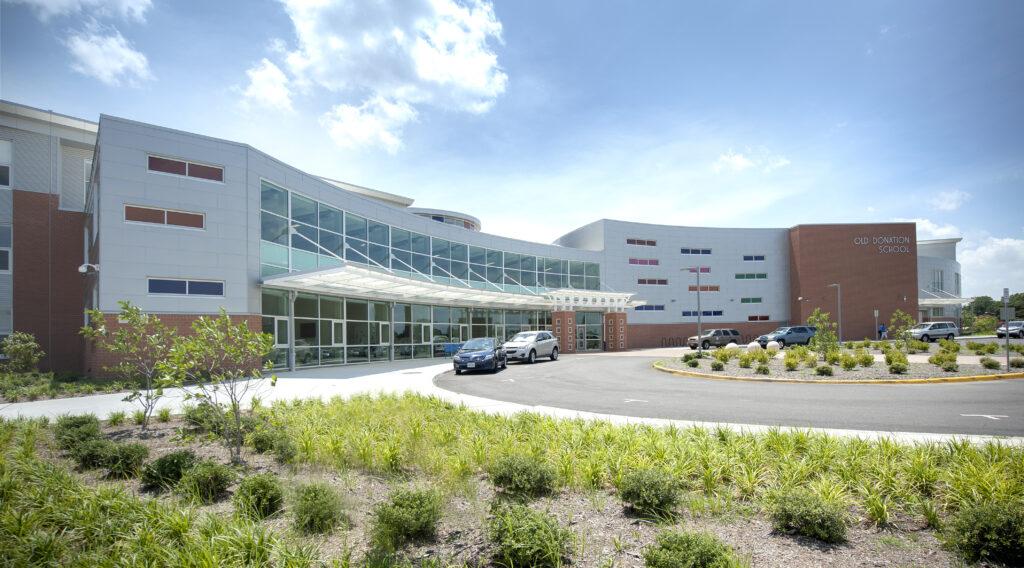 March 31, 2017
On April 3rd, Virginia Beach gifted learners from Old Donation School (ODS) will begin their first official day at their new location, a brand-new replacement school for three of Virginia Beach's gifted education programs.
The new facility is the result of a collaborative process between RRMM Architects, Virginia Beach City Public Schools, and faculty from the former Old Donation Center and Kemps Landing Magnet School. Work sessions were frequently held to make fundamental design decisions and tailor program space to the needs of the community.
The design of ODS creates learning areas in circulation space, replacing the traditional corridors. Small collaboration rooms between classrooms called "Think Tanks" support small independent groups. Outdoor classrooms provide additional learning space.
"Students and staff asked for colorful, wide-open spaces and lots of daylight, so that's what we gave them," says Rob Berz, architect at RRMM Architects.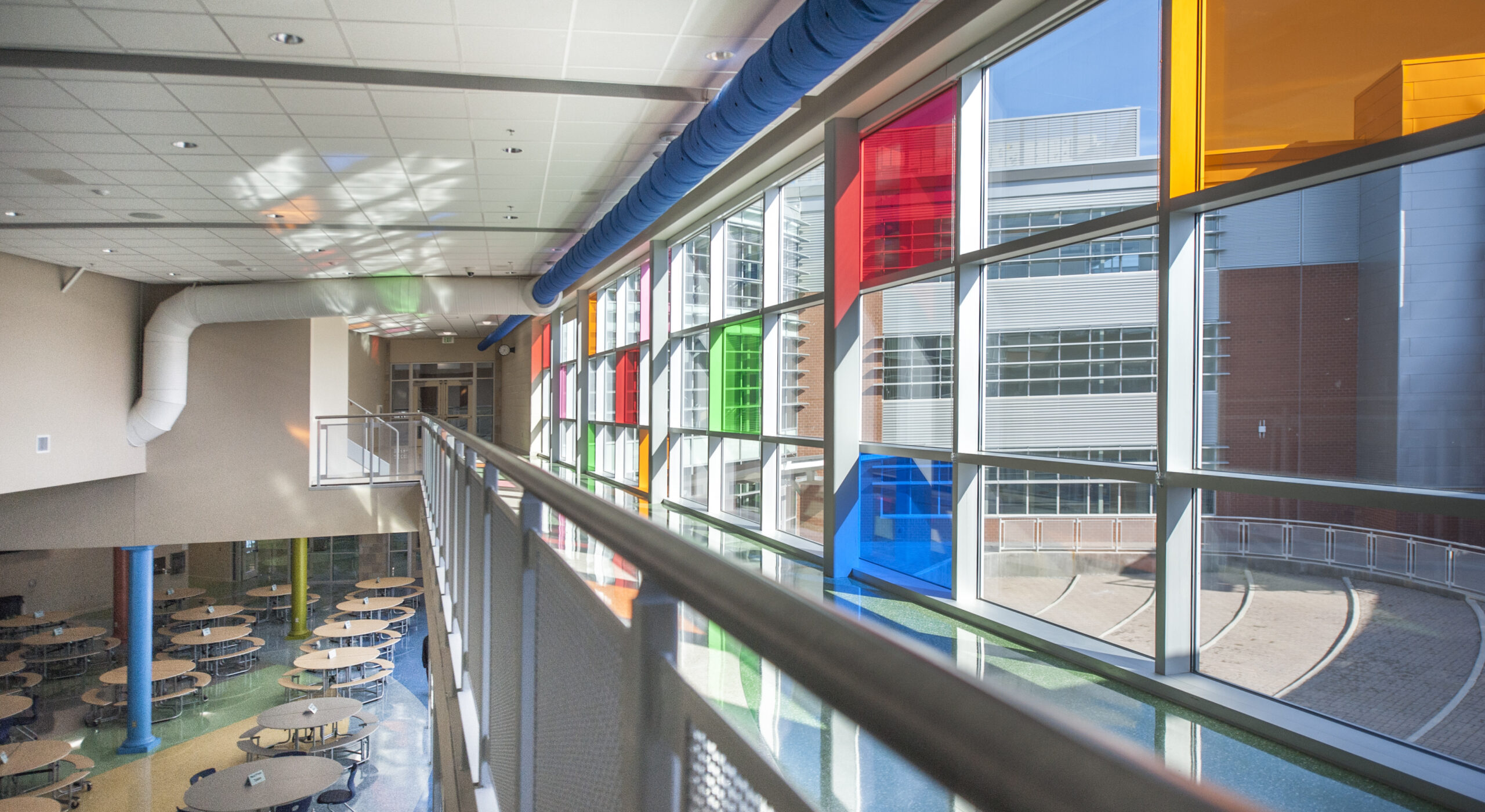 During construction, the building became part of the instructional program through the use of exposed building materials, interactive rainwater collection, and exploratory signage throughout the school. ODS's curriculum includes a focus on the Chesapeake Bay, emphasizing eco-systems, aquatic and plant life, and environmental sciences.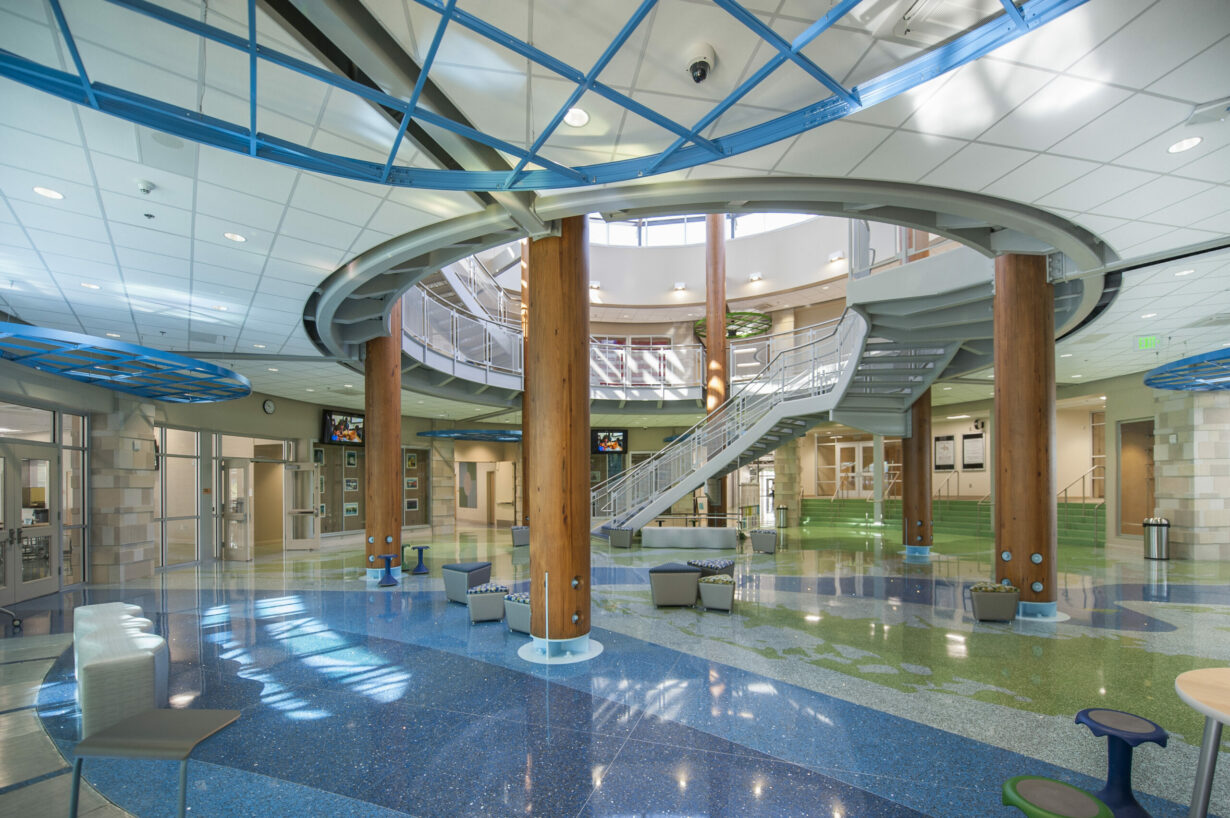 The school is designed to achieve ultra-low energy consumption, which it does through its use of an advanced hybrid HVAC, LED lighting, daylighting of 75% of interior spaces, and occupancy sensors. To reduce water consumption, rainwater is collected for toilet flushing. ODS was designed to achieve LEED Gold Certification.
"There is a potential in school design that everyone at Old Donation School, home of the Edward E. Brickell Academy for Advanced Academics and Arts, now understands thanks to RRMM Architects," says Dr. Kelly Hedrick, principal of Old Donation School and leader in Gifted Education. "Old Donation School is an artful intersection of functionality, sustainability, and community… We will become better stewards of our environment and grow as educators as a result of this teaching and learning community."
"Every time you see a great project, just know it takes a team," says Berz, referring to all of the design team and owner stakeholders that made the design successful.
About Virginia Beach City Public Schools
Virginia Beach City Public Schools is the largest school division in Hampton Roads and continues to outperform school divisions across the nation on key academic indicators. In fall of 2016, the division reported its best SAT Scores since 2008, record on-time graduation rates, more students taking advanced placement exams, and an increase in the number of schools earning full accreditation. To learn more about Virginia Beach City Public Schools, please visit http://www.vbschools.com/.