Recently Completed Brown Station Elementary School Welcomes Students
.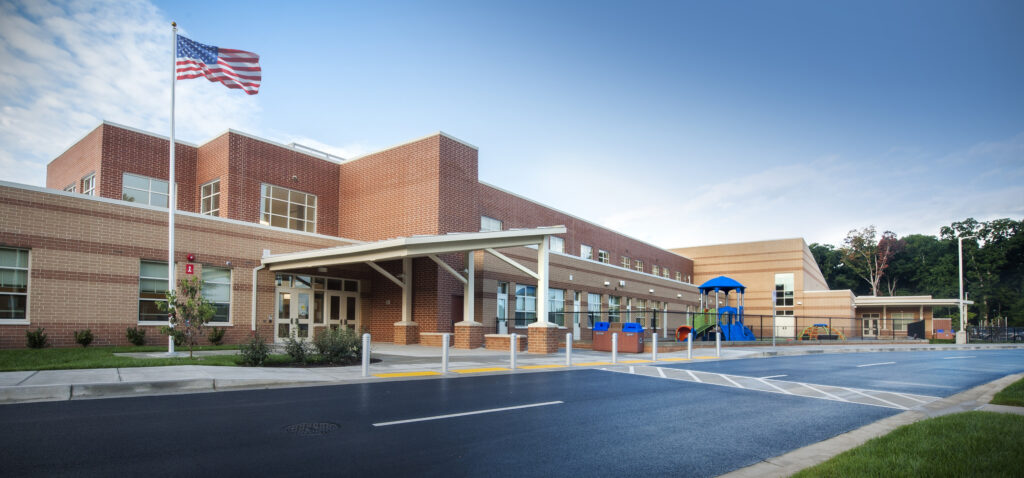 December 01, 2017
The newly constructed Brown Station Elementary School in Gaithersburg, Maryland is officially open. The original Brown Station Elementary was constructed in 1979 and contained around 60,000 SF. A space needs analysis, prepared by RRMM Lukmire, found that the school was undersized and outdated. RRMM Lukmire worked closely with Montgomery County Public School's planners to design a new, more efficient school to meet the educational specifications.
To increase the square footage of the school without using too much space on the small site, RRMM Lukmire provided a series of two and three-story design options. The community and Montgomery County Public Schools chose the three-story school option to replace the existing school.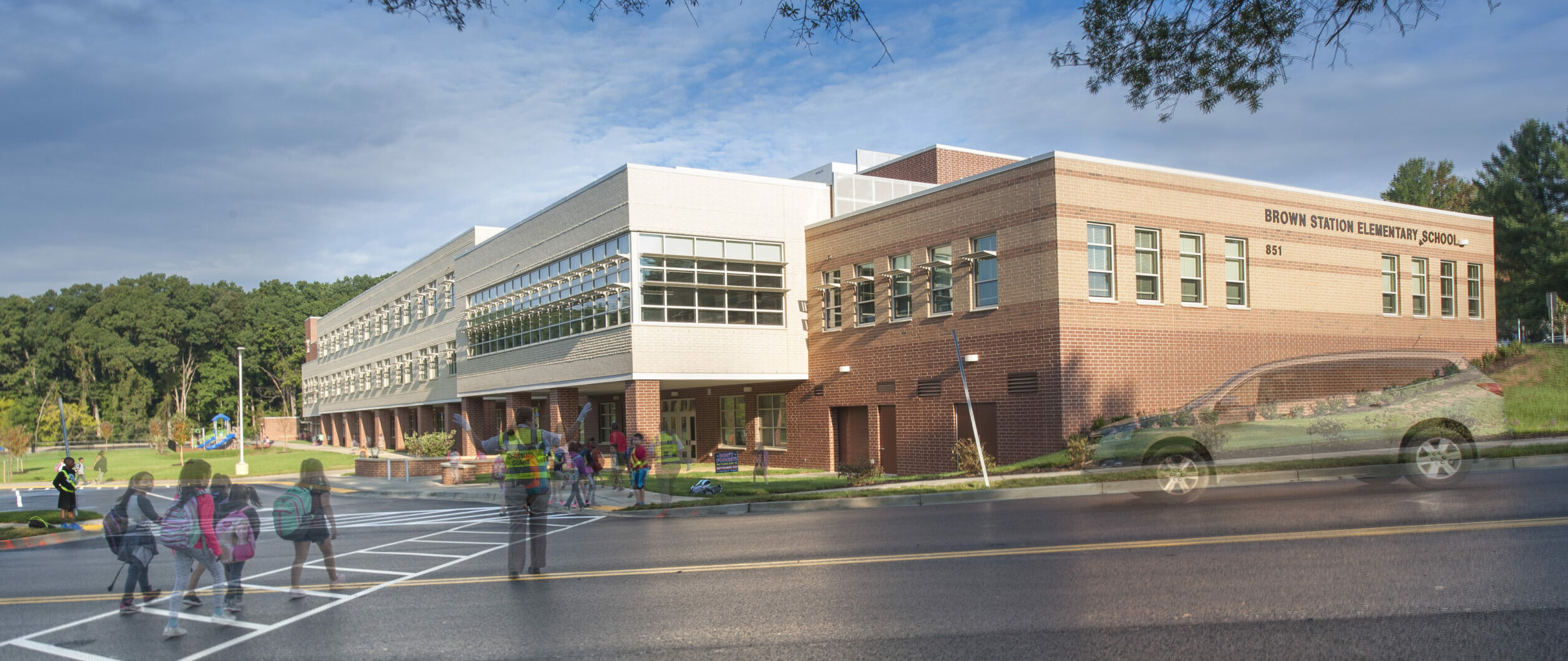 The original building was demolished to make room for a new, 106,000 SF school designed to hold 740 students. The design concept of the school is based off a train station with VTC flooring designed to look like a metro map. The inspiration comes from the nearby, historic Brown Train Station. It also contains a self-contained County daycare facility on site. The school includes a separated drop-off area and bus loop, parking, two softball fields, a soccer field, and four new hard and mulch play areas. This project also includes associated site work.
The new building is designed to meet a LEED Gold Certification, which is pending. Sustainable features include geothermal wells that tap into the natural geothermal energy beneath the Earth's crust as well as an abundance of windows to provide natural light. This design earned a Pilot Credit for interior lighting quality and a credit for low mercury fixtures.
About Montgomery County Public Schools
Maryland's Montgomery County Public Schools is the largest school system in the state and the 17th largest in the U.S. It is a diverse district with students from more than 157 countries speaking 138 languages. MCPS was awarded a Malcolm Baldrige National Quality Award in 2010. For more information on Montgomery County Public Schools, please visit http://www.montgomeryschoolsmd.org/.
About RRMM Lukmire
RRMM Lukmire is the new entity created in 2016 by the merger of RRMM Architects and The Lukmire Partnership Architects, which had both been in the business for over 28 years. Staff from The Lukmire Partnership continue to serve clients in the Mid-Atlantic region but with increased support and experience from other offices when needed.