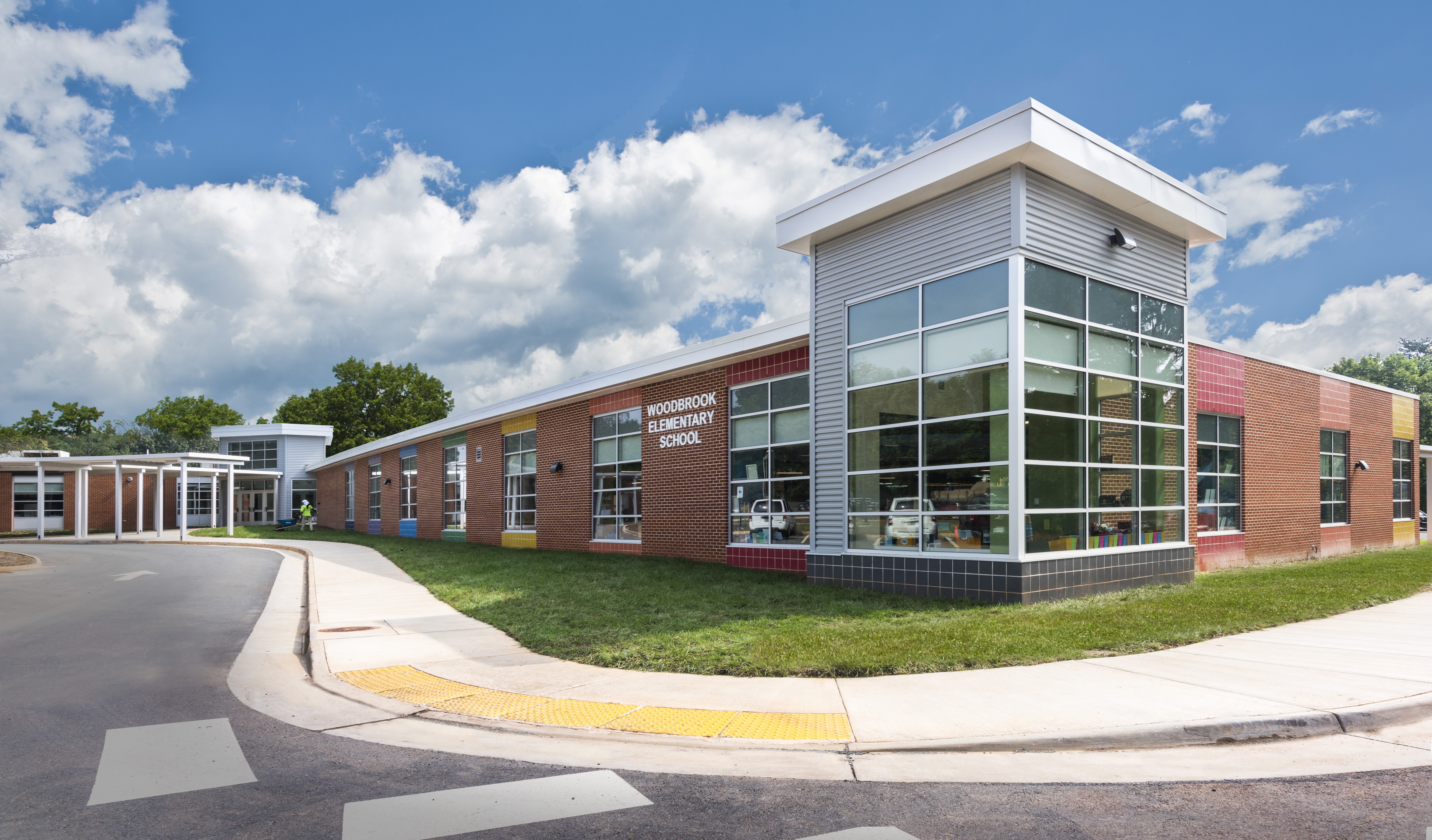 Elementary School K-12 Education
Woodbrook Elementary School
.
Albemarle County, Virginia
Albemarle County, experiencing significant growth, needed to expand the capacity of Woodbrook Elementary School. Four separate additions, totaling 32,633 SF, increased the capacity to accommodate over 280 additional students in several multi-grade learning areas. The areas are specifically designed for team teaching. Renovations include modernizing the existing classrooms and creating connections to the exterior with corridors that feature integrated collaboration areas. The existing gym was converted into a multi-level collaborative learning space for almost 100 students.
Other additions include a new gymnasium, a fitness room, a music room, after-hours program rooms, offices, and various other support spaces. Additional enhancements include ADA improvements, an expansion to the administration area, new signage, new electrical switchgear, associated electrical panels, and technology infrastructure upgrades.