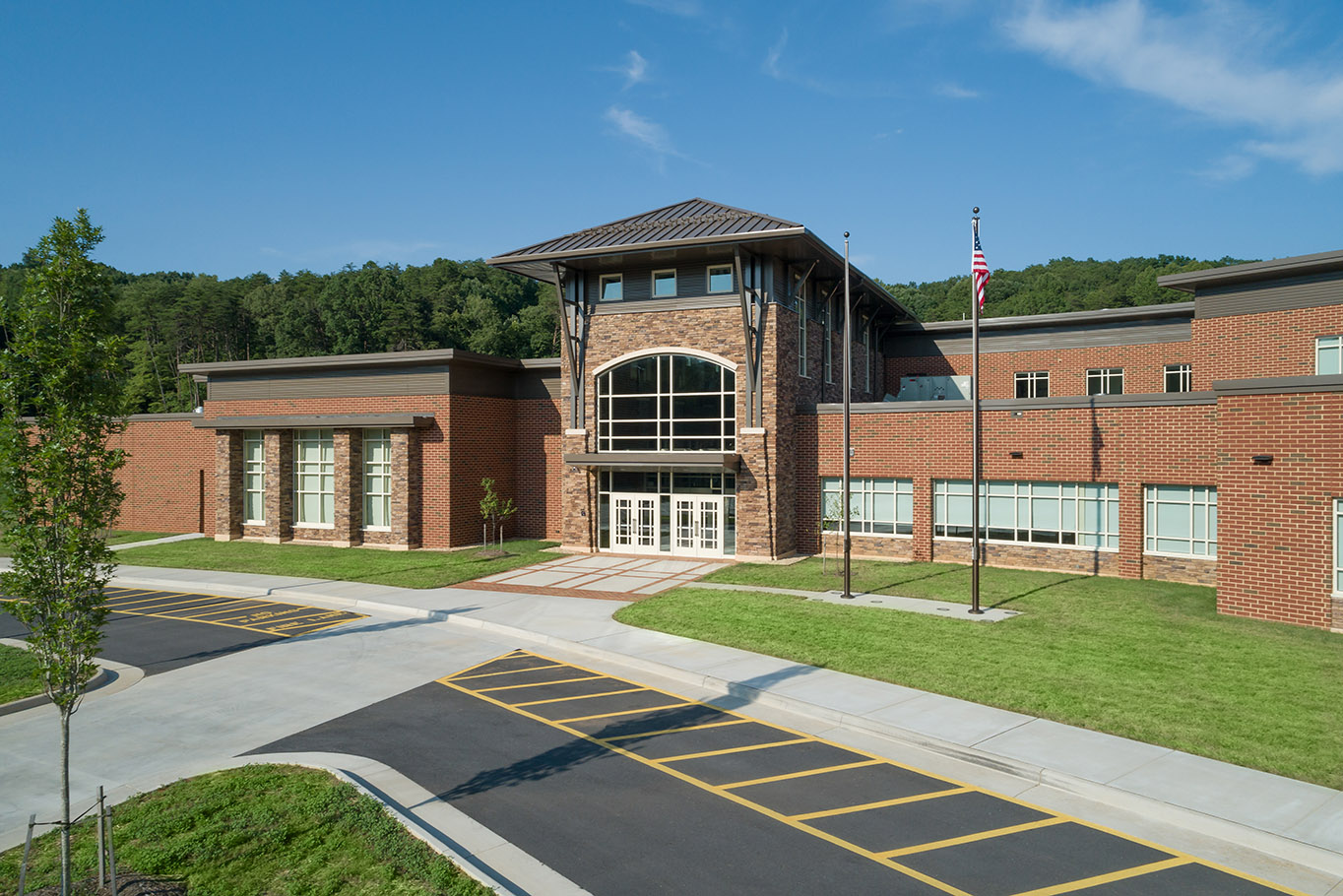 Elementary School K-12 Education
Meadow View Elementary School
.
Henry County, Virginia
As the first new school for Henry County in over 30 years, Meadow View Elementary School holds special significance in the community. RRMM worked closely with staff to select a suitable site; the chosen site is a picturesque, pastoral siting along a well-traveled road. The design positioned each classroom wing for ideal solar orientation for well-controlled daylighting. Each grade wing contains a resource room that promotes collaboration and provides a smaller breakout space for specialized instruction. A small project area is shared between pairs of classroom that are used for individual study or testing, small group projects, and collaboration between teachers. 
The community wanted the new school to have a design character with a civic presence they could be proud of and consider uniquely Henry County. The design characteristic is reminiscent of a railroad station and also incorporates the community's affection for stone and brick masonry.