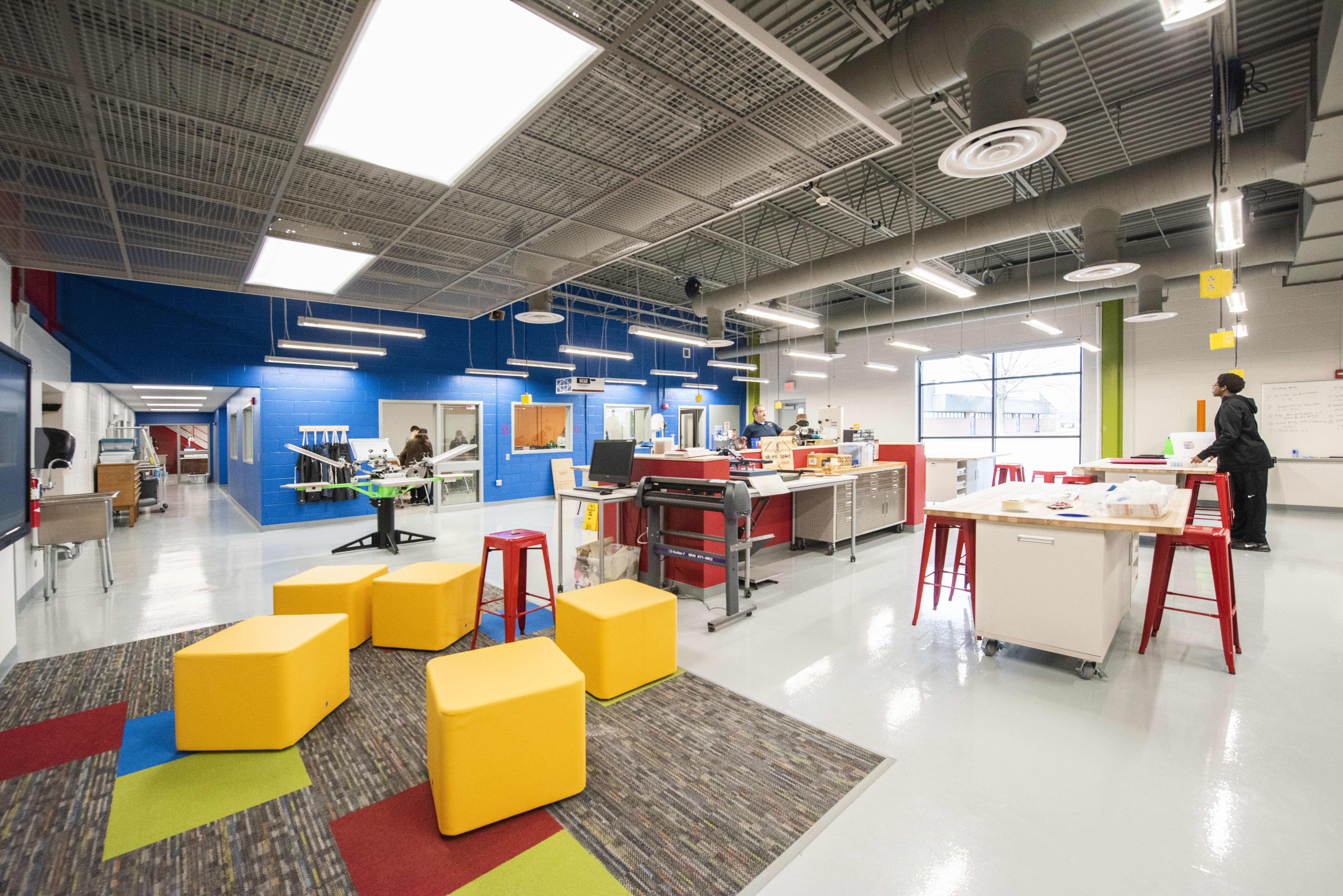 CTE High School K-12 Education
Smithfield & Windsor High School CTE Renovations
.
Isle of Wight County, Virginia
With a focus on career and technical education, interior renovations and several new structures were designed at Smithfield and Windsor High Schools to enhance the educational curriculum for Isle of Wight students as they prepare for their future. Smithfield High School's existing vocational building was converted into a CTE facility, which included a makerspace, welding lab, nursing lab and mechatronics lab. Interior renovations included renovating the media center, converting classrooms and open spaces into a fitness center and project collaboration space. New structures include a new JRTOC fieldhouse, new athletic fieldhouse, and a part-time restaurant, Turner & 10, where culinary students serve the public. New structures at Windsor High School include a construction lab, a greenhouse, and an outdoor science lab. On a previously unused school property a few miles down the road, the Windsor High School farm was built. The farm includes classroom space adjacent to an actual barn where students gain hands-on experience with livestock and small farm animals.
These projects were born from master plan studies for both Smithfield and Windsor High Schools that RRMM performed under our term contract with Isle of Wight County Schools. The studies helped secure funding for the proposed projects, which once approved, RRMM was contracted to design.