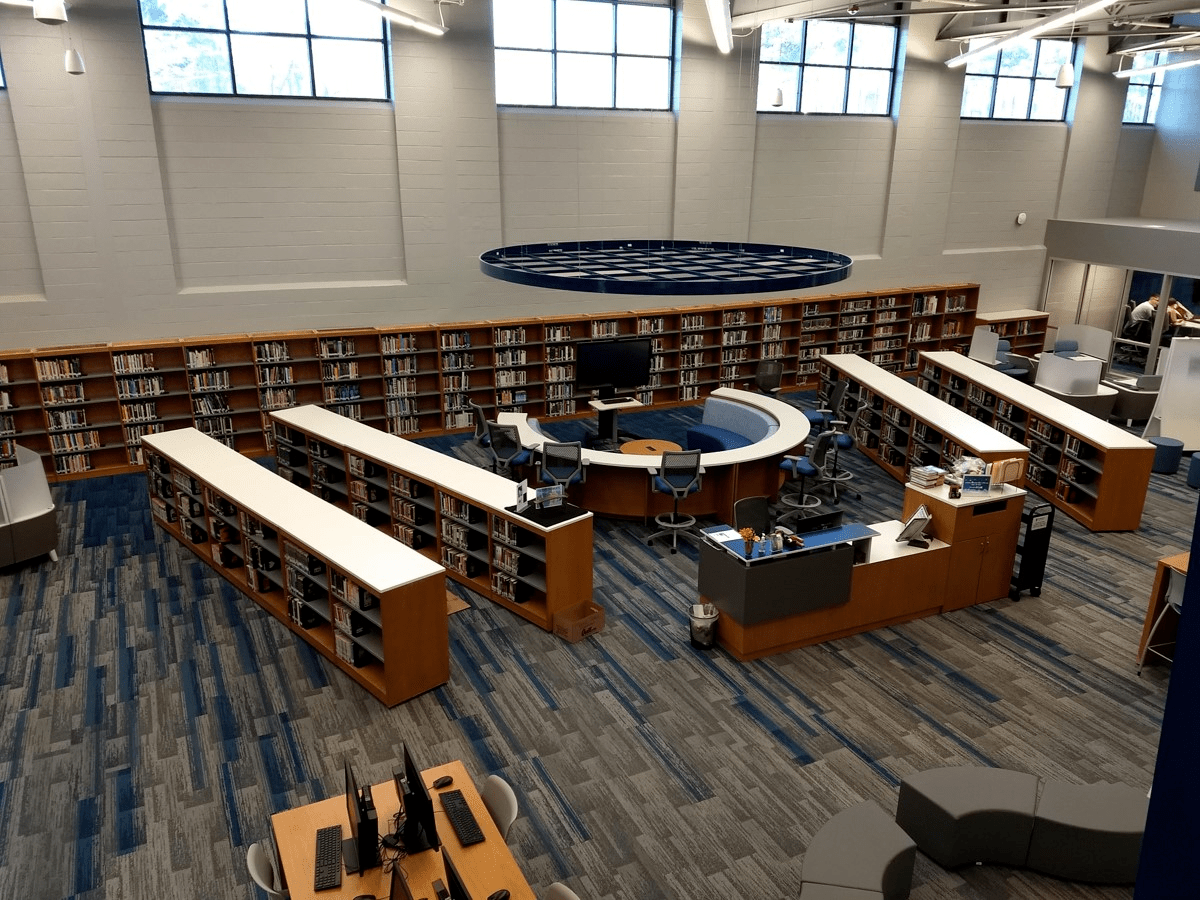 High School K-12 Education
York High School Media Center
.
York County, Virginia
York County School Division understands the changing role that high school media centers are playing in the everyday life of today's students. They are no longer the quiet libraries lined with thousands of books from years past. They are transforming into interactive social hubs where students can collaborate on projects, engage in self research and discovery, virtually connect with students in other countries, and begin to dive deeper into issues that they are passionate about. RRMM redesigned York High School's media center into a space where students want to be. The renovated space includes a distance learning lab, Makerspace, glass-enclosed collaboration rooms, and a small video production studio for school related broadcasts. A coffee bar that is run and supported by one of the school's special education programs was also included. Everything was designed to offer more hands-on opportunities for the student body whenever possible.
The former library had an underutilized mechanical mezzanine area that allowed the design team to create both office space and collaborative areas on an upper level. A new set of stairs and a wheelchair lift were included for ADA compliance to reach this upper level.