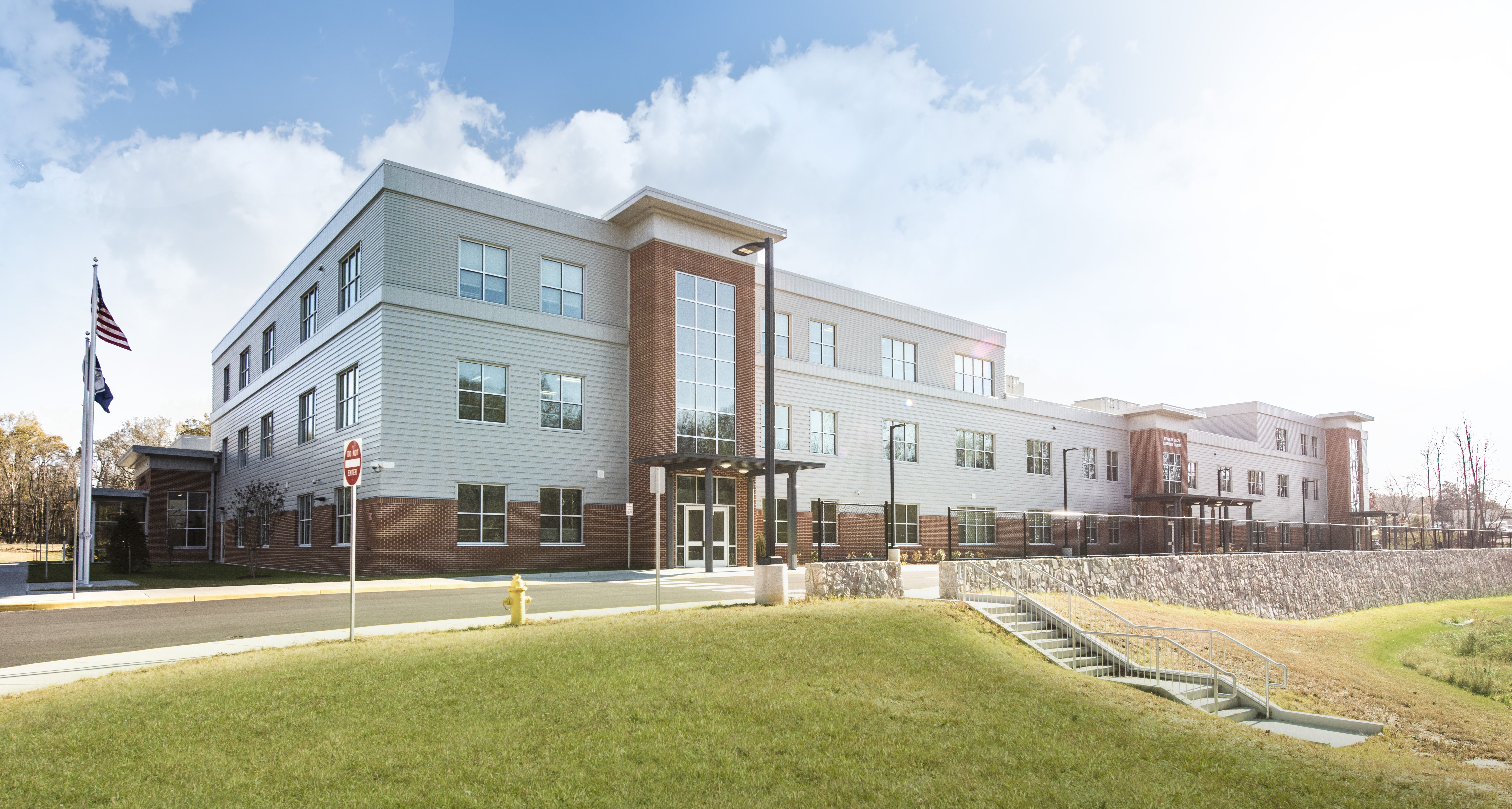 Elementary School High School K-12 Education Middle School
Independence Nontraditional School
.
Prince William County, Virginia
RRMM teamed with Samaha Associates to design a new alternative education center for Prince William County Public Schools. The new three-story, 122,659 SF facility was designed to bring together three former schools, New Dominion, New Direction, and Pace East, into one combined facility.
The facility accommodates students with varying needs by providing specialized indoor and outdoor spaces for hands-on learning. Also included is a gymnasium, cafeteria, kitchen, media center, and secure courtyard.