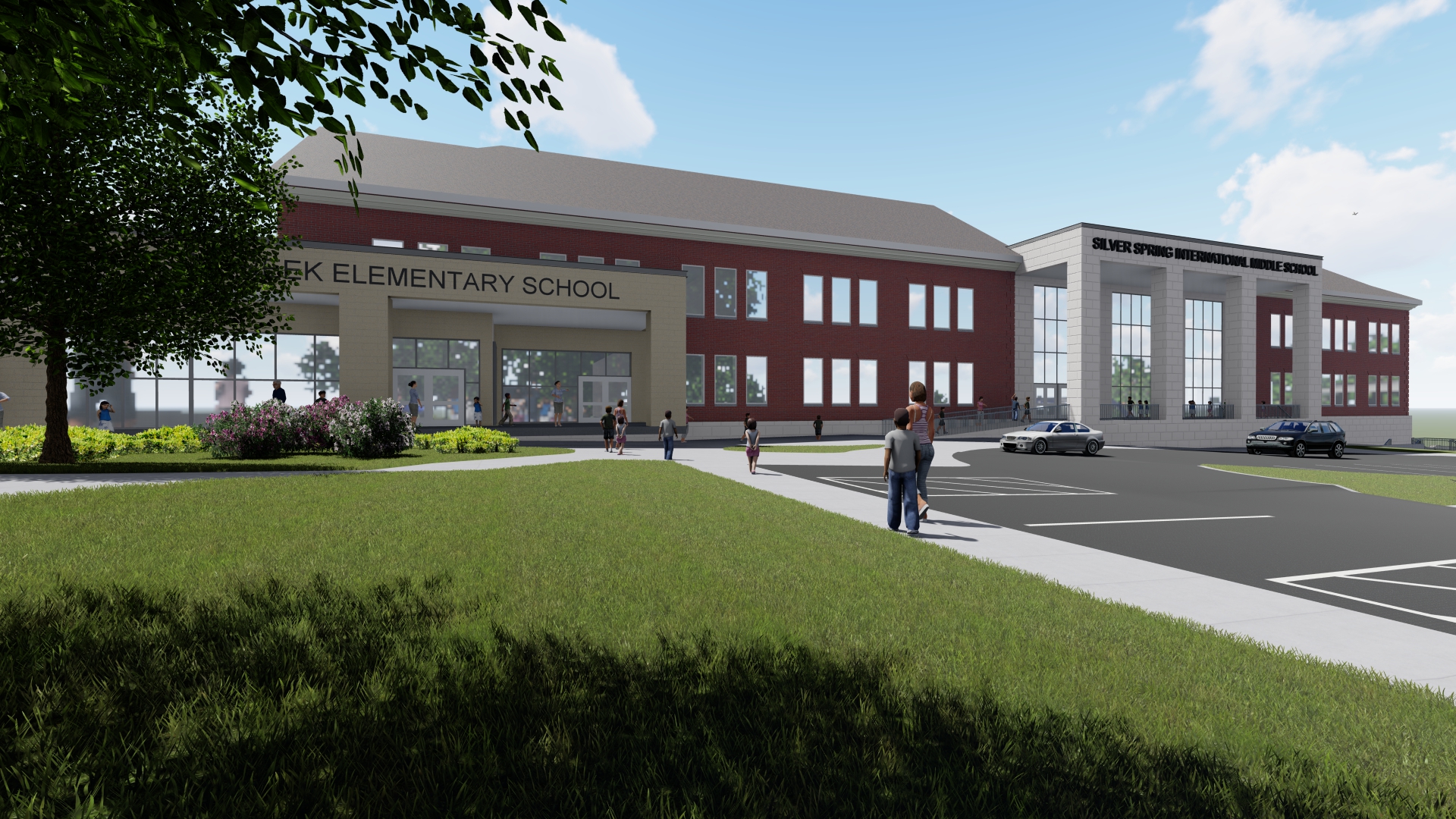 K-12 Education Middle School
Silver Spring International Middle School
.
Silver Spring, Maryland
Silver Spring International Middle School is a three-story facility that is shared between Silver Spring International Middle School (SSIMS) and Silgo Creek Elementary School (SCES). While somewhat intertwined, the students from each school are separated and each school has its own individual identity. The existing two-story front of the middle school will be demolished and replaced with a two-story building addition. The addition offers new security entrances, administration areas for both schools, music rooms, science classrooms, and general classrooms. The lower level of the addition will create a new gymnasium and locker rooms.
The addition also relocates the main entrance of Silgo Creek Elementary School to the front of the building. This relocation allows both school entrances to be on the front of the school, providing improved identities for both school, along with ADA access and security. Both schools will share the student drop-off area.