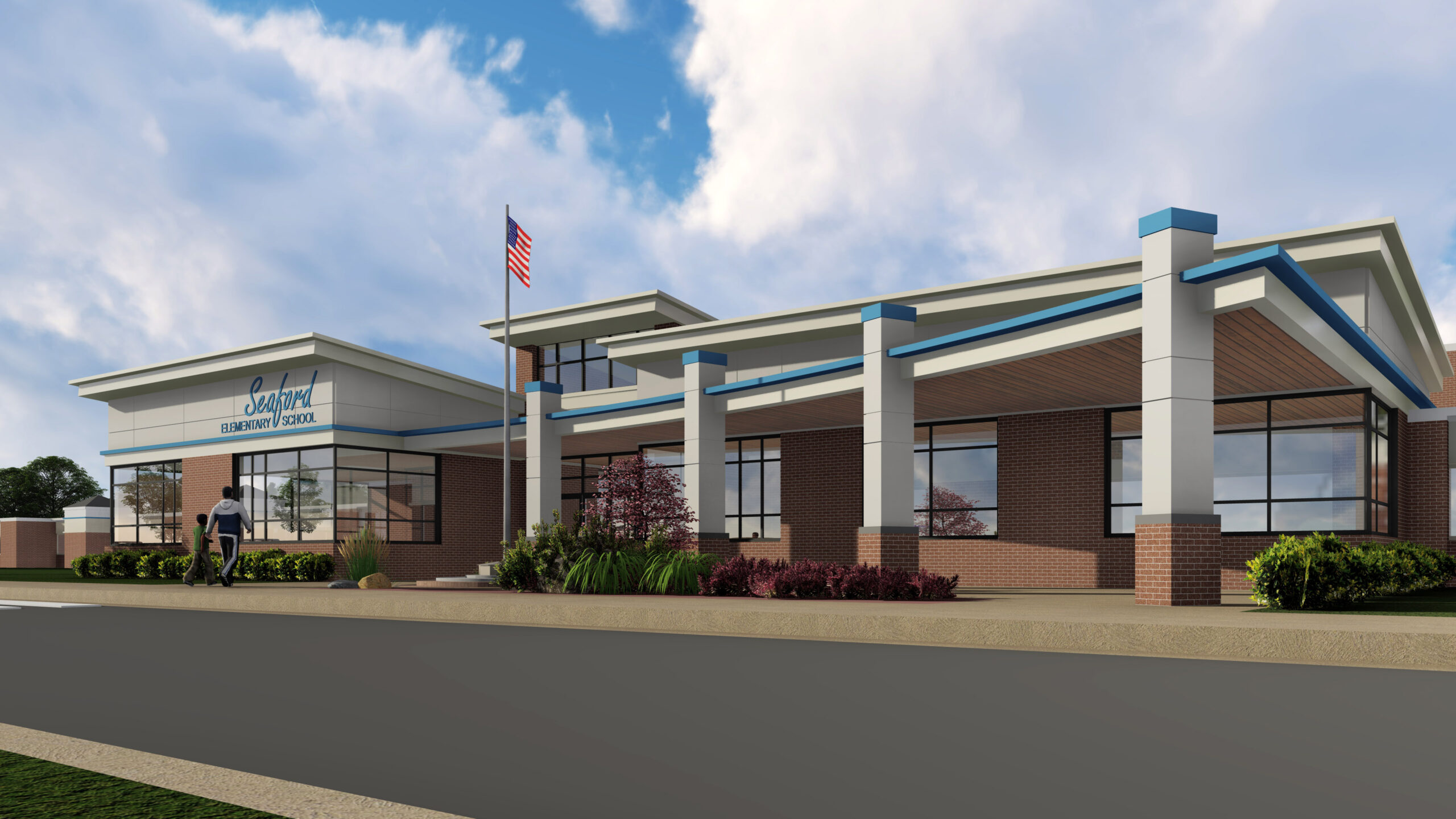 Elementary School K-12 Education
Seaford Elementary School
.
York County, Virginia
The Seaford community in York County experienced significant growth in recent years, necessitating the need for a 12-classroom addition to Seaford Elementary School. In addition to the needed increase in capacity, the building was in need of a complete overhaul. The 1950s-era school had only undergone partial renovations and additions over the years. To accommodate the increase in students, the cafeteria was expanded by removing the existing stage to make space for more dining. A new stage was added to the gym for performances and presentations. The main entrance addition provided a secure vestibule, larger administrative offices, and an expanded media center. The corridors within the existing building, as well as in the addition, were renovated to include small collaboration areas. 
The location of the single-story 12 classroom addition offered the opportunity to incorporate a secure courtyard for outdoor classroom space. The courtyard will have two shade curtains with a seating area along a student-managed garden. The site design also includes additional parking with safer circulation by separating bus and vehicle entrances. Underground stormwater in the parking lot allowed for maximized use of the tight site for fields and playgrounds.