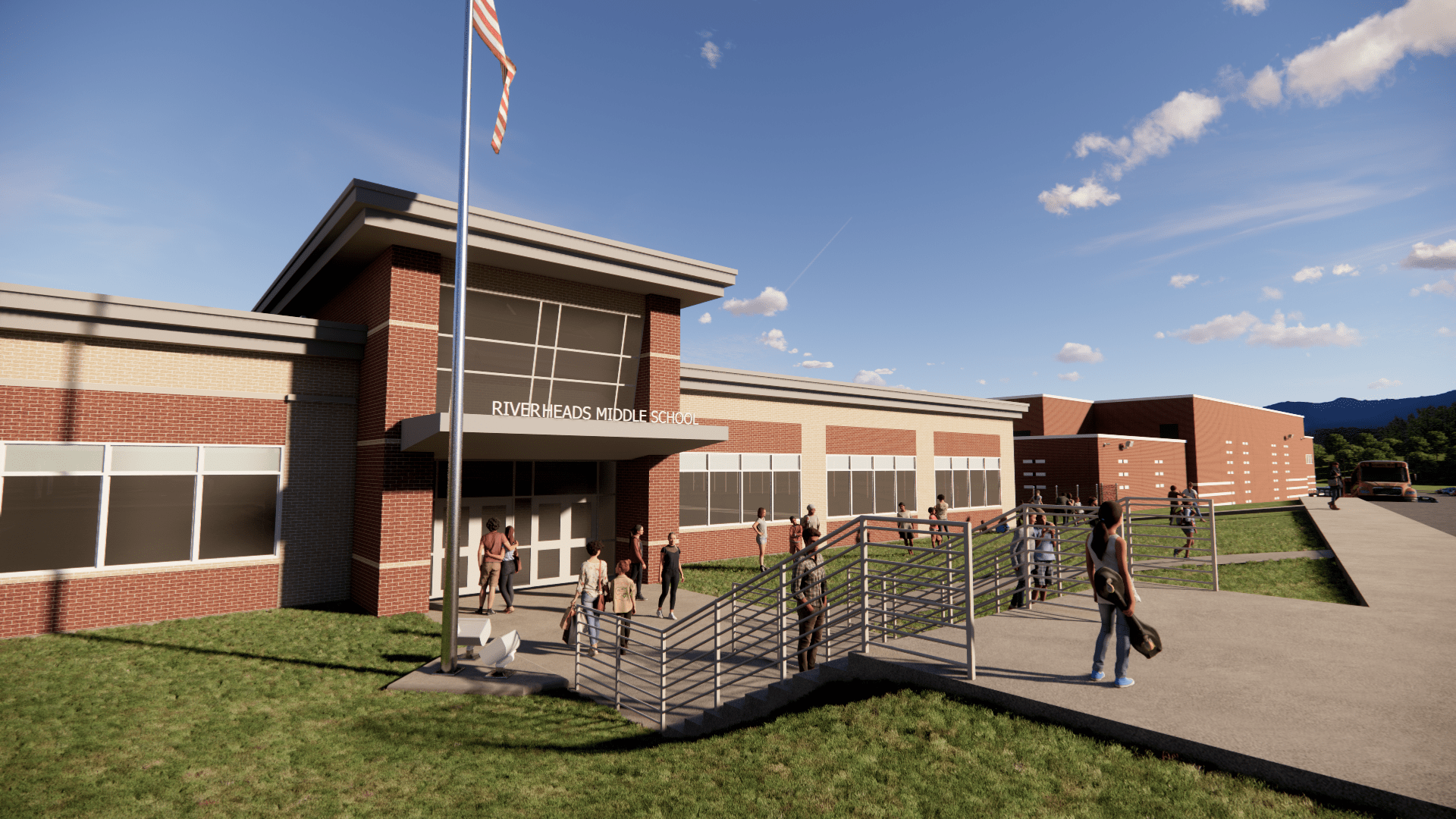 K-12 Education Middle School
Buffalo & Riverheads Middle School
.
Augusta County, Virginia
To alleviate overcrowding at Beverley Manor Middle School, RRMM designed middle school wings at two of Augusta County's high schools – Buffalo Gap and Riverheads. The wings, each approximately 55,000 SF and currently under construction, will operate independently of the high schools with the exception of sharing kitchen space. The program is identical between the two middle school wings and provides classrooms and science labs for sixth through eighth grades, CTE labs, art and music rooms, and administration space. 
These new additions at Buffalo Gap and Riverheads High Schools split the existing Beverley Manor Middle School population in half and improved transportation for the students and staff in each feeder zone.