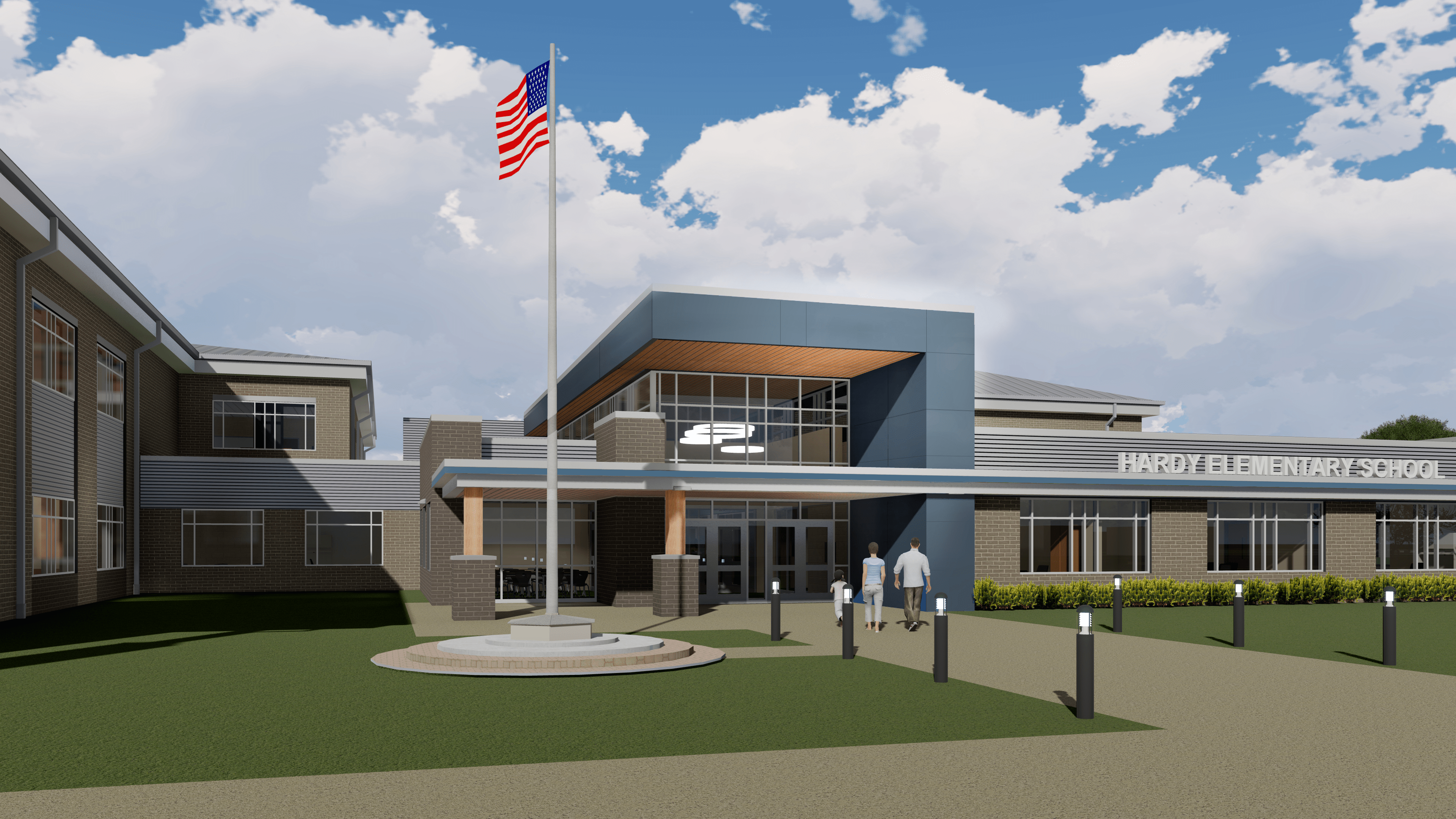 Elementary School K-12 Education
Hardy Elementary School
.
Isle of Wight County, Virginia
The new 107,000 SF Hardy Elementary School is designed to replace the existing, aging facility while also increasing the school's student capacity to 885. The new building will feature shared extended learning areas for project collaboration, as well as a dual learning stair that is intended to serve as a small presentation space.
Construction on this project is currently underway, beginning in September 2021. Completion of the new building and demolition of the existing building is scheduled for August 2023.