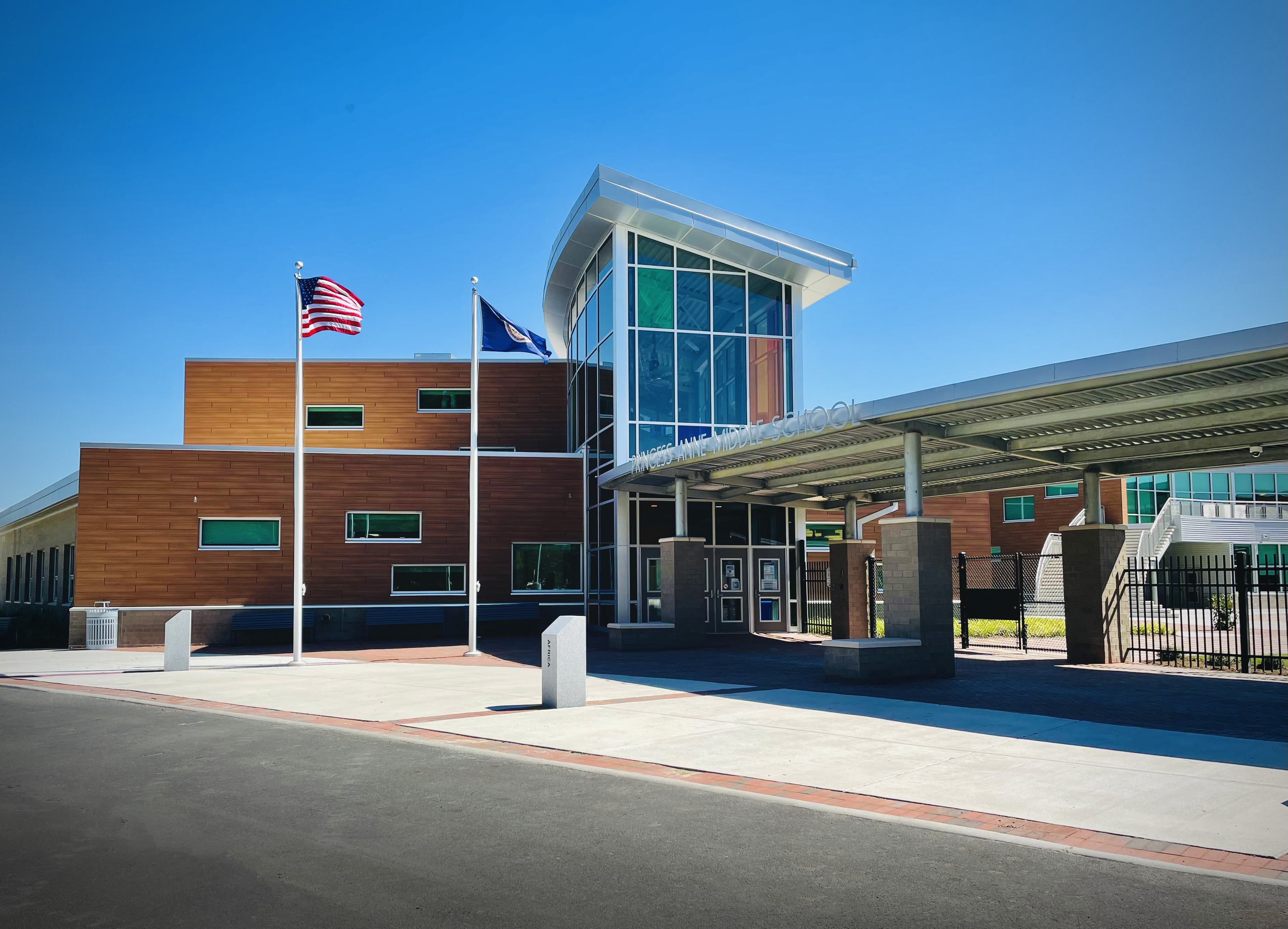 K-12 Education Middle School
Princess Anne Middle School
.
Virginia Beach, Virginia
The new 257,000 Princess Anne Middle School (PAMS) is designed for 1,500 students in sixth through eighth grade. The design for PAMS promotes outdoor learning, organizing all spaces around a protected central outdoor commons area. This space includes outdoor learning, outdoor dining, and tiered seating with a presentation area. Other learning areas in the school are not limited to classrooms. A variety of gathering spaces are included to promote individual, small group, and large group learning. Many of these large group spaces are available to the community after hours, including the gymnasium, a 600-seat theater, and a community room. Through a combination of daylighting and a playful use of color, PAMS provides an engaging educational environment for students and faculty.
A main focus for the design for PAMS is sustainability. Energy efficient feature were incorporated whenever possible, including daylit spaces, a high-performance building envelope, solar power generation, rainwater collection to flush toilets, FSC certified wood, and a geothermal HVAC. Stormwater runoff from an adjacent neighborhood was directed and held on site, resolving the neighborhood's flooding issues while creating a learning and wildlife feature.