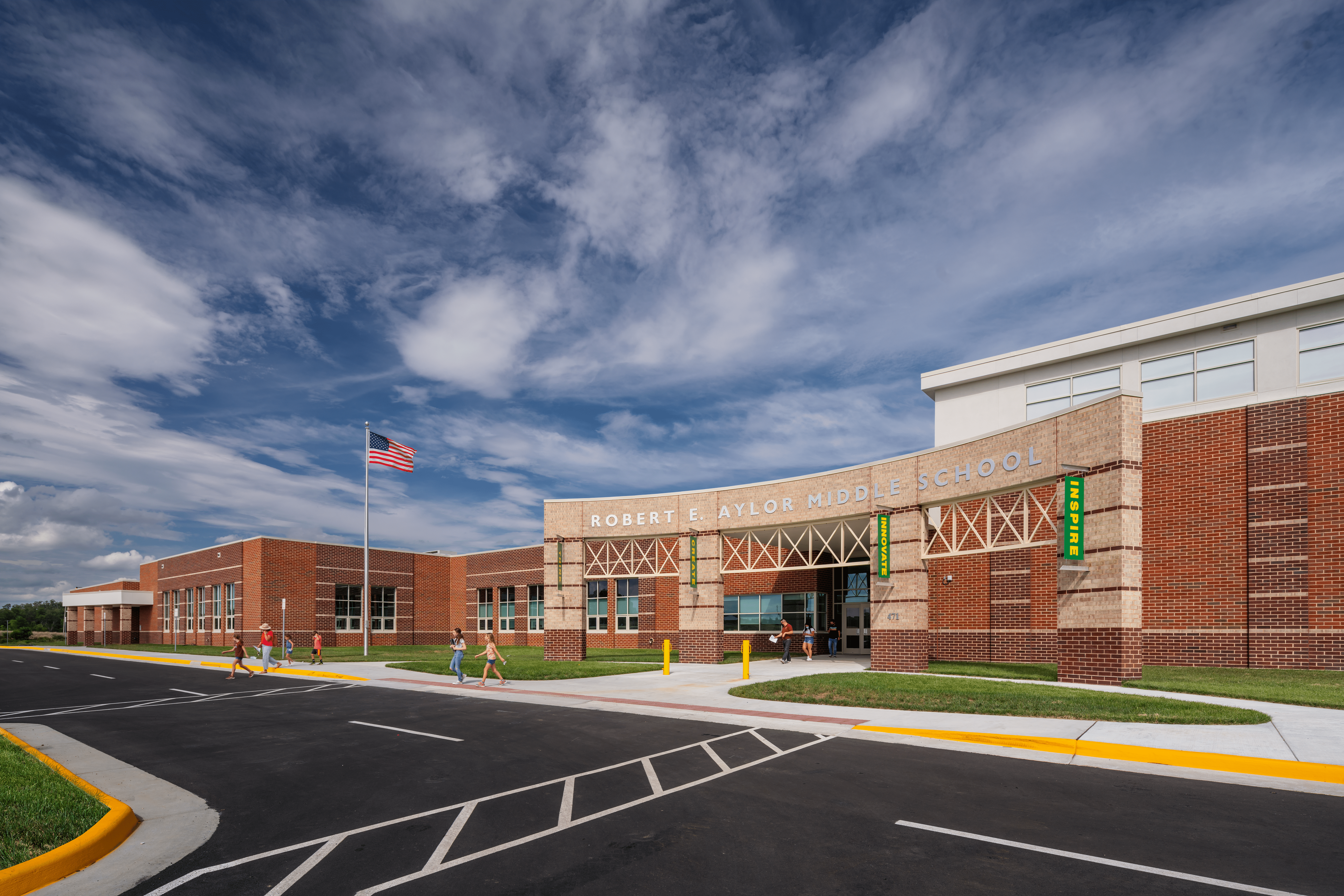 K-12 Education Middle School
Robert E. Aylor Middle School
.
Frederick County, Virginia
The new Robert E. Aylor Middle School is a replacement for the original 50-year-old building, which experienced problems with high carbon dioxide levels. The new building was originally slated to be 134,255 SF with a 728 student capacity. However, additional funds were approved that allowed the design to increase the capacity by 300 students, adding 12 classrooms. The school has also been designed to allow for future expansion.
Several collaborative learning spaces are included throughout the building, as well as an open concept library/media center near the front entrance.