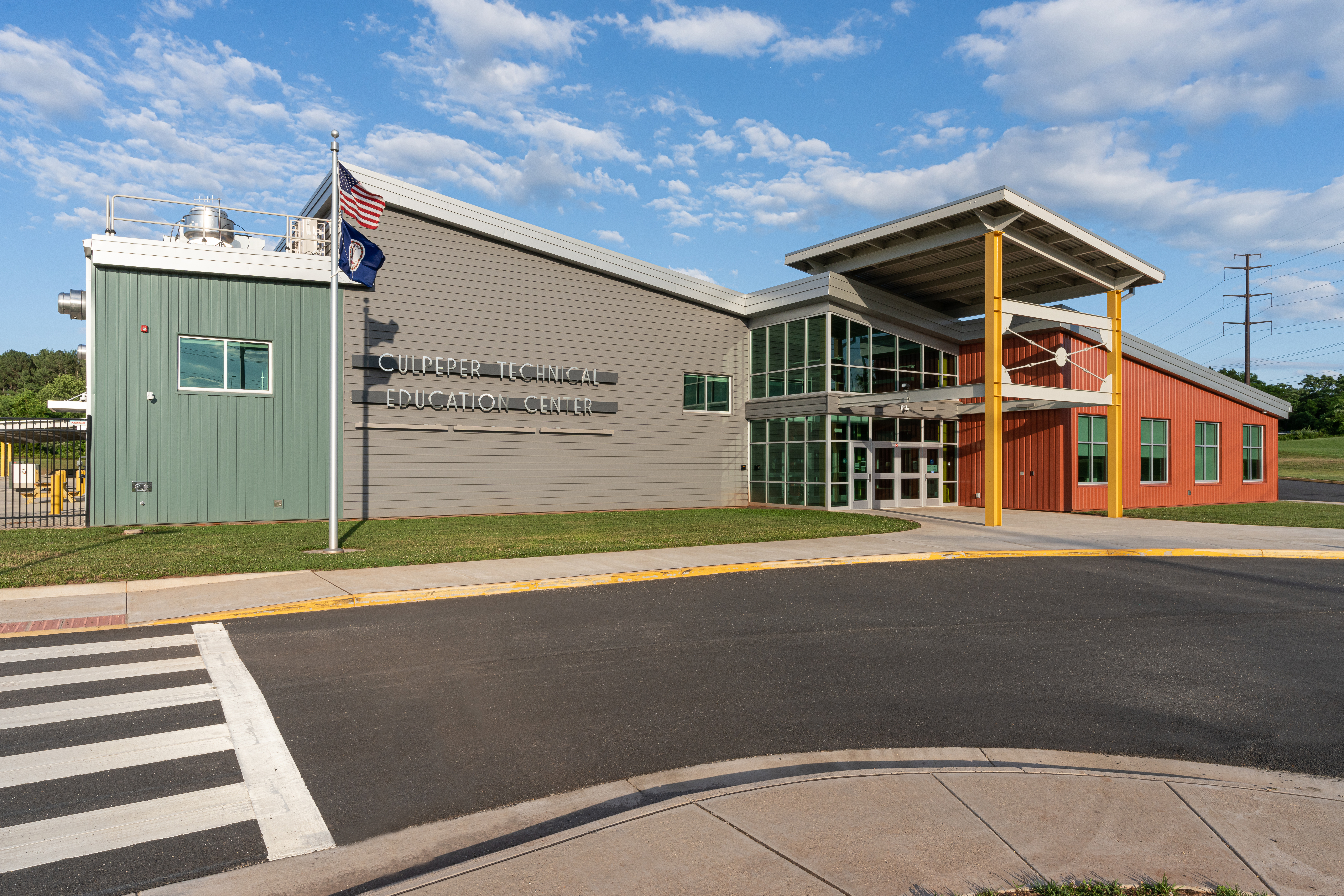 Culpeper Technical Education Center (CTEC)
.
Culpeper County, Virginia
The new Culpeper Technical Education Center (CTEC) is a team effort between Culpeper County and Culpeper County Public Schools to further develop the region's professional workforce and meet the needs of students seeking hands-on skills and immediately useful certifications. Also beneficial to students is that CTEC is a dual enrollment school, which allows the high school students to earn credits toward a post-secondary degree. Culpeper County Public Schools worked alongside Germanna Community College to program a facility that meets multiple program certification needs. The design for this project included a CTE Advisory Committee that was made up of local business leaders with a vested interest in having a skilled workforce to serve their local community. The committee included representatives from industrial maintenance, medical consultants, cyber security, engine mechanics, construction, and culinary arts.
Even with a very tight budget, RRMM worked to design this facility to be as close to net-zero energy as possible. The design geared the energy systems toward electricity as much as they could to allow on-site renewable energy to fulfill the building's energy needs. Models indicated energy needs were 87.3% electricity, and 12.7% natural gas. Electricity modeling indicated the building would use 745,000 kWh/yr. The RRMM design team used building form and roof materials to prepare the roof to accommodate a 562-kW solar panel system, which produces 750,000 kWh/yr, creating a net-zero electricity building.