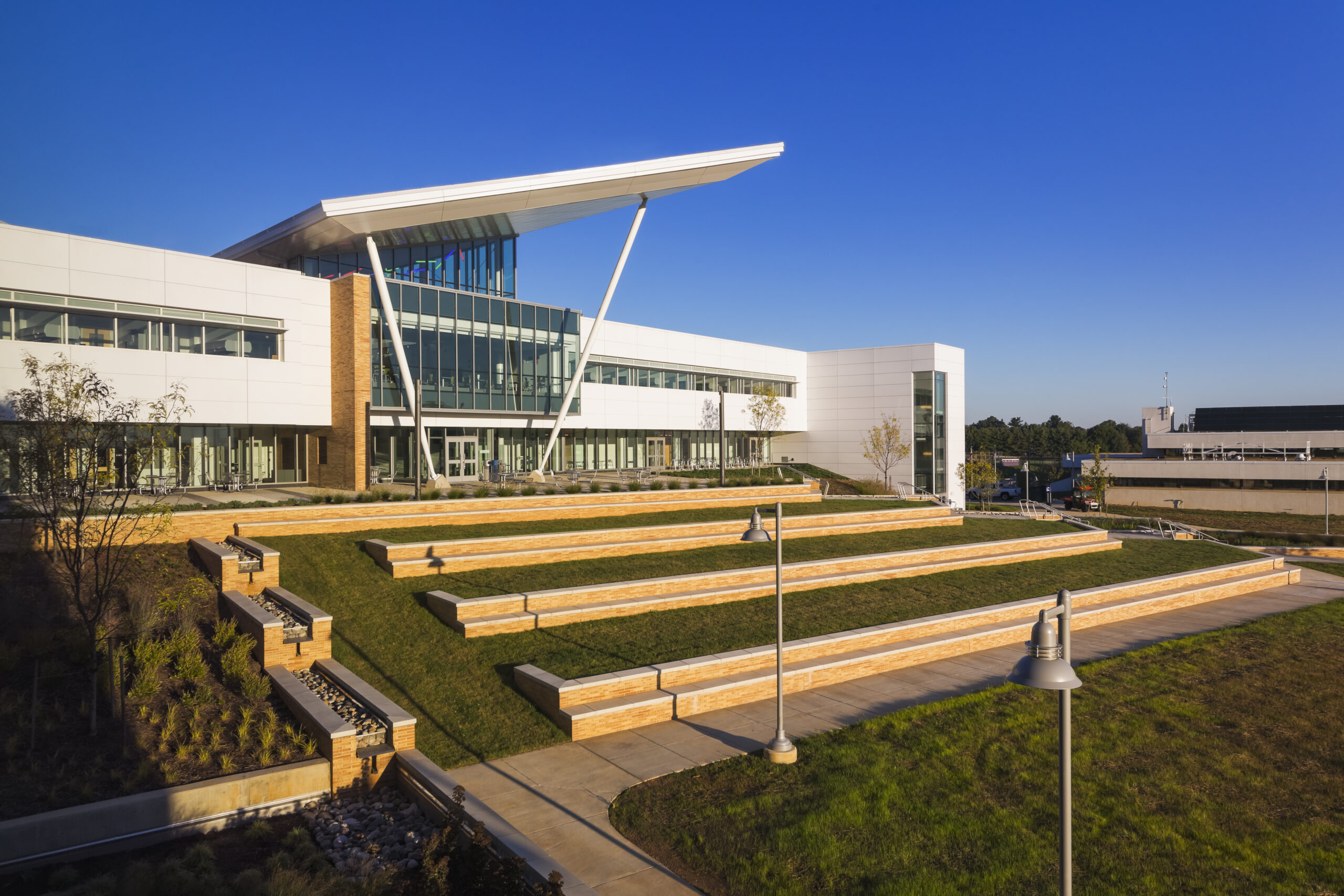 Montgomery College: Bioscience Center
.
Germantown, Maryland
This project was designed and programmed by the team of RRMM Architects and Mitchell | Giurgola Architects. The new 130,000 SF Bioscience Education Center is located at Montgomery College's Germantown campus, located on Maryland's I-270 technology corridor. The design promotes student-faculty interaction and provides multidisciplinary team learning areas along with demonstration and recitation spaces. Displays of science and technology are included throughout the building. This facility houses biology, chemistry, and biotechnology labs. The three-story STEM building houses state-of-the-art specialty labs for teaching and research, classrooms, recitation rooms, wet labs, science learning center, detached greenhouse complex and offices to support an evolving curricula. The project also includes a new campus quad and greenhouse.
The Biotech program educates students in proper bio-manufacturing processes including gown-in, sample prep, and a robotics lab. Each floor contains science labs paired with prep and recitation rooms, classrooms, and faculty offices. The building achieved LEED Gold certification and promotes energy conservation through solar, wind and light harvesting.