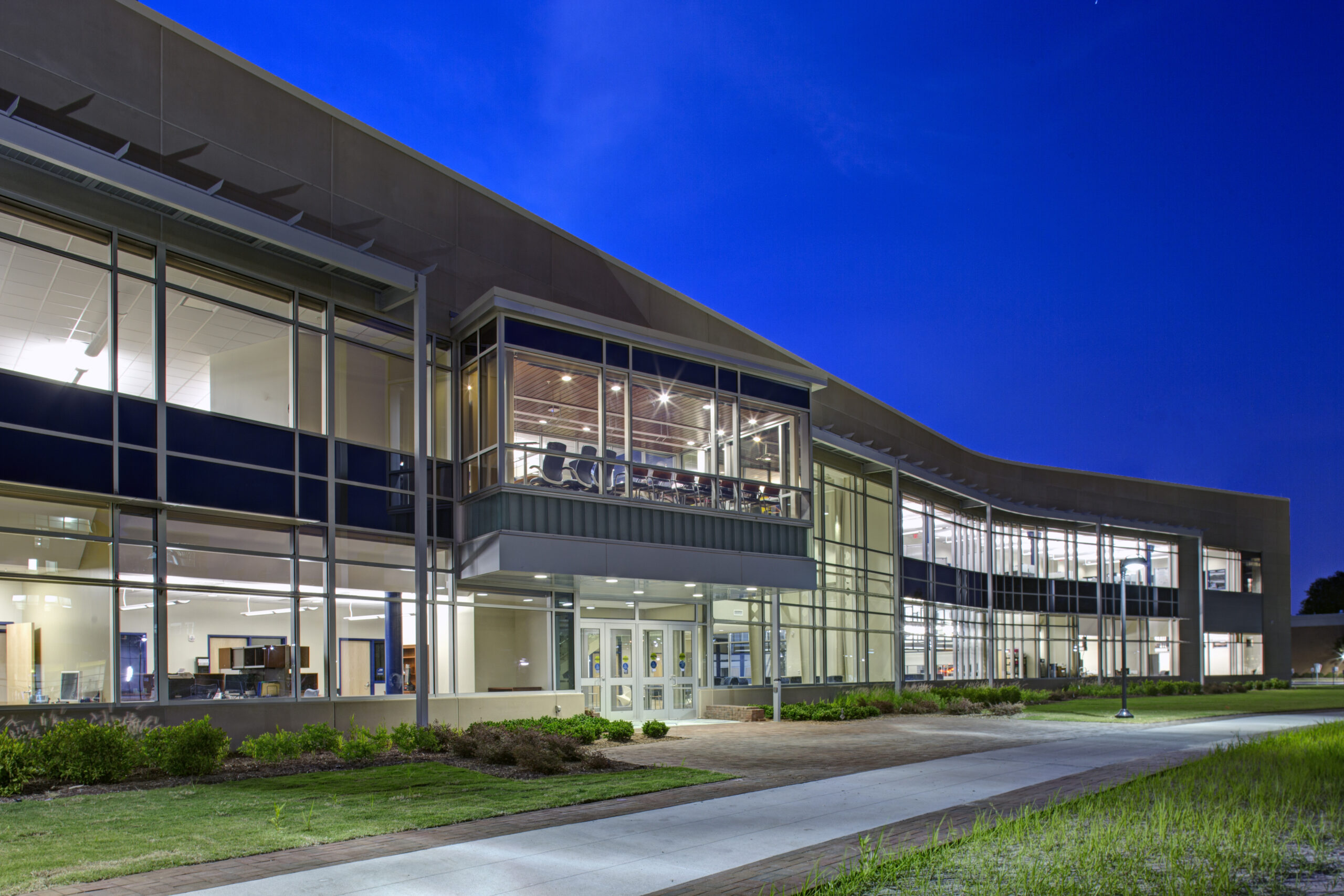 Old Dominion University: Engineering Systems Building
.
Norfolk, Virginia
A number of successful and growing research initiatives are housed in the Engineering Systems Building, including the Dynamic Environmental Simulation Lab, which is a showcase lab near the building's entrance. This lab houses equipment which violently shakes receptacles that contain designs and devices that are intended to minimize the effect of severe impacts to passengers riding in a variety of vehicles. This space was designed to contain the introduction of the resultant vibrations into the remainder of the building. Continuing the research collaborations between biologists and engineers, there is a biomedical suite comprised of wet and dry laboratories. The research starts at a fully equipped autopsy table where joints from cadavers are tested for ranges of motion on human extremities, with the goal to develop artificial joints that more closely replicate articulation of human joints. Cameras are arrayed around the room to capture joint movements from all angles and feed the video stream into adjacent labs. The Class 1000 Clean Room with observation room is designed around ODU's experimentation in nano-technology. Four teaching labs are provided to target each of the freshman engineering and technology modules, each with sections of electronics, hydrology, geoscience, and other disciplines.
This project kicked off with a study and space master plan for the College of Engineering and Technology, which ultimately shaped the Engineering Systems Building's design. The space program for the new building included five major components – research labs, the clean room facility, project labs for hands-on undergraduate learning, the Dean's office and Advising, and the Departments of Engineering Management and Systems Engineering.