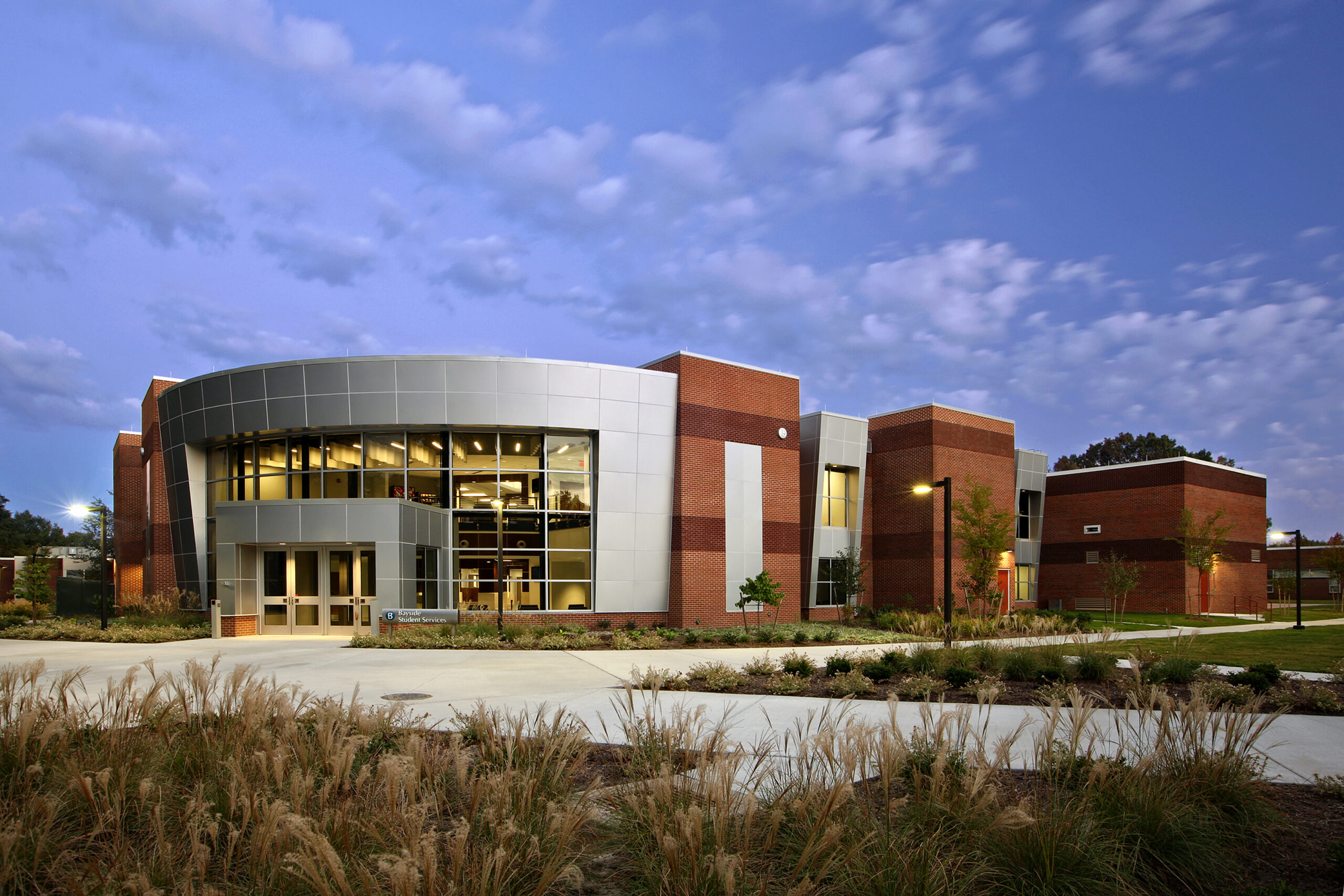 Tidewater Community College: Bayside Building
.
Virginia Beach, Virginia
Tidewater Community College's Bayside Building underwent a complete interior renovation. The renovation involved converting the existing campus library into a facility to house all student support services programs. The programs include the Office of Admissions, Enrollment Services, Financial Aid, Business, and Counseling. New restrooms, walls, door assemblies, finishes, stairs, elevators, and HVAC, plumbing and electrical systems were provided and configured to support the new building functions. The campus data center was housed within the existing building and remained occupied during renovations, which were planned and phased to permit the date center to remain uninterrupted. The renovations also provided ADA upgrades, updated IT infrastructure, and energy efficient systems. 
Not only was the design and construction delivered on time, but it was delivered below budget. The single change order was credited back to Virginia Community College System. The primary reason the project was finished below budget was that the contractor was given access to renovation areas immediately after the owner vacated the premises. As a CM@Risk delivery, the contractor was then able to complete all the demolition (thus exposing all hidden conditions) prior to finalizing the Guaranteed Maximum Price. The exposed interior spaces were scanned into BIM models to compare to the RRMM BIM model, which allowed minor variances to be addressed prior to the start of construction. This is the first IgCC Certified project for the Commonwealth.