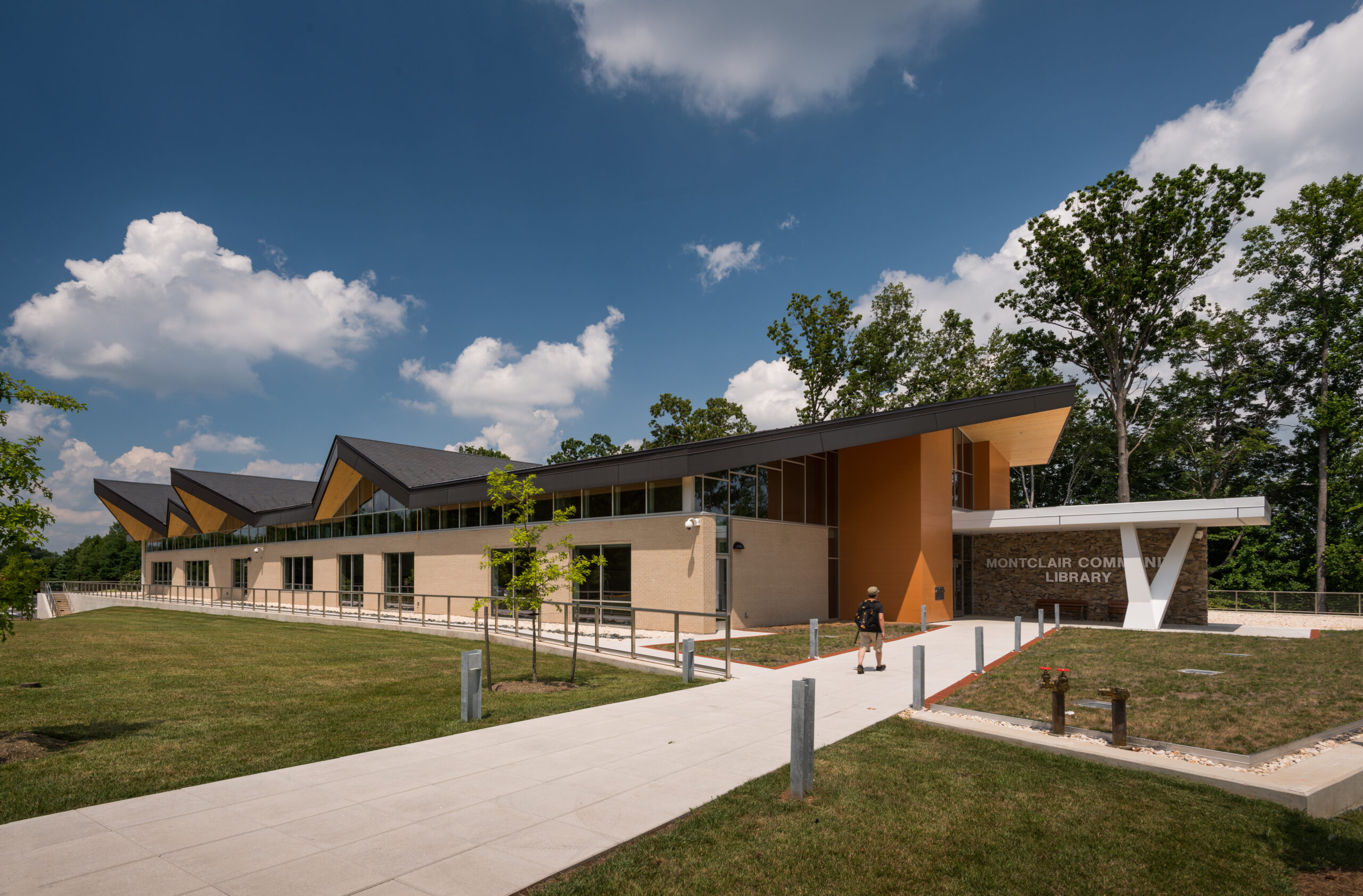 Montclair Library
.
Prince William County, Virginia
RRMM provided design services for the new 21,000 SF Montclair Community Library. The library's site presented challenges. Providing adequate access and parking was complicated by surrounding hills, trees, and impediments such as drainage and gas transmission lines. To accommodate the steeply sloped site and adjacent commercial shopping center, the 100-car concrete parking structure was included underneath the library and sheathed in vegetation to blend in to the surrounding site. The library sits on a concrete plinth and floats among the surrounding trees, giving it the feeling of a tree house. The roof structure is separated from the masonry base with a band of glass, creating the illusion that the roof floats above the building below. The bottom of the roof is clad with wood decking, which can be seen when looking up from the library. At night, the wood glows, further reinforcing the treehouse theme. 
Montclair Library is the 2017 Winner for the American Public Works Association's Public Works Project of the Year. The library is certified LEED Silver and includes sustainable features such as green roof vegetation, shaded parking structures, low-flow water fixtures, highly efficient HVAC systems, 95% construction waste diverted from landfills, and the utilization of a high percentage of local materials.