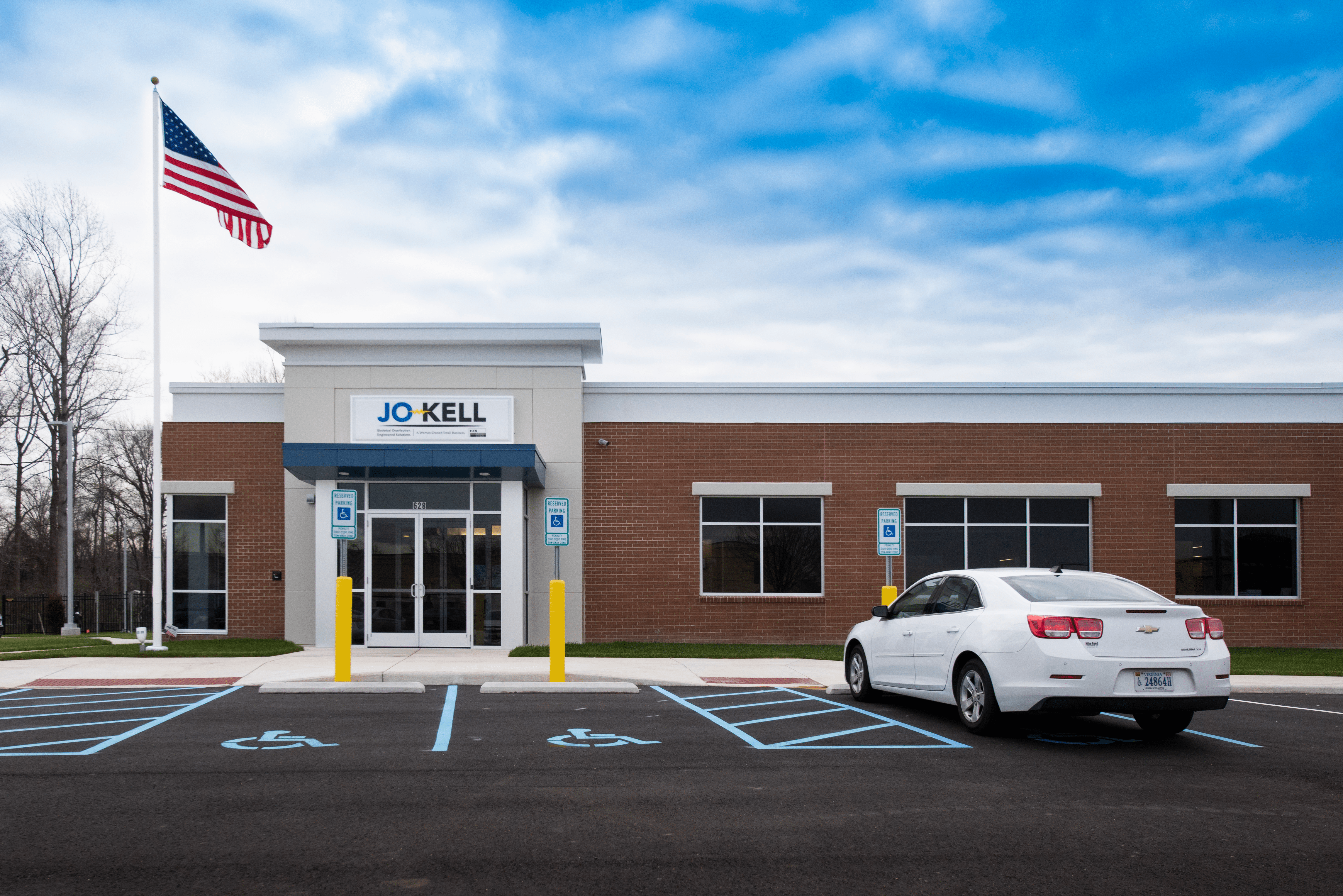 Jo-Kell
.
Chesapeake, Virginia
As a growing company with an emphasis on their employees (named a 2018 Best Place to Work by Inside Business), Jo-Kell required a larger facility that would help faciliate their rapid growth. They also wanted their new building to align with their strong company culture, making the work as fun as possible, while still getting the job done. RRMM thoughtfully designed the new 37,110 SF headquarters facility to meet these goals. The overall building is made up of 15,636 SF of office space, 16,515 warehouse space, and a 4,959 SF mezzanine. The office area includes a training room, collaboration areas, private offices, and two conference rooms. Separate modular furniture areas are also included, as well as large breakroom and refreshment area, warehouse sales department, and on-site mailroom. 
Jo-Kell is an electrical supply and engineering company headquarted in Chesapeake with regional offices in Richmond, Atlanta, San Diego and Jacksonville, Florida. The company, founded over 40 years ago, began by supplying products for military use. They've gradually expanded into the industrial and commercial marine marketplaces, now selling automation products and custom systems.