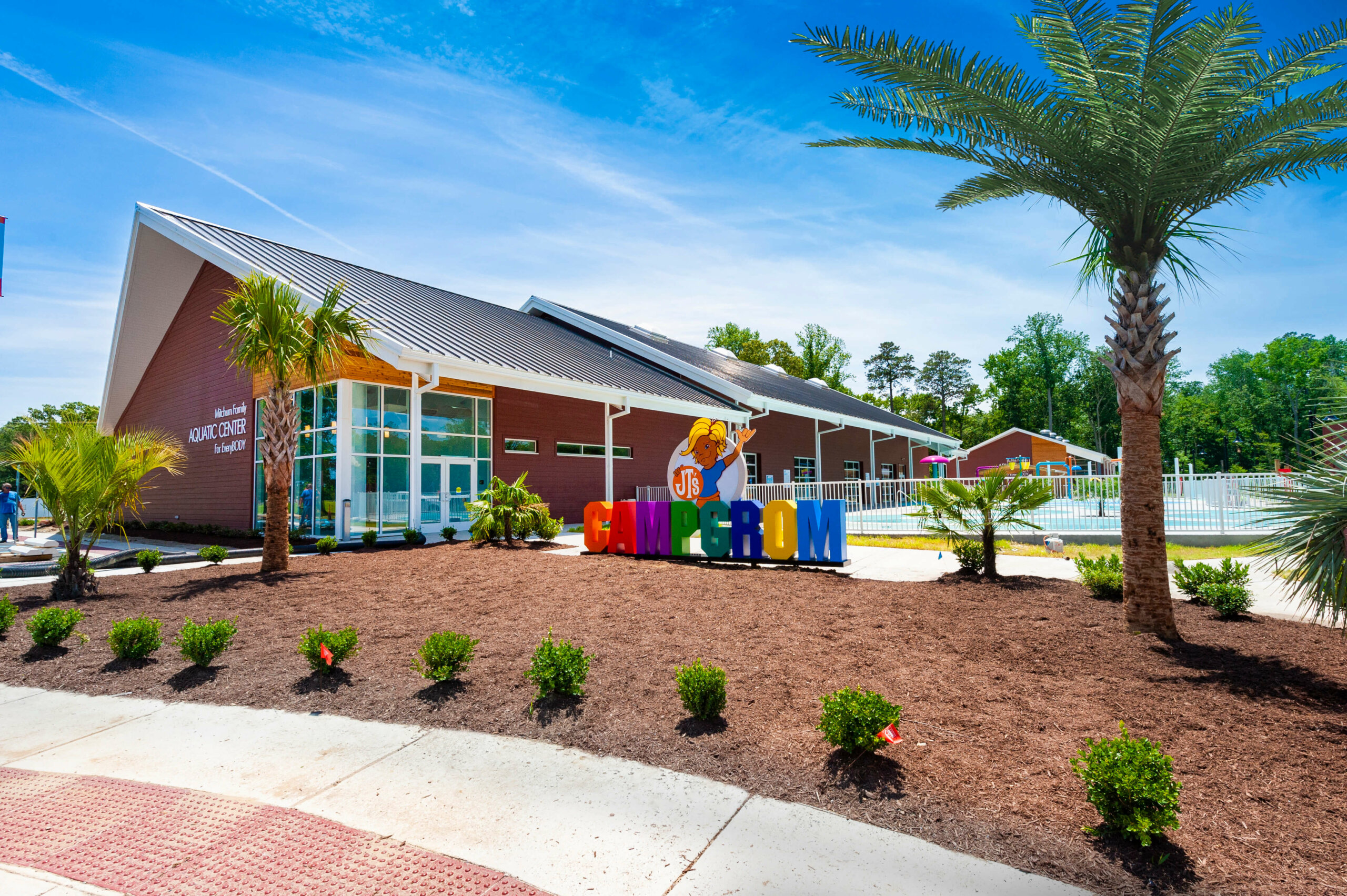 Mitchum Family Aquatics Center at JT's Camp Grom Adventure Park
.
Virginia Beach, Virginia
As part of our ongoing community outreach, RRMM donated our design services for the Mitchum Family Aquatics Center, located at JT's Camp Grom Adventure Park. The adventure park, the only facility of its kind on the east coast, is a 70-acre facility that is 100% handicapped accessible. The center is designed specifically for wounded veterans, adults and children with disabilities, and their families. The aquatics center consists of a main pool area with two integrated wings on each end. The indoor pool area is approximately 11,627 SF and is enclosed with a pre-engineered metal building overlaid with red Hardi-Plank siding. A 25-meter wheelchair accessible main pool is included inside, along with a small lap pool, and a swim rinse shower station. Large, overhead rolling glass doors line the front and back walls, connecting the indoor pool to the adjacent outdoor splash park and lazy river. 
The aquatics center was designed to retain the overall Camp Grom theme, which is a beachy, surfer aesthetic. Exposed wood soffits, exterior columns, lapped siding, and metal roofing were included to complement with the theme.