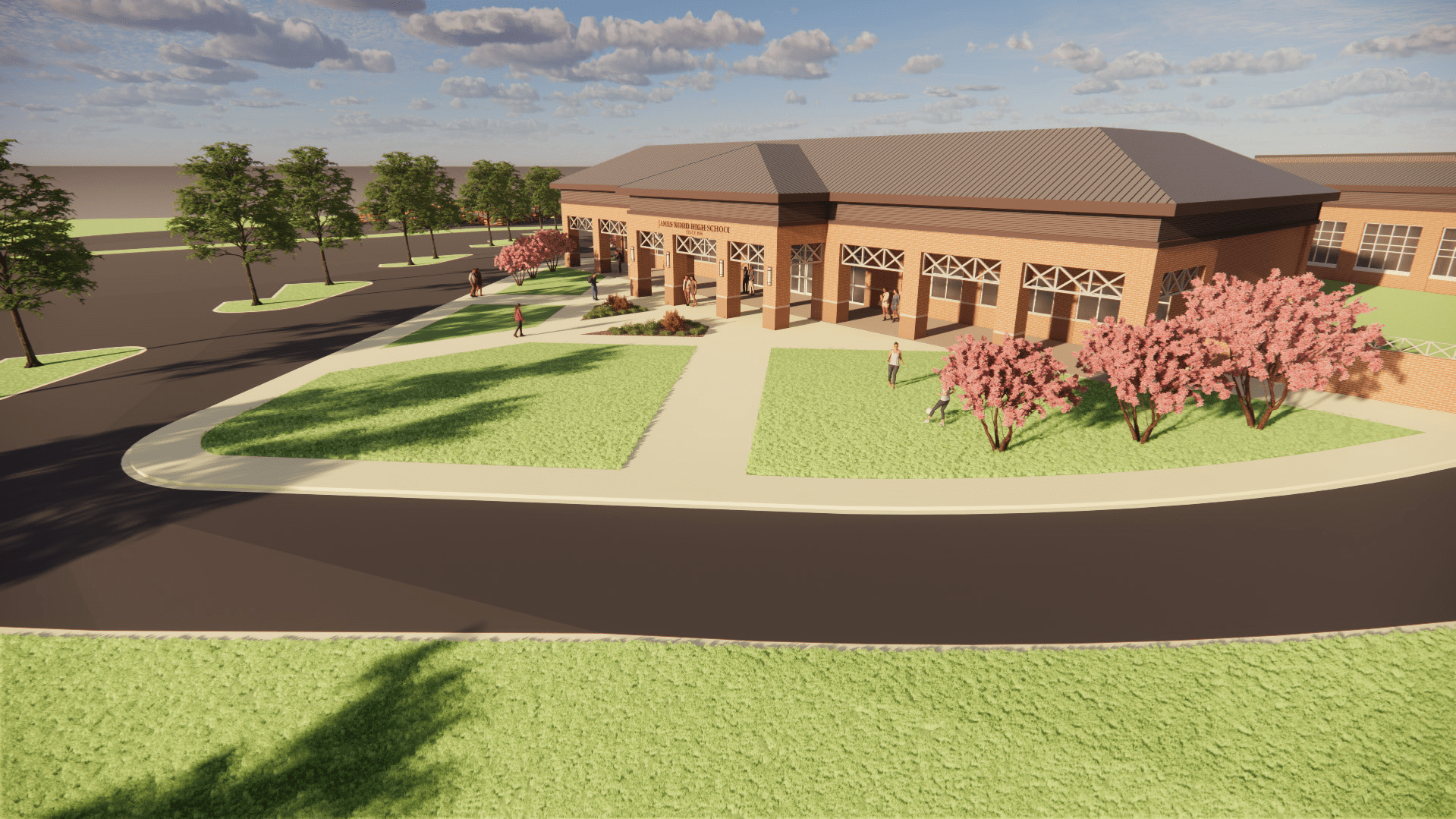 High School K-12 Education
James Wood High School
.
Frederick County, Virginia
James Wood High School was originally constructed in 1980, needing renovations and additions to achieve modern day school standards. Renovations, totaling 220,000 SF, include the redesign of existing classroom space for the creation of learning communities. The existing kitchen and cafeteria area will be renovated to provide a new science area. A 39,000 SF addition to the front of the building will thoughtfully provide a modern look to the campus, while still respecting the history of the original building. The new addition will house administration, a guidance and clinic suite, a new multi-media center, and a new central main entrance. 
James Wood High School is currently under construction. Additional renovations will include reworking of the original site layout to provide improvements for vehicular traffic patterns and parking.