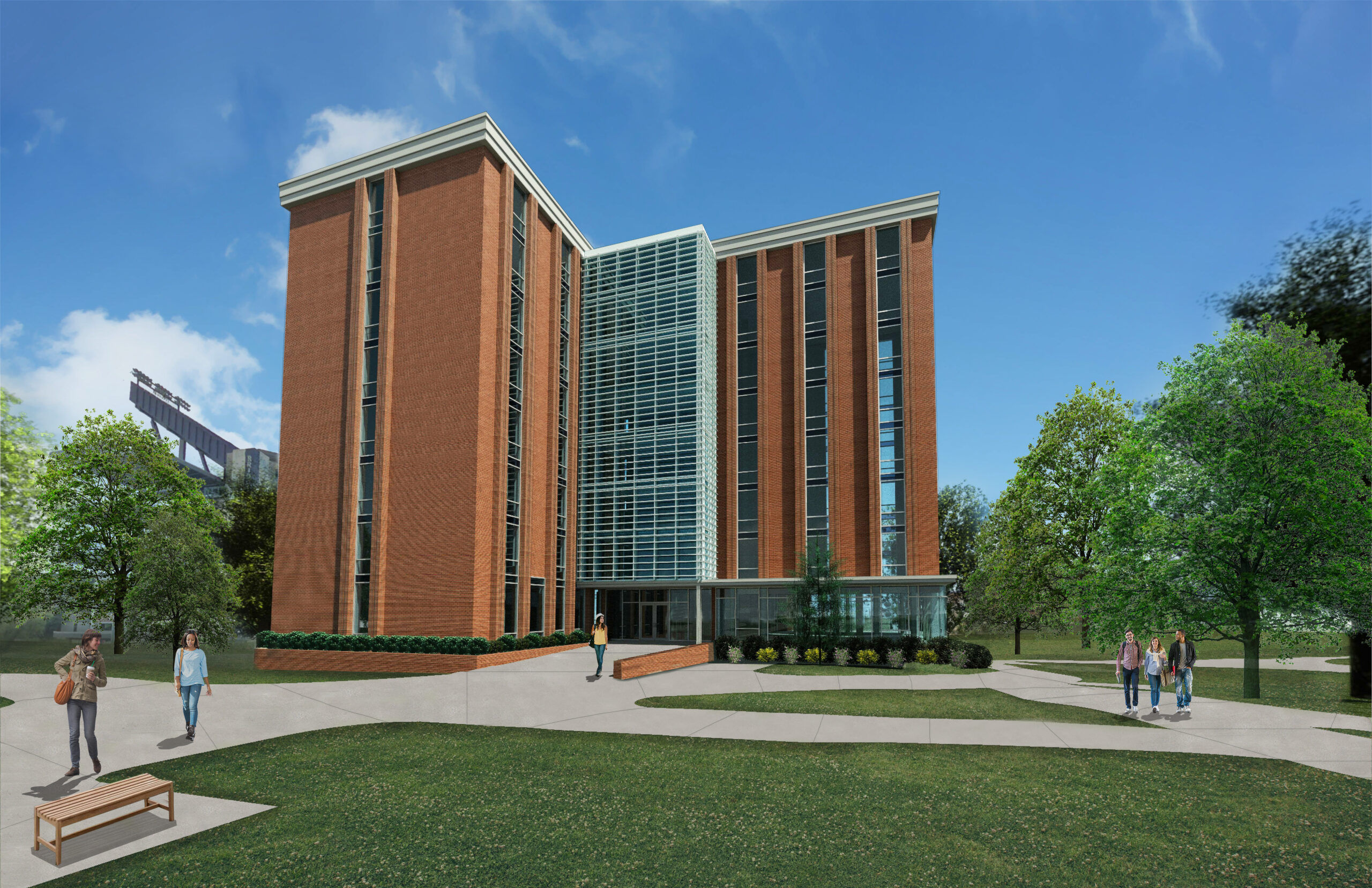 James Madison University Eagle Hall Study
.
Harrisonburg, Virginia
James Madison University hired RRMM to conduct a comprehensive feasibility study for Eagle Hall, its 50-year-old, 8-story freshman residence building. The study was needed to determine what building additions and renovations could occur to meet the needs of the incoming student population. To ensure that all current national residential life trends were incorporated and to forecast future needs of next generation's incoming students, SCB Architects led the programming efforts as the student life specialist, while RRMM focused on the exterior design elements and site planning modifications. The main goal of the study was to provide a building and cost comparison between renovating Eagle Hall and constructing a new residential facility. The final comparison will assist James Madison University to determine the most appropriate next steps for the facility.
Another portion of the study addressed the potential inclusion of amenities associated with a specific major-based study program, or the creation of an honors college to house like-minded students with similar curriculum.