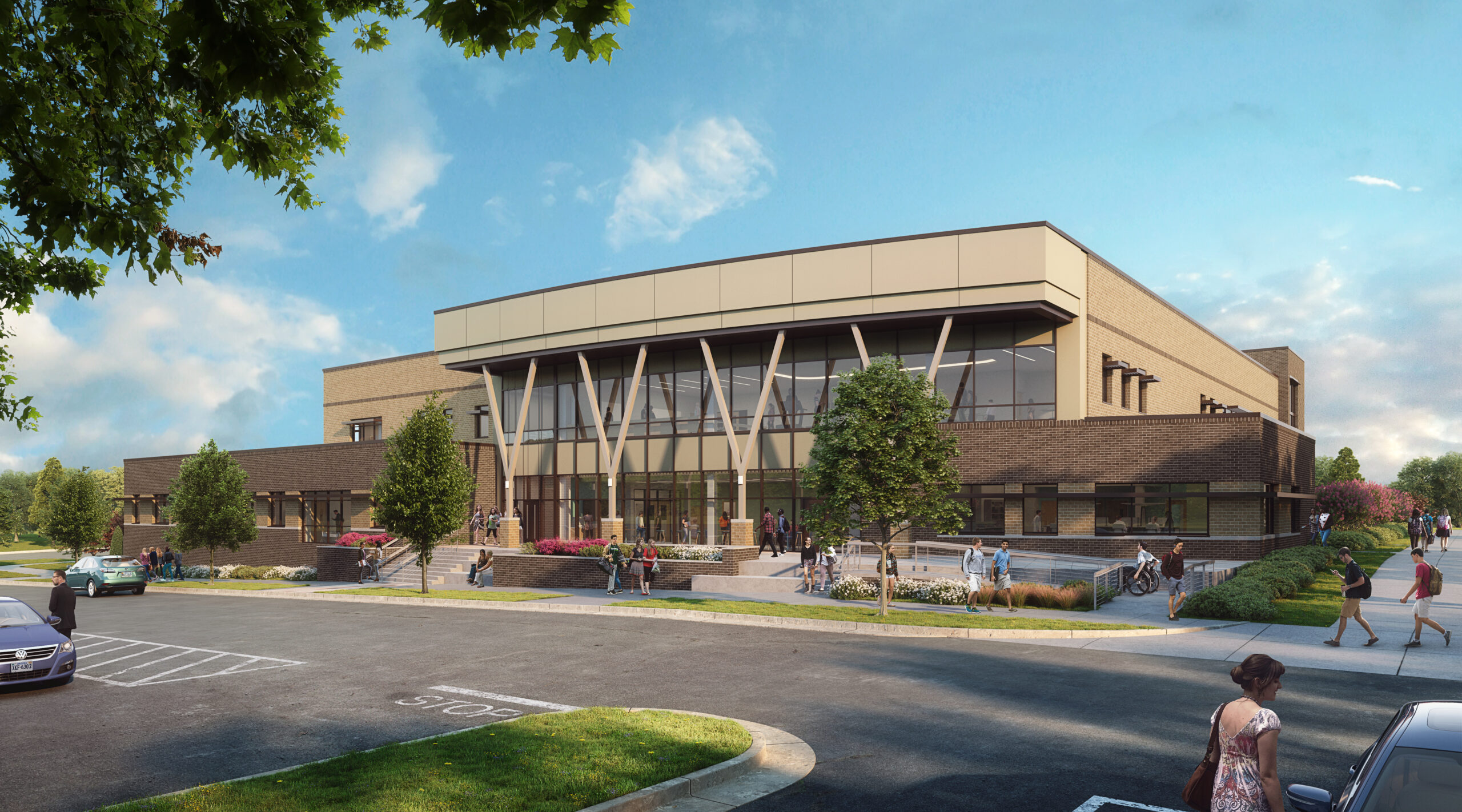 Germanna Community College: Allied Health Building
.
Locust Grove, Virginia
RRMM designed the new 68,999 SF academic and administration building that will replace the existing D. French Slaughter Building and three temporary modular buildings at Germanna Community College's Locust Grove Campus. This new facility will provide state-of-the-art classrooms, computer labs, science labs, a learning resource center, a student center, administrative and faculty offices, and a bookstore. The new building will also feature expanded programs for the GCC's healthcare curriculum. While the Locust Grove Campus already houses the college's Allied Health Programs, including their flagship nursing program, the new building will permit GCC to increase the classroom and class lab space, including space for dental hygiene, dental assisting, and physical therapy. The new, more efficient building will bring those clinical environments on campus for the first time.
The new Allied Health Building will also include a virtual hospital simulation space. Many of the spaces within the facility are designed for flexibility to accommodate new healthcare related programs, such as medical lab assistants, occupational therapy assistants, and EMS.