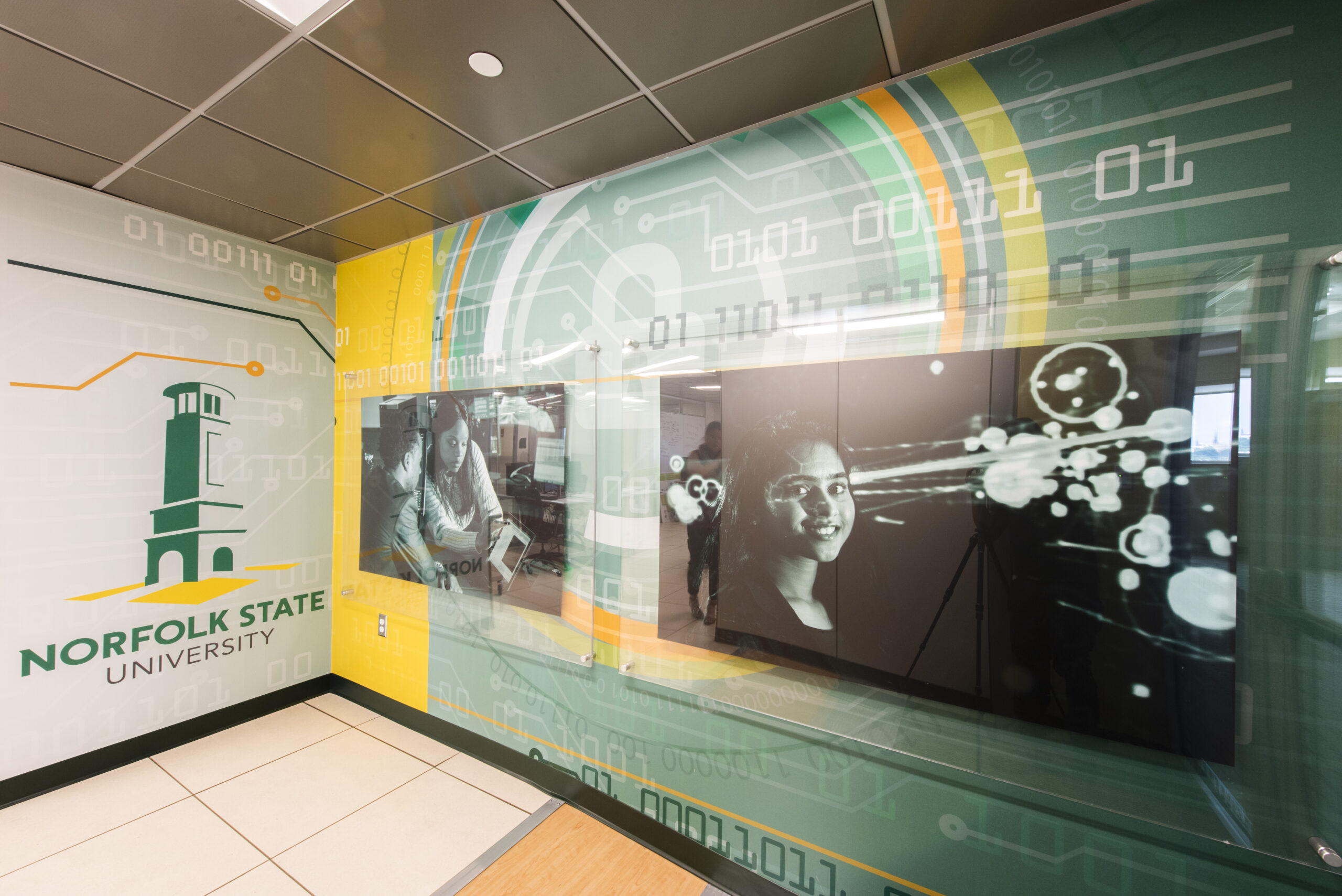 Norfolk State University: Cyber Security Suite
.
Norfolk, Virginia
RRMM designed the first and second phase of new cybersecurity suites for Norfolk State University. The first phase also included an interior renovation of the existing Information Assurance suite in the Marie V. McDemmond Center for Applied Research on NSU's campus. An unfinished shell space on the sixth floor was built out to accommodate a reception area, three offices, and a cybersecurity lab. The newly finished space also included a server room that is located on an isolated network to facilitate threat detection and management apart from the campus-wide network. As a showcase space for NSU's Masters in Cybersecurity program, a heavy graphics and branding component was included that required closely working with NSU's marketing department. The Information Assurance suite interior renovation converted existing graduate study space into a classroom, graduate collaboration space, and a break room. 
The second phase of this project created a new cybersecurity suite adjacent to the phase 1 suite. Phase 2 consisted of reworking an existing office suite to provide five offices, a conference area, cyber psychology classroom, cybersecurity research lab, and a server room to replace and expand cybersecurity facilities located in different parts of the campus. The server room included an in-row cooling system which had to be coordinated with existing mechanical systems and the school's IT department. RRMM will continue to provide design related services for the third phase of this project.