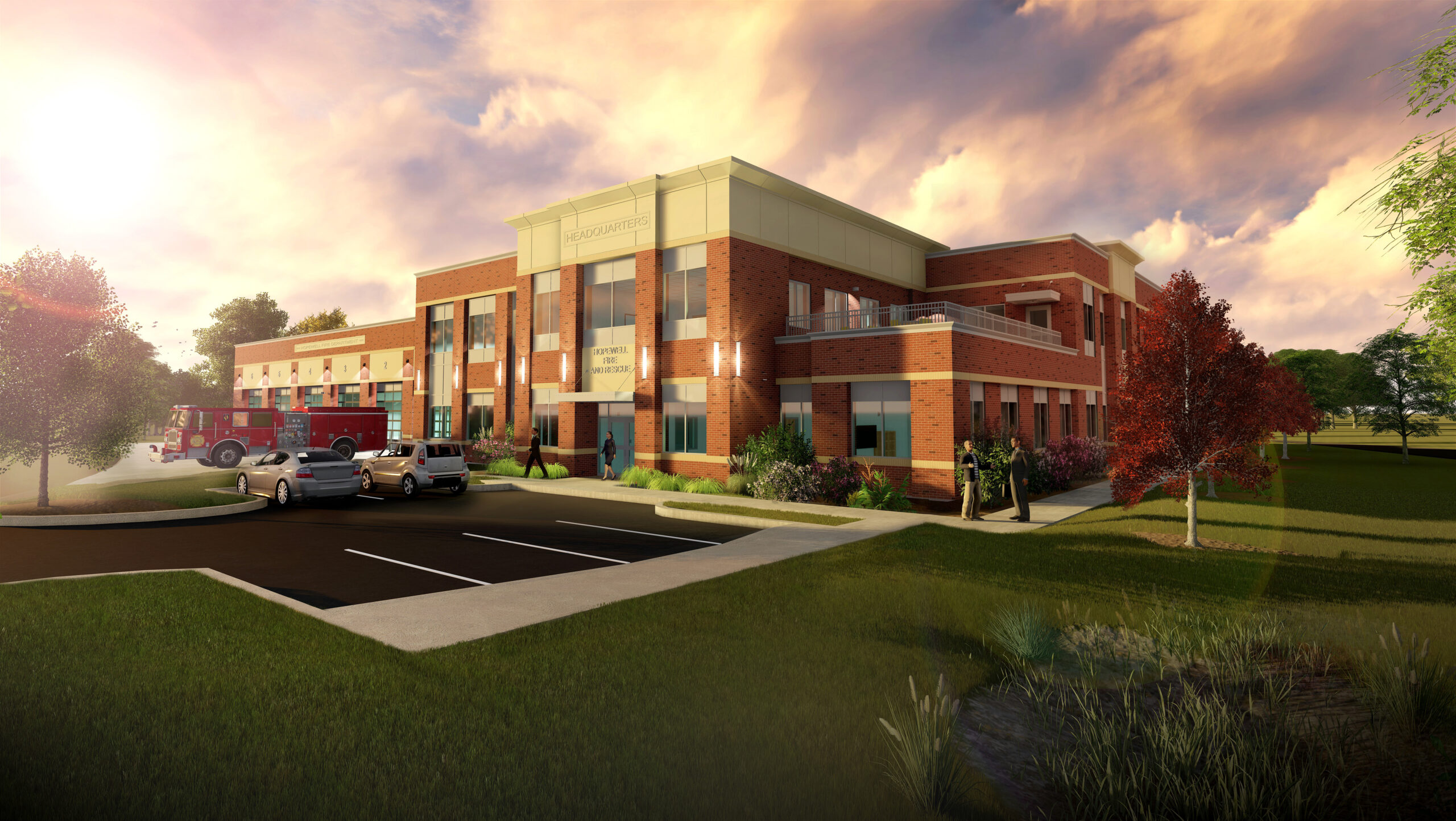 Fire Station & Fire Bureau's Administration Headquarters
.
Hopewell, Virginia
Hopewell's Fire Station & Fire Bureau Station Headquarters is a replacement facility that houses the Bureau's administrative and training offices, combined with a full-service six-bay fire station. RRMM worked closely with the City Fire Chief and his staff, as well as the Director of Public Works to design the two-story building. The exterior design and materials were selected to complement the civic style of Hopewell's newest city facilities, including a new police station that was also designed by RRMM. 
The Emergency Operations Center is located on the first floor of the new building in order to be easily accessible to other city departments when activated. Break rooms that double as sleeping quarters, vending and kitchen facilities are located adjacent to the emergency operations center, as well as the toilet and shower rooms. The center is placed inboard of the exterior walls and on the lowest floor level in order to be sheltered from potential damage created by major storm events.