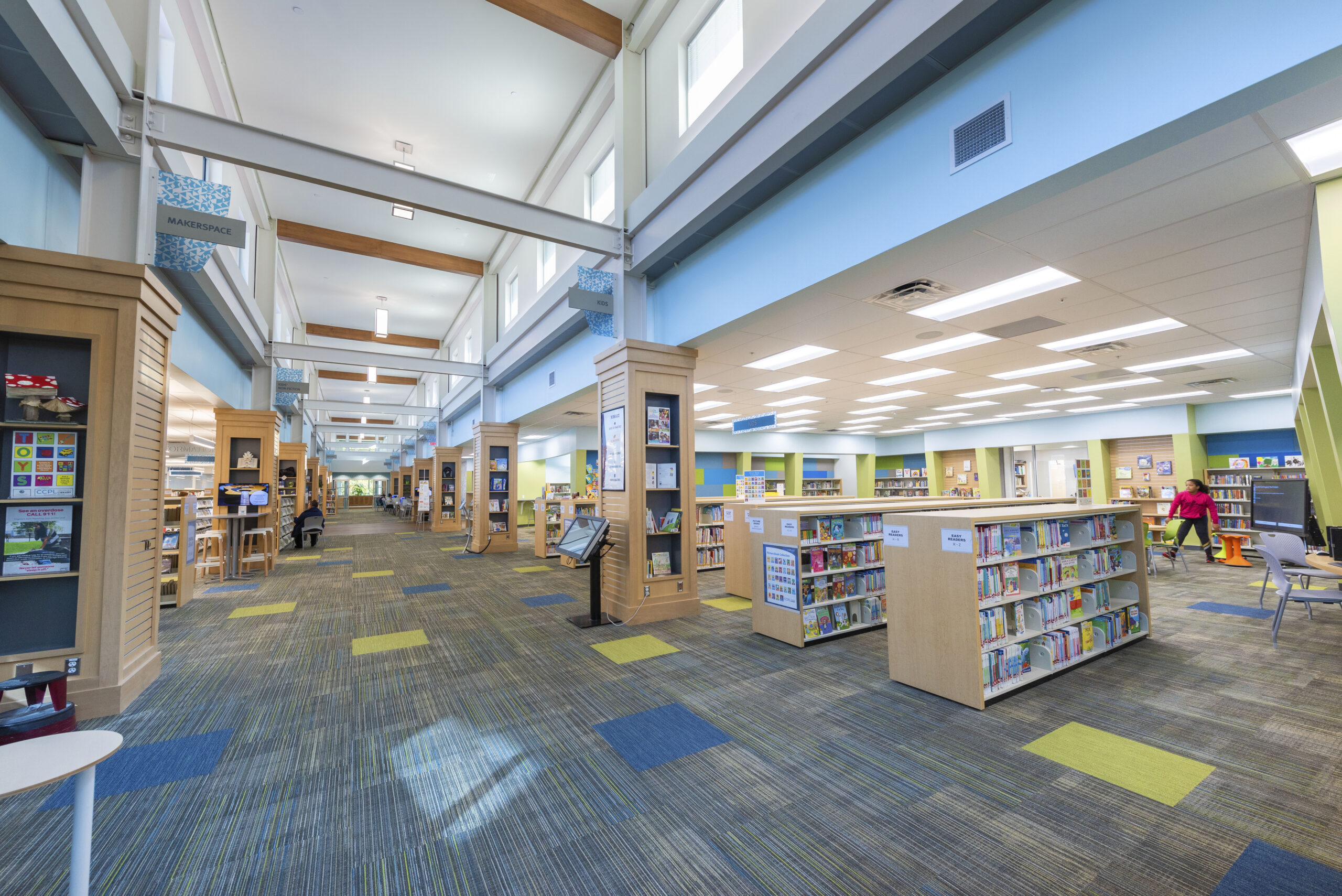 Chesterfield Library
.
Chesterfield County, Virginia
This project renovated 7,749 SF of previously underutilized space within the existing Central Library Building. This renovation created room for the new Co-operative Extension Office, which was moved from its prior location that was adjacent to Parks & Recreation. This newly renovated space provides a more efficient layout and more room for the Co-Op staff. It also allowed the Department to have a more visible location, which helps to enhance its core mission of Agricultural services for the Chesterfield constituency. The core Co-Op space now includes an entry reception area and waiting space. The existing meeting room now functions as the primary meeting space for Chesterfield's Master Gardener's Club, as well as the Agriculture and 4H programs. This meeting space is directly adjacent to a new demonstration kitchen that will utilized by the Head-Start Food and Nutrition programs. 
The renovation created two entry points for the Co-Op offices. One is a main pedestrian entry point that was previously the main entry for the library. It now remains as a second access and exit point for the library. The second entry is adjacent to a planned demonstration garden and is primarily reserved for when plants are brought into the office for examination and diagnosis. This main entry contains horticultural exhibits and brochure racks for public information displays.