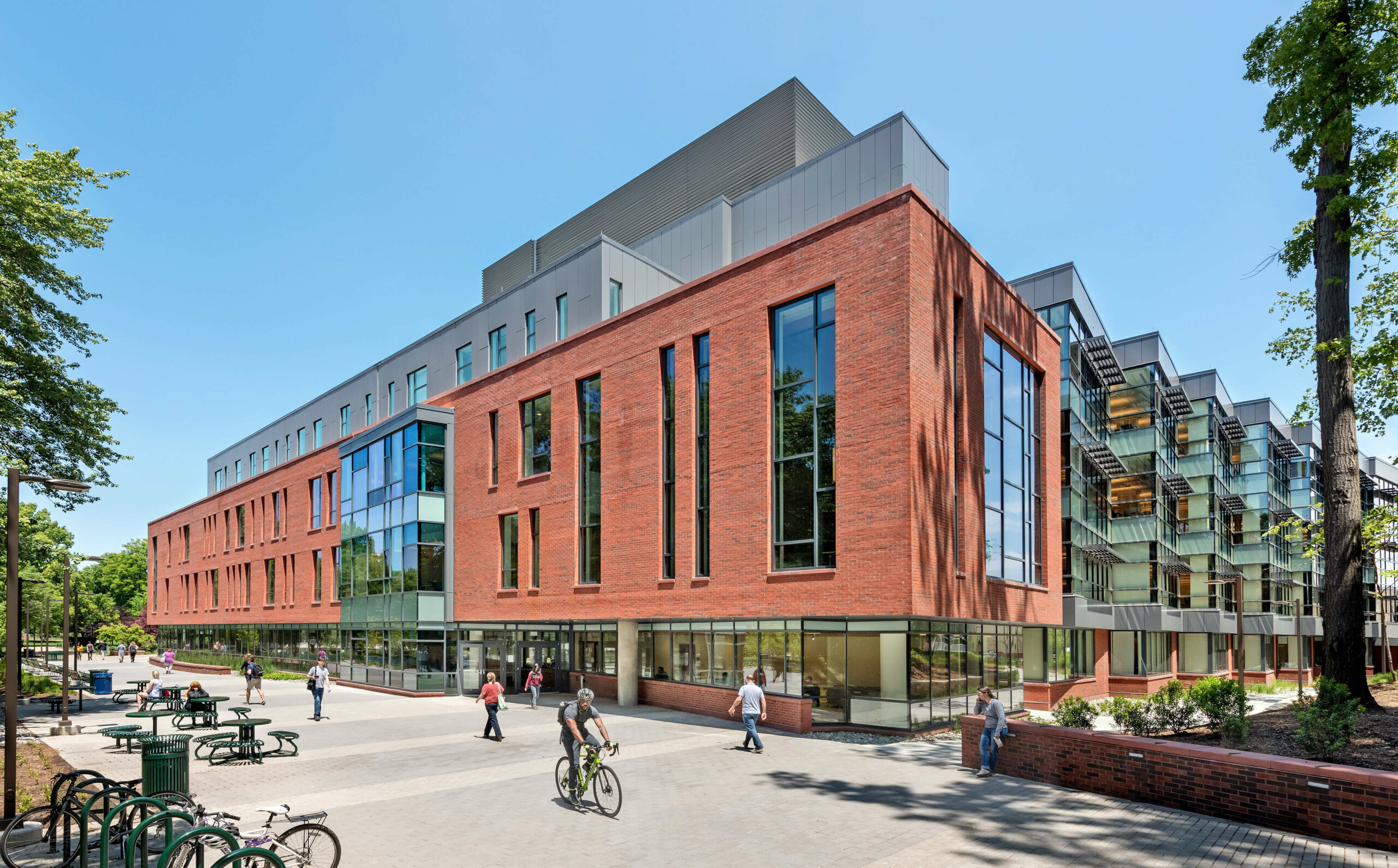 George Mason University: Fenwick Library
.
Fairfax County, Virginia
RRMM Architects, along with Shepley Bulfinch, designed the 157,000 SF addition to George Mason University's Fenwick Library. Rather than simply a storehouse for print collections, the new addition looked to the future. It is a 24-hour research and collaboration resource located in the heart of campus that supports digital research and aids teams as they collaborate together to achieve their academic goals. The design of this building includes first level public spaces that are predominately glass, allowing them to have a connection to the multiple outdoor plazas located around the perimeter of the building. The entire west side of the first floor is devoted to a study-commons area that is open 24 hours a day, seven days a week and adjacent to a bustling coffee shop. The upper floors contain a research-commons that is continuously staffed, as well as multiple reading rooms and team workspaces that can be schedule through the University's online reservation system. These workspaces are designed in multiple sizes to allow collaboration in groups from two to up to twenty.
The design of this addition presented significant challenges. The existing structure, with the new addition wrapped on three sides, has 13 feet floor-to-floor height that the addition had to match. This created the need for extremely thin plenums, which required very close coordination between disciplines. Additionally, the size of the building made for extremely complicated fire rating details in shafts and in the interface between the old and new buildings.