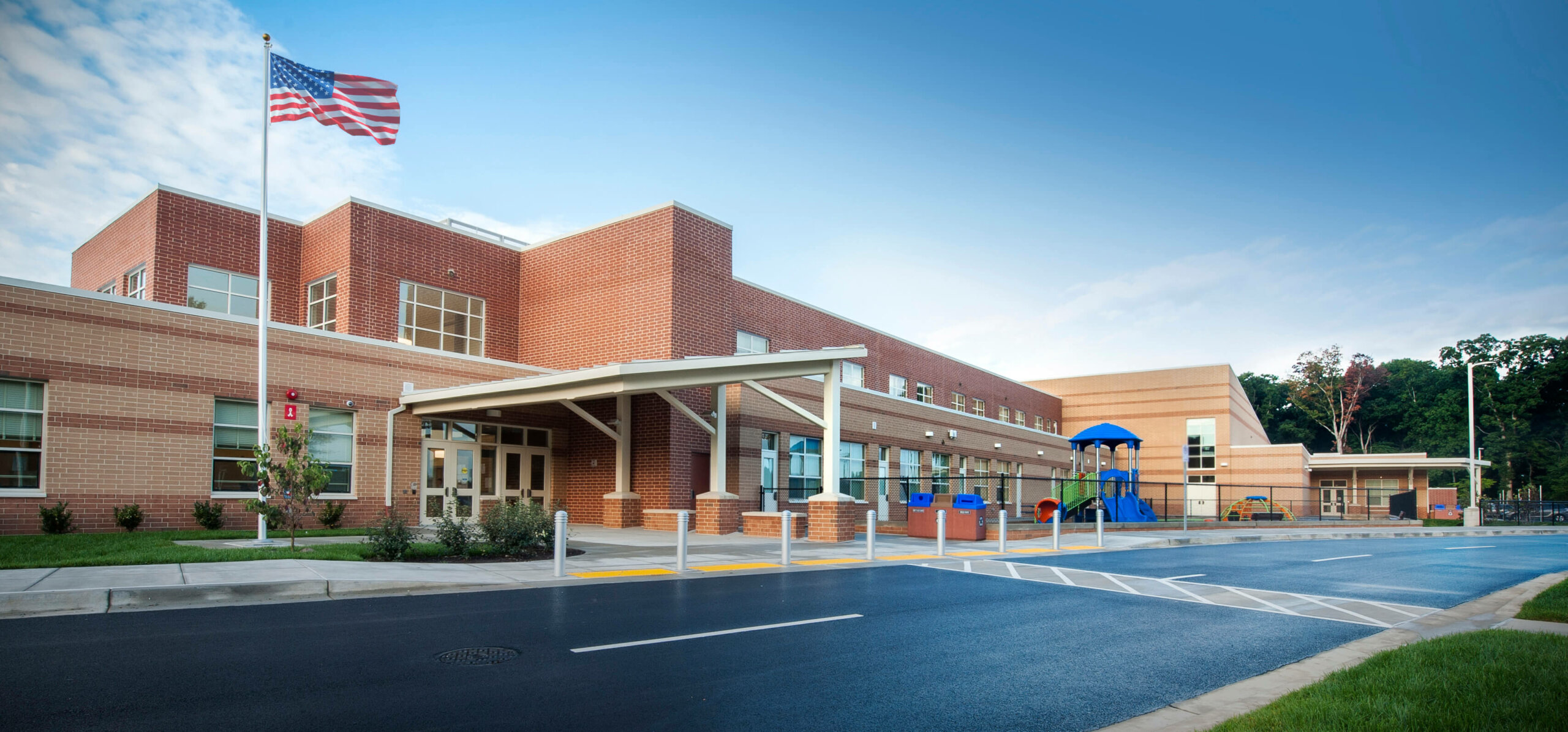 Elementary School K-12 Education
Brown Station Elementary School
.
Gaithersburg, Maryland
The original Brown Station Elementary School, constructed in 1979, underwent a space needs analysis, which determined that it was undersized by about 50%. The design team presented multiple two and three-story options to the community. By building vertically, the new school was able to increase in size without utilizing too much of the small site. After significant community engagement, stakeholders ultimately chose one of the three-story options. The design for the new 106,000 SF elementary school includes a parking bus loop, child care drop-off space, playing fields, and a self-contained County daycare facility.
Brown Station Elementary School, certified LEED Gold, features geothermal wells that tap into the natural geothermal energy beneath the Earth's crust. Other sustainable features include daylighting, occupancy sensors to automatically turn off lighting when not in use, and exterior lighting with no uplight to minimize light pollution.