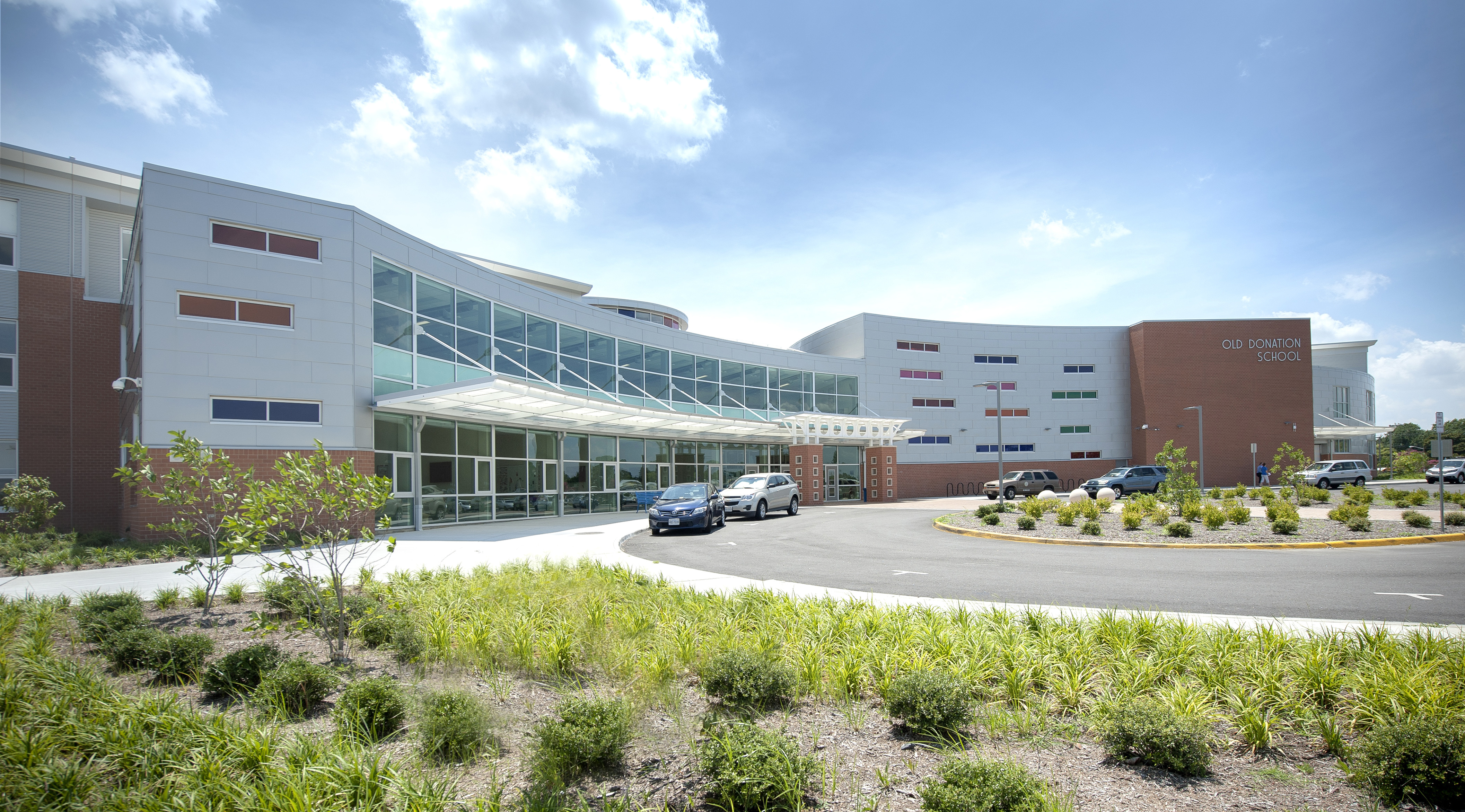 Elementary School K-12 Education Middle School
Old Donation School
.
Virginia Beach, Virginia
Old Donation School (ODS) is home to 1,375 gifted learners in second through eighth grade throughout Virginia Beach. The facility brought together three existing gifted education programs and a dance and arts pull-out program. ODS integrates "Buildings That Teach" concepts which work to apply the building itself as a learning tool. A runnel, which is a river teachers are able to turn on and off, runs through the courtyard, always ready for various science lessons. A rooftop garden and a greenhouse area allow for key ecological teaching opportunities. In the building's main atrium area, a map of the Chesapeake Bay is designed into the terrazzo floor, which sparkles with recycled materials. Exposed building systems and materials, along with exploratory signage, allow students to understand the mechanical systems at the heart of their school. ODS is Certified LEED Gold.
Old Donation School is the recipient of multiple awards: 2019 Virginia Beach Planning Commission Award, Sustainable Design; 2018 Design Award, Association for Learning Environments (A4LE); 2017 Silver Design Award, Virginia School Board Association; 2017 Award of Excellence, Best Interiors, Hampton Roads Association for Commercial Real Estate.