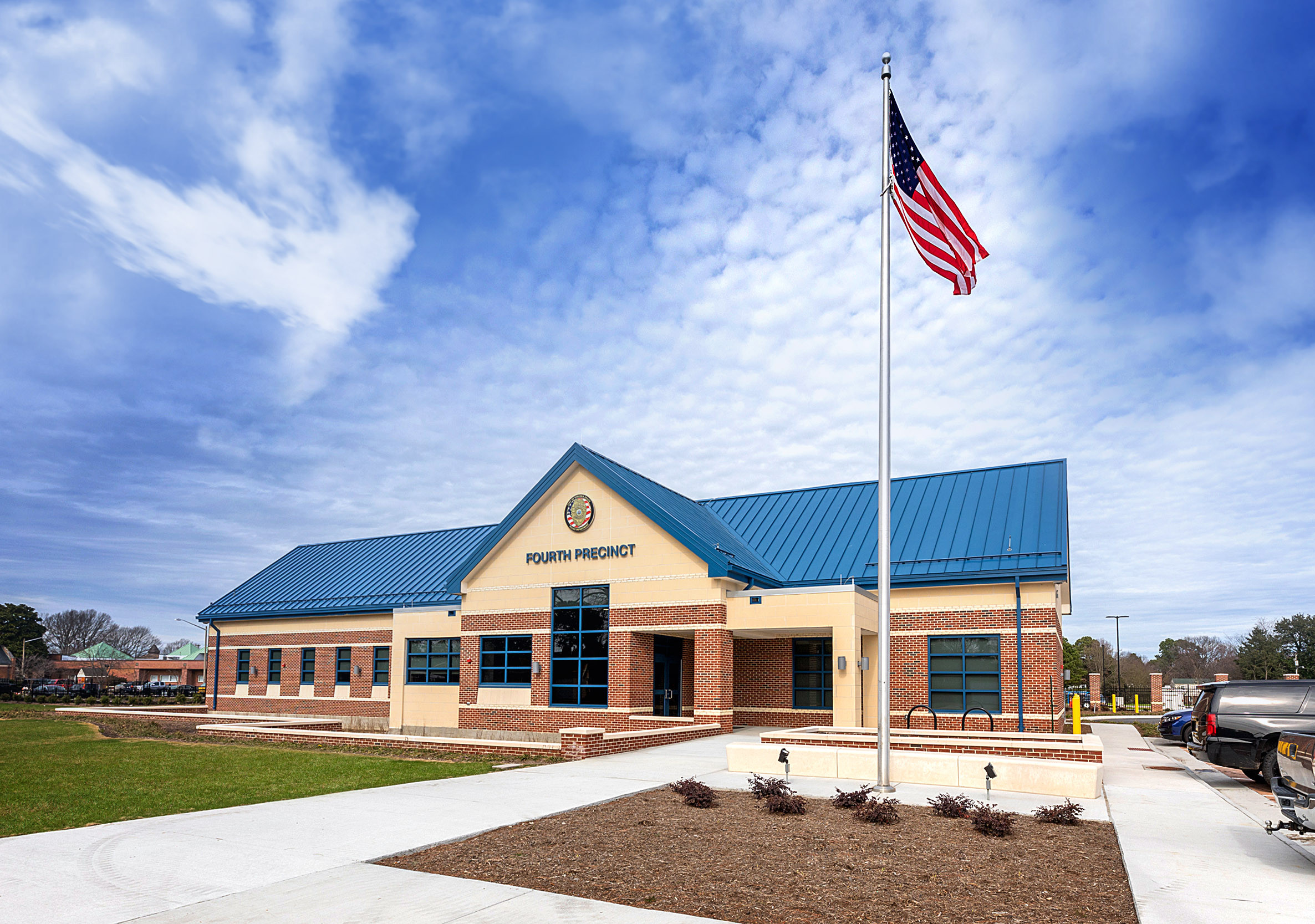 4th Police Precinct & Incident Command Center
.
Virginia Beach, Virginia
RRMM designed the new 4th Precinct Police Station and Neighborhood Park in the Kempsville neighborhood of Virginia Beach. The new 18,000 SF police facility was designed to support modern-day law enforcement services and community needs. It is co-located on a large city-owned parcel that is shared with an existing public library, open green space, and surrounding residential neighborhoods. Community connectivity was a strong focal point for the design. A series of town-hall style meetings were held to elicit feedback from the community. These meetings served as the inspiration driver for all decision-making during the design process. The final outcome is a citizen-centered, 21st-century policing facility with architectural features that respond to the cultural history and unique characteristics of the community.  The station offers a pedestrian friendly curb-appeal, as well as a large multi-purpose room near the main entrance that will be used for community events and an incident command center. 
Virginia Beach's initial target was to obtain LEED Certified. By implementing carefully considered sustainable design strategies and continually monitoring the administrative process, the project was ultimately able to achieve LEED Gold certification.