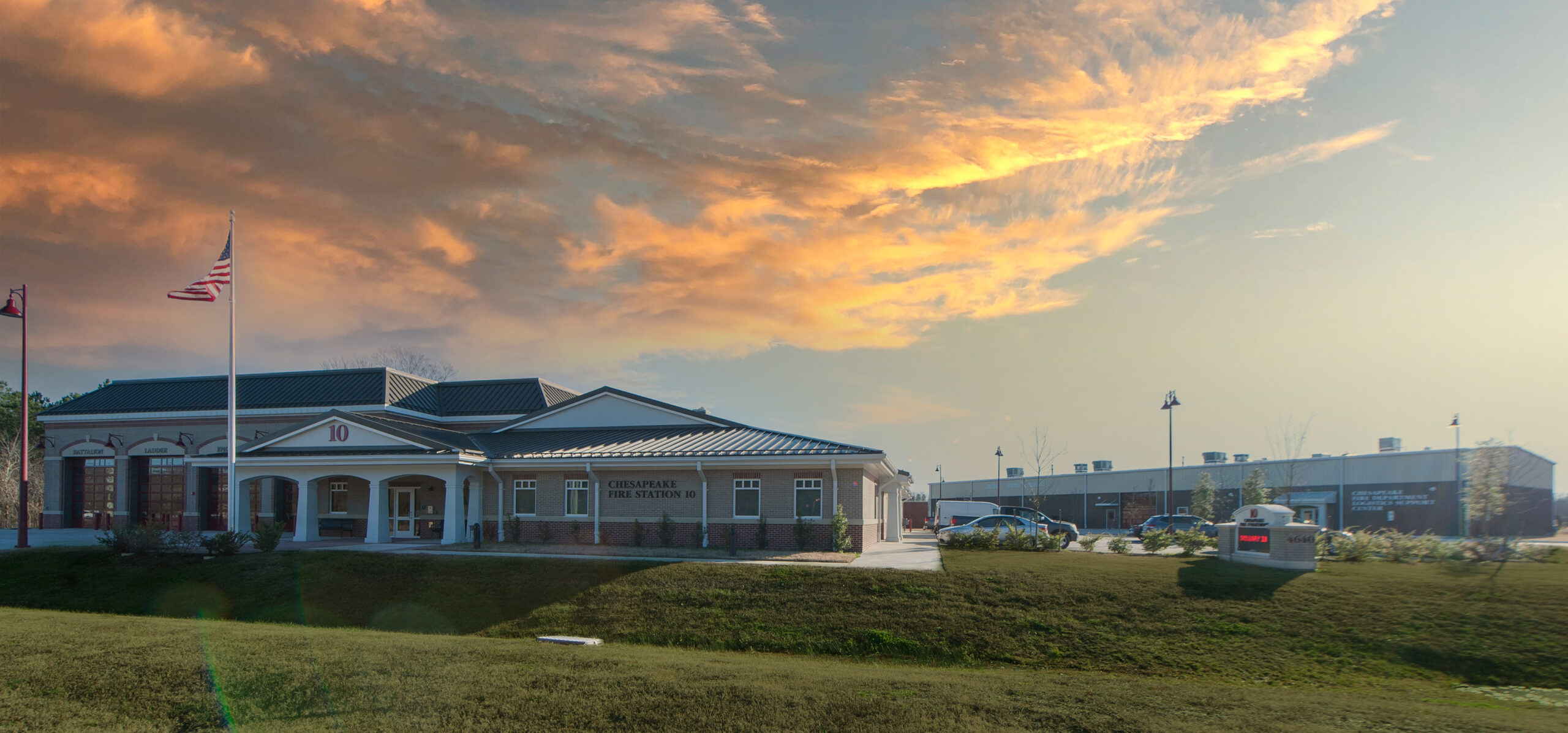 Fire-EMS Station #10 & Public Safety Logistics Support Center
.
Chesapeake, Virginia
The new 16,000 SF four-bay fire & EMS station was designed to meet today's emergency response needs. Additional focus was placed on designing this new facility to meet other stringent performance standards and guidelines, such as NFPA 1500/1710, FEMA & ISO, and CPTED. The main station includes radio/watch room, staff offices, conference/study rooms, and a fitness room. The kitchen, dining room, and dayroom were designed as with the open space concept, which provides a clear, open view through all shared spaces to encourage social engagement and to create a sense of comradery. The apparatus bay area includes four drive-through bays, a decontamination room, shop/SCBA, turnout gear, and EMS storage. The facility also includes integrated training props in the apparatus area to enable firefighters to simulate ladder-climbing to access windows and to hold repelling drills.
The new logistics support center is 15,000 SF and includes a large warehouse for managing and storing all emergency apparatus and equipment. It also includes staff offices, decontamination room, PPE repair/storage, a large multi-purpose training and conference room, and a a certified indoor candidate physical ability test (CPAT) course.