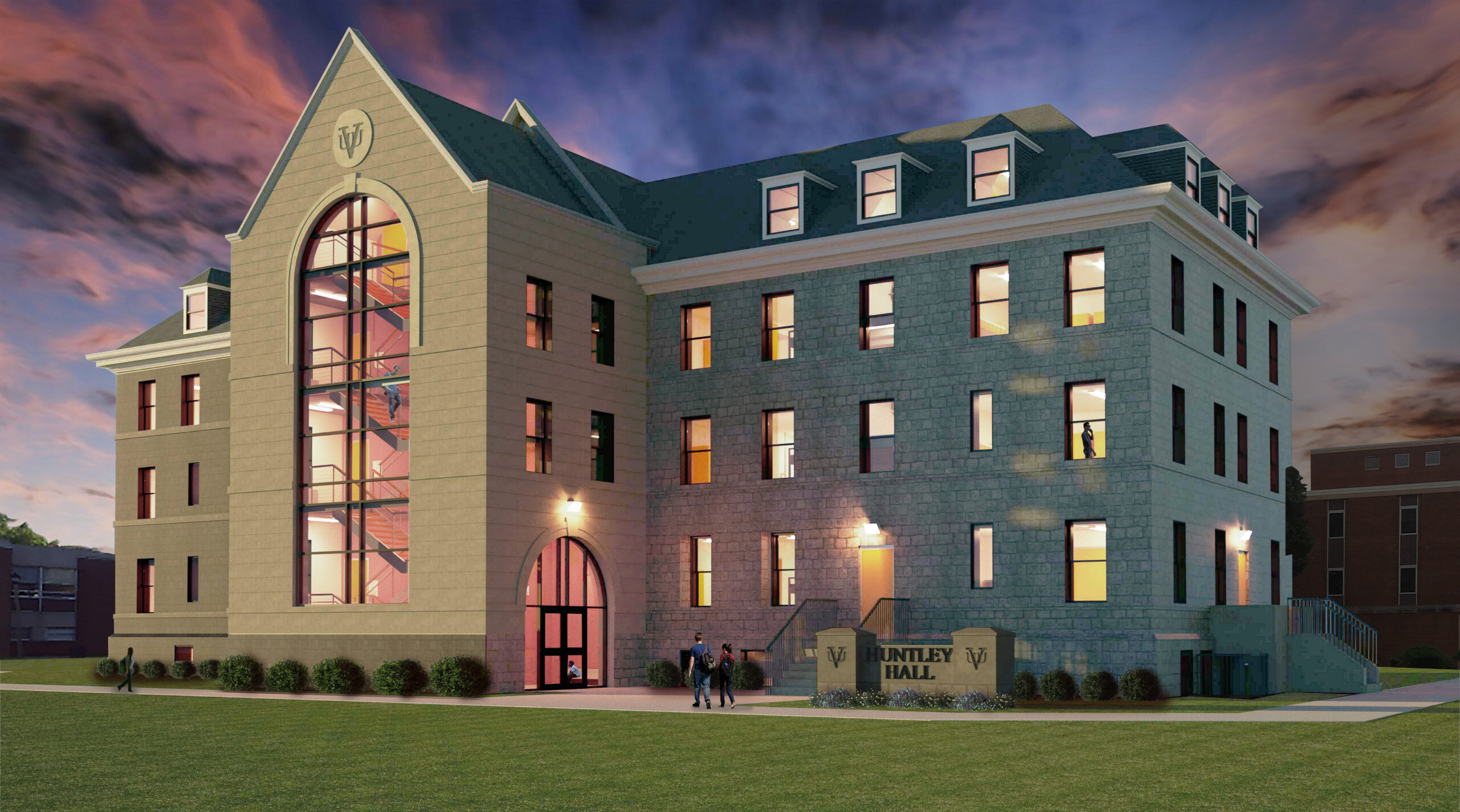 Virginia Union University: Huntley Hall
.
Richmond, Virginia
Originally built in the early 1900's, Huntley Hall is on the campus of Virginia Union University. It has served as a historic architectural campus focal point and residence hall to all male incoming freshman since the school's inception. In order to stay competitive with peer institutions in the Commonwealth, RRMM was contracted to convert the existing double-loaded corridor and gang bathroom configuration into suite-style accommodations. A more energy-efficient HVAC system, and new plumbing, electrical, and IT infrastructure were provided. Building envelope issues related to the horizontal and vertical faces were addressed in the design. The renovation brought the building up to current code and rectified ADA issues for both exterior and interior access. All existing windows and doors were replaced with energy efficient models. 
As part of the renovations, a new entrance element was added. In keeping with the historic context, a  monumental stair and elevator was provided for vertical transportation to all floors. From programming and an initial site assessment, the design team determined that structurally the most feasible and cose effective option was to include a tower addition. For cohesion with the historic aesthetic, much of the existing stone was removed and reused on the addition.