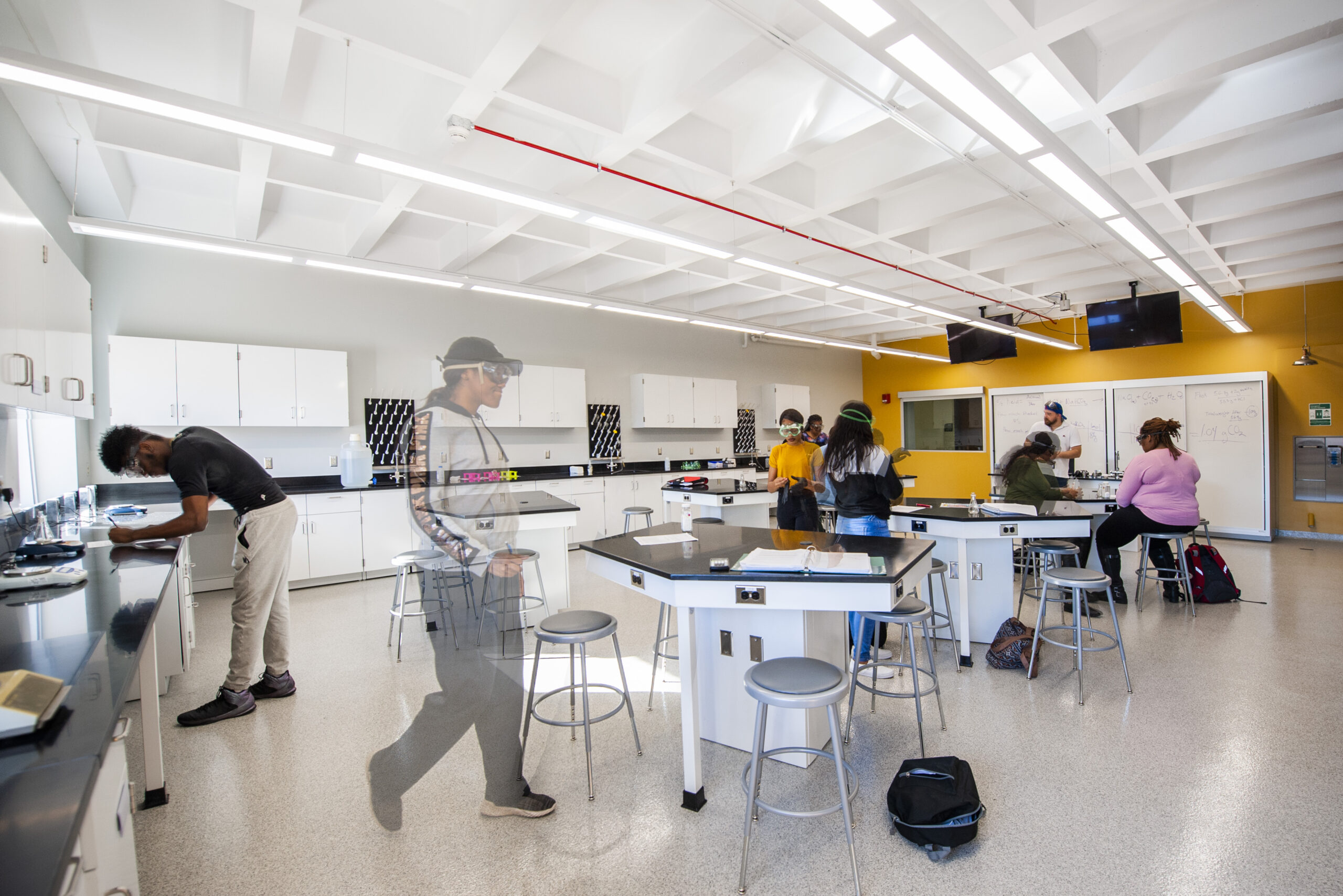 Norfolk State University: Woods Science Building
.
Norfolk, Virginia
NSU's Woods Science Building was originally constructed in 1966 and comprises 72,000 SF of floor space over four floors. The building houses all levels of the biology, chemistry, and physics departments. RRMM designed the renovations to Woods Science Building. The corridor side of the lab entries was reworked to make the entry approach more prominent and attractive. The corridor was designed to promote learning on display and provide graphic branding for the university and science departments. The existing laboratories suffered from a number of deficiencies, all which were addressed during the renovation. 
As part of the initial design process, RRMM met with the individual department deans and faculty. These meetings assisted the design team in programming and designing all appropriate changes to create modern, state-of-the-art science teaching lab spaces. The project was coordinated into a multi-phase delivery with each construction phase being completed during the unoccupied summer schedule.