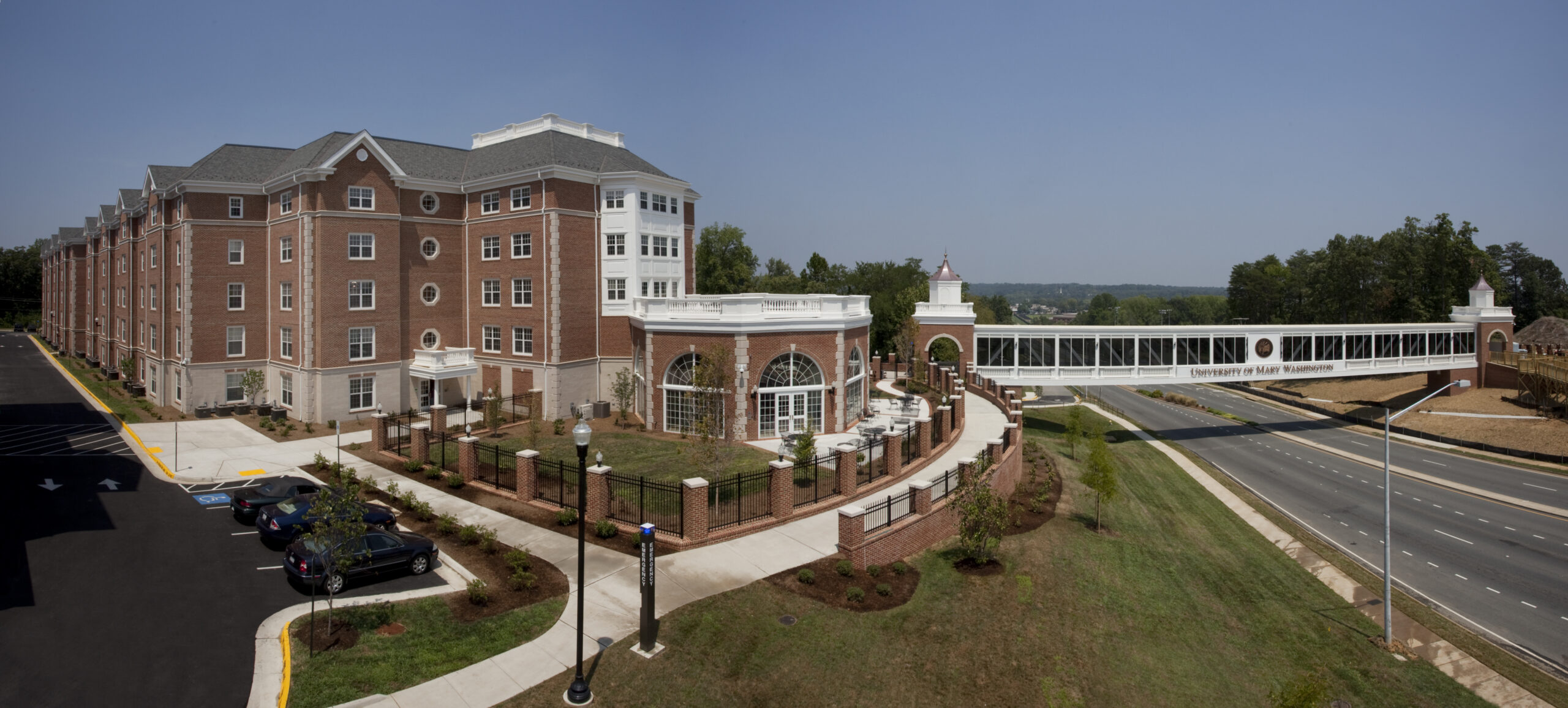 University of Mary Washington: Eagle Village
.
Fredericksburg, Virginia
Eagle Village is a mixed-use project for the University of Mary Washington Foundation. The project is located directly across from the academic campus. The project was constructed in two phases. RRMMd designed the first phase, dubbed Eagle Village I, which consists of mid-rise apartments to accommodate 624 students. It also includes an attached rotunda space with laundry, storage, and meeting spaces. Phase 1 provides 30,000 SF of retail space, 24,000 SF of commercial office space, a 560-car parking structure, and a pedestrian bridge spanning 220 linear feet across US Route 1. The pedestrian bridge connects Eagle Village with the rest of the academic campus. The Georgian/Colonial style of architecture for Eagle Village complements the existing buildings on UMW's campus.  
Eagle Landing is the student apartment complex, which contains 156 apartments. Each apartment features two large bedrooms designed to house two students per room, two full bathrooms, a living room, and a full kitchen with an eat-in bar. All apartments are furnished. Laundry facilities are provided on each floor. Study and reading lounges are provided on the third and fifth floors, with game rooms provided on the second and fourth floors. The rotunda lounge in the lobby is a two-story lounge with comfortable furniture, a big screen television, and a fireplace.