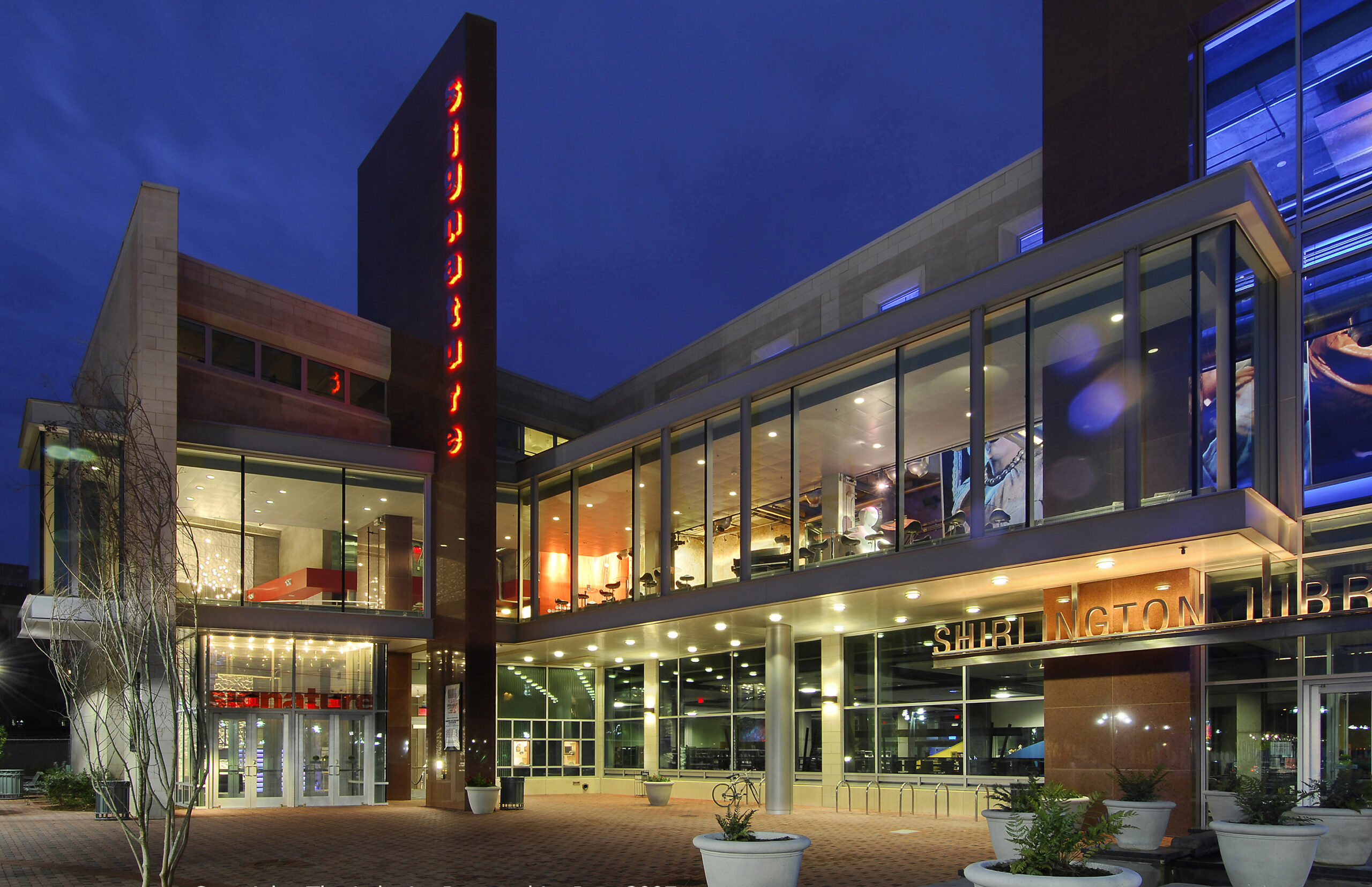 Shirlington Library and Signature Theater
.
Arlington, Virginia
RRMM worked with Arlington County and a private theater group to assist in the master planning of a cultural center and the design of a new 50,000 SF complex containing a library and performing arts facility. The new facility is located at the terminus of Shirlington's Main Street, serving as the visual focus for the entire village. The county library is located on the ground floor with the theater on the three upper floors. The theater contains two black box theaters, a lobby and offices, a rehearsal hall, scence shop, and support spaces. The theaters are hung from an upper structure to provide separation from the library below.
The designers were instructed by the county to make a strong sculptural statement, while remaining consistent with the scale of the adjacent commercial and residential developments. A 75-foot high granite slab marks the entrance to the library, with another set at a right angle marking the entrance to the theater. A glass lobby "floats" above the ground plaza, providing a beacon for the development.