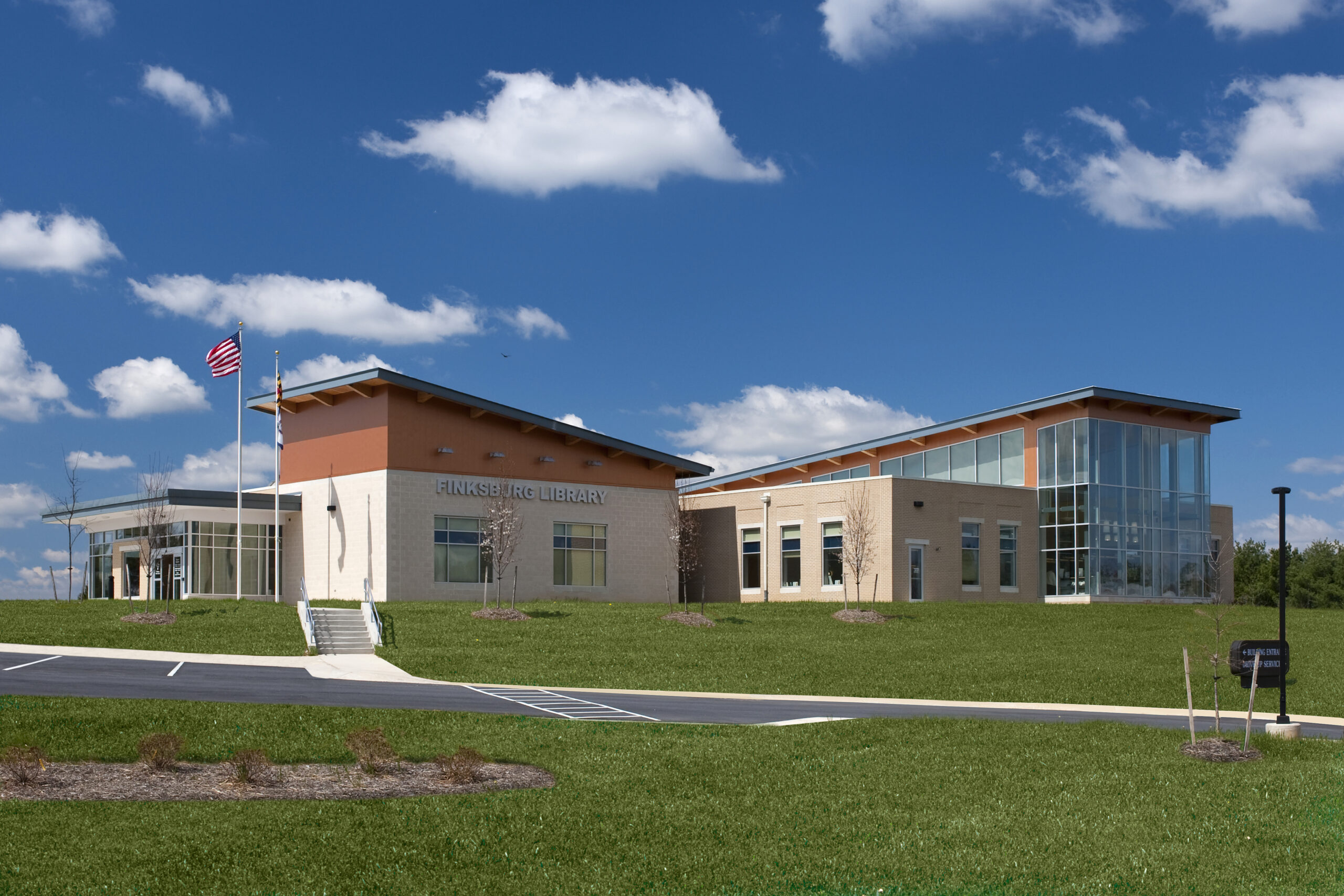 Finksburg Branch Library
.
Carroll County, Maryland
This 15,000 SF multi-use facility serves as a branch library for the Finksburg community. The building is located on the highest part of the 10-acre rural, sloping site, easily seen from Route 140 when entering into town. A glass-walled reading room faces the road, giving the structure a facade notable of serving as a gateway to the community. The design of the building is conceived as two facilities, set at an angle to each other and sharing a common lobby and loading/delivery area. The reading room portion of the building is a large, flexible, open space designed at the library's request without a traditional circulation desk. Library staff utilize a home base for assistance, but for the most part are out on the floor assisting visitors with wireless tablets. A high-sloped ceiling helps focus attention on the glass wall located at the front, providing visitors with a view of the valley.
The parking lot, drive-in book drop, and loading area are all accessed by a circular ring road that organizes the site and focuses visitors on the main entry. The circular lawn in the front is a level area bound by a stone retaining wall; the area is used for outdoor activities and festivals organized by the library and the community.