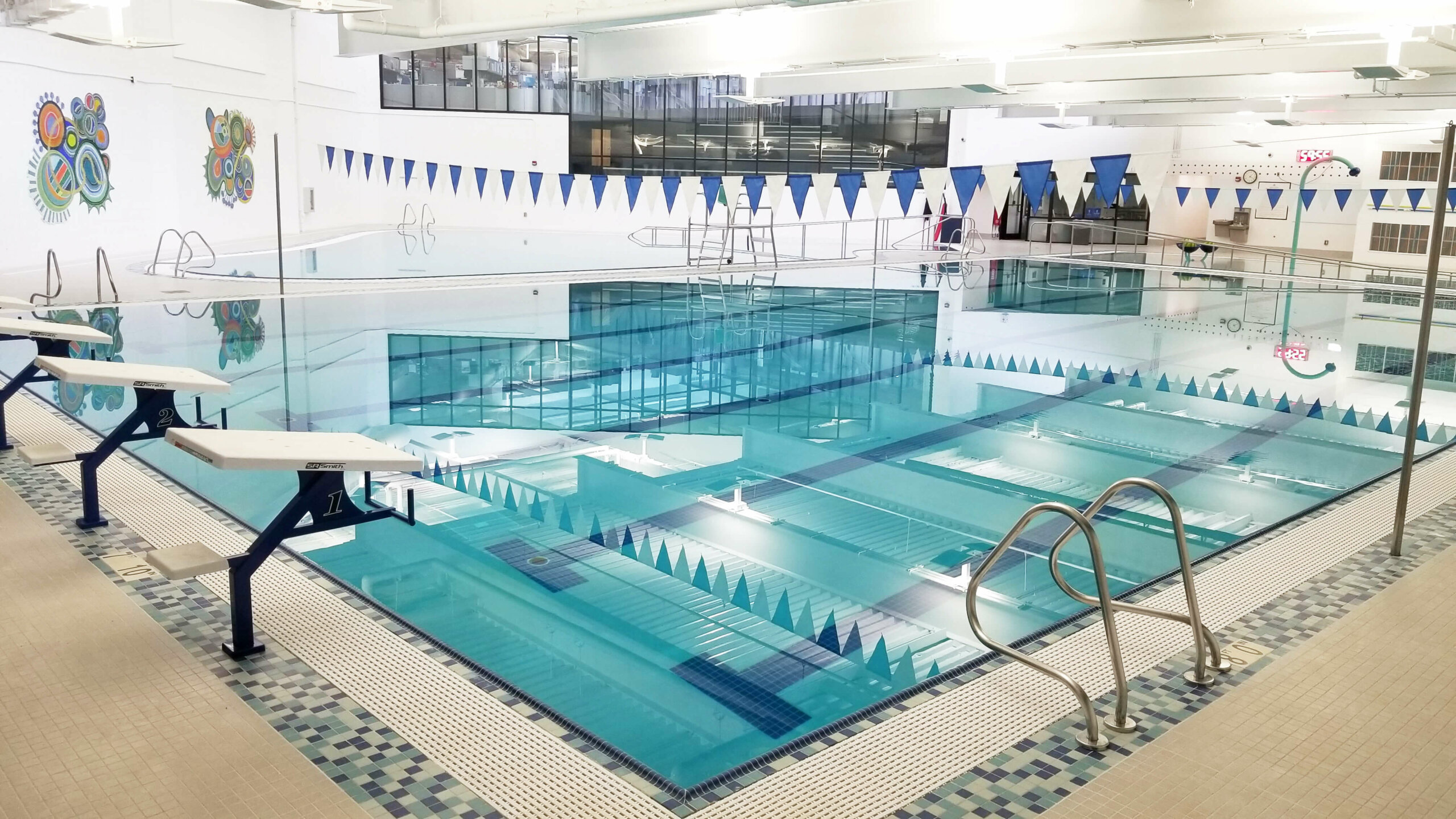 Reston Aquatic Center
.
Reston, Virginia
Reston Aquatic Center was a 12,000 SF facility that was 30 years old and not meeting the needs of its swimmers. The pool equipment required constant maintenance, the deck had drainage problems, and the mechanical system did not meet current standards. The RRMM design team demolished the existing 25-meter pool and surrounding decks. They replaced it with a 25-yard, six-lane lap pool, a therapy pool, and a zero depth entry area. Each pool has a separate water temperature to respond to the need of swimmers. They also replaced the outdated mechanical system with a new HVAC system.
A challenge for this project was that the design team needed to design two new pools in a space that previously housed only one. This is reflected in the design of each of the pools, which have been shaped and arranged to meet the owner's needs while providing the greatest amount of flexibility in programming. During construction, extensive coordination was required to ensure that the remainder of the facility could remain in operation with minimal disruption to existing services and utilities.