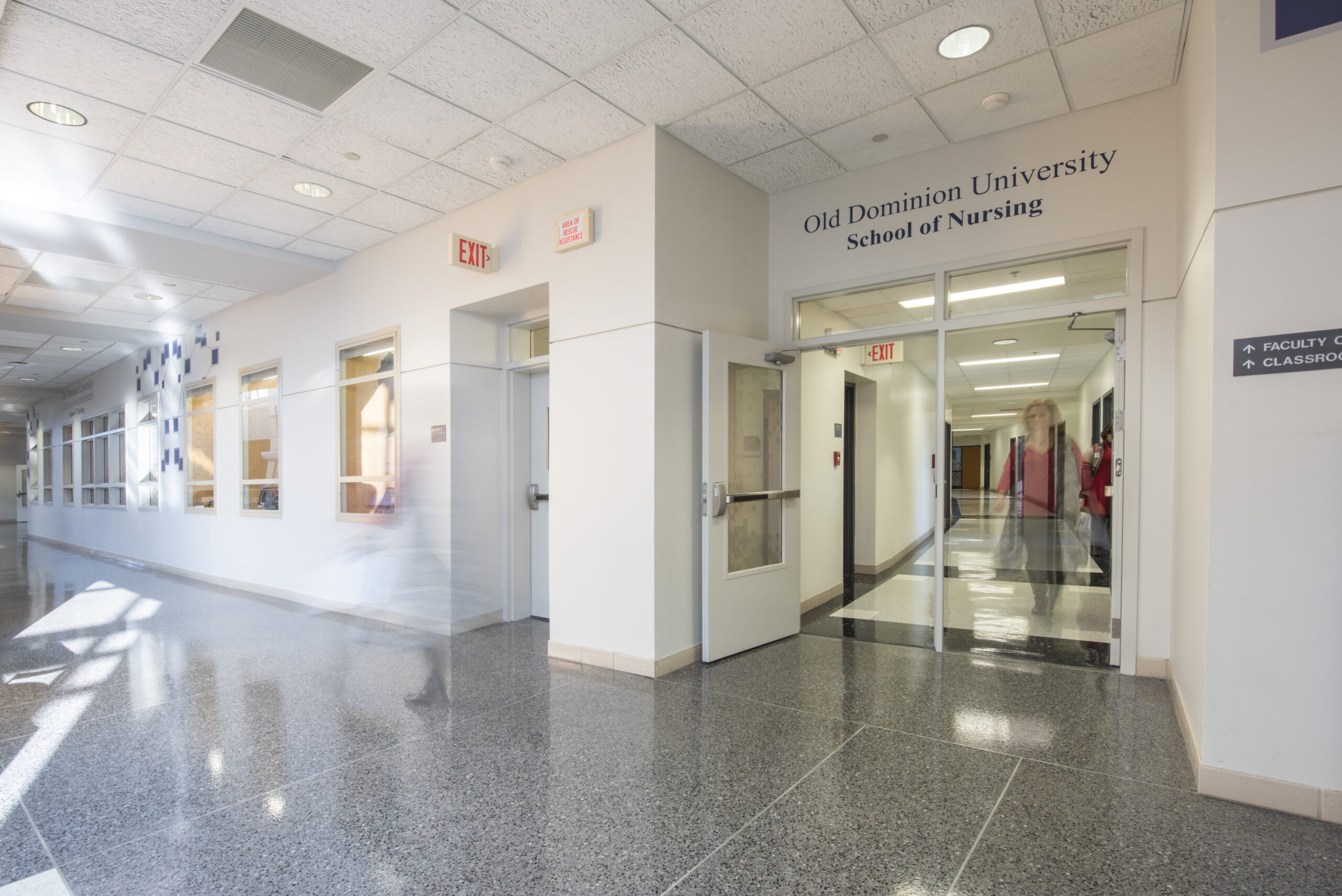 Old Dominion University: Nursing Program Relocation
.
Norfolk, Virginia
This project involved bringing Old Dominion University's nursing program from their Norfolk, Virginia campus to Virginia Beach adjacent to the Princess Anne Sentara Hospital and Care Complex. The initial phase of this project verified existing conditions and reviewed the programming and infrastructure to best determine design options before beginning schematic design. It was concluded, after working closely with ODU, that approximately half of the Virginia Beach Higher Education Center could accommodate the initial curriculum needs. The Higher Education Center is a facility that is shared with other higher education institutions. RRMM designed a renovation at the center to convert standard classrooms and office spaces into state-of-the-art medical education classrooms, flexible simulation labs, observation rooms, and a combination of open and closed administrative spaces. This renovation ultimately consolidated ODU's Nursing Program into one location. 
The key to completing this project and its largest challenge was accomplishing all project phases from award to occupancy in the less than six months time. To ensure the project completion for the start of classes, the design team shorted all project milestones to a 45-day design and documentation period. This included finishes, furnishings, technology and audiovisual systems, as well as medical equipment identification and procurement. RRMM met these critical deadlines and the nursing students and faculty moved into their new spaces on time and on budget.