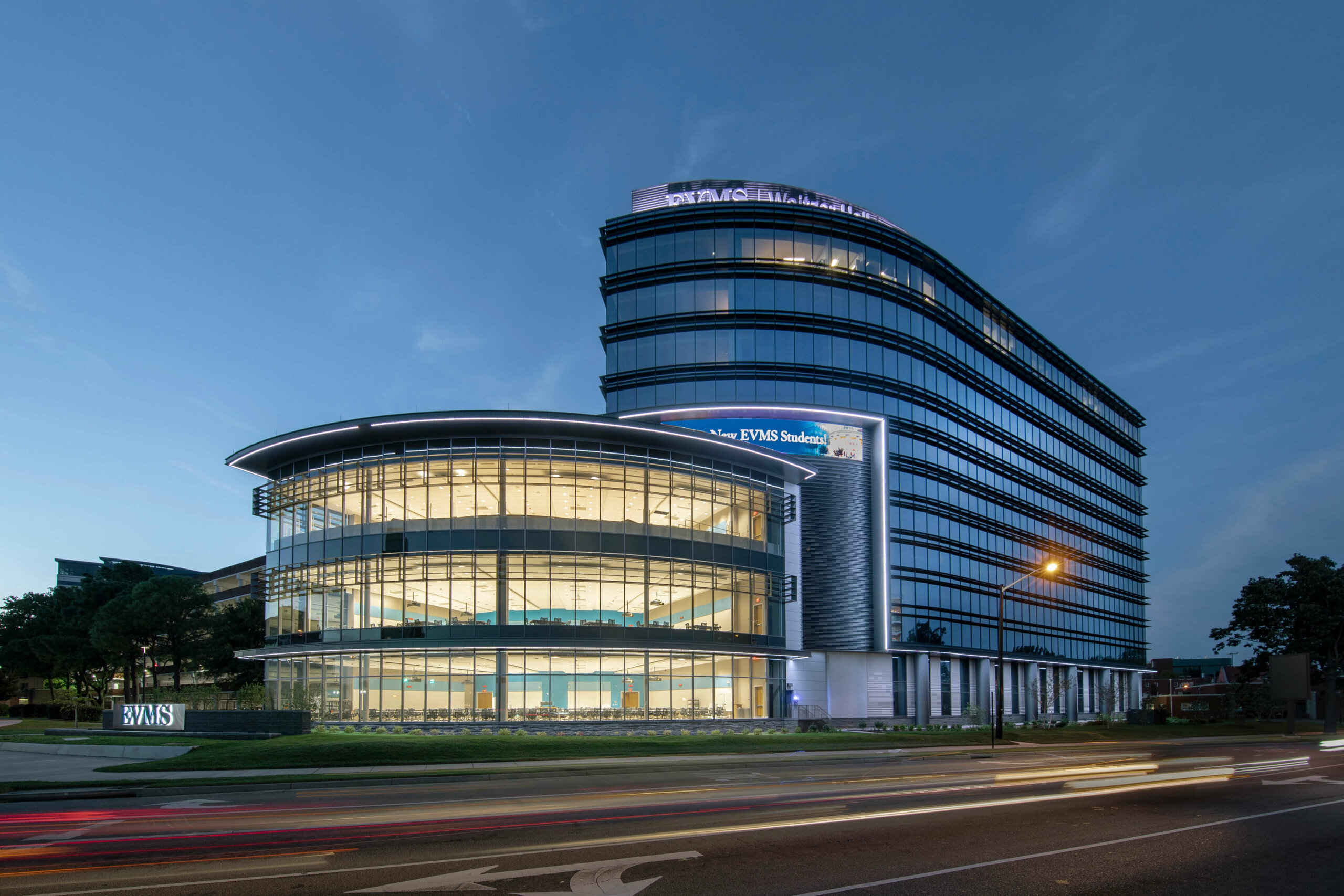 Eastern Virginia Medical School: Waitzer Hall
.
Norfolk, Virginia
RRMM was the prime architect for Eastern Virginia Medical School's new Education and Academic Administration Building. EYP Architects was also included as a national design consultant. The new 284,000 SF facility is comprised of multiple user areas. The three lower floors are education spaces and the three upper floors are administrative offices. A 305-space parking garage is included between these lower and upper spaces. The education spaces houses the M1, M2, and Medical Masters programs. The space primarily consists of large and flexible classrooms configured for collaborative learning, a testing center, and a multitude of small study room for students. A wellness center with exercise equipment, locker rooms, and classrooms was also included for students, faculty, and staff. The administrative space consolidates numerous academic support departments that had been dispersed in multiple buildings.
The RRMM interior design team guided the faculty, staff, and students through the selection process for new furnishings and equipment for the building. Their challenge was to provide a cohesive look throughout the building, while still providing each user group with the necessary furniture and equipment required for their spaces. Another challenge was focused on not compromising long-term flexibility. RRMM completed the multi-million dollar, comprehensive furniture and equipment package for EVMS to use for procurement, as well as actively coordinated the delivery and installation of all new furnishings.