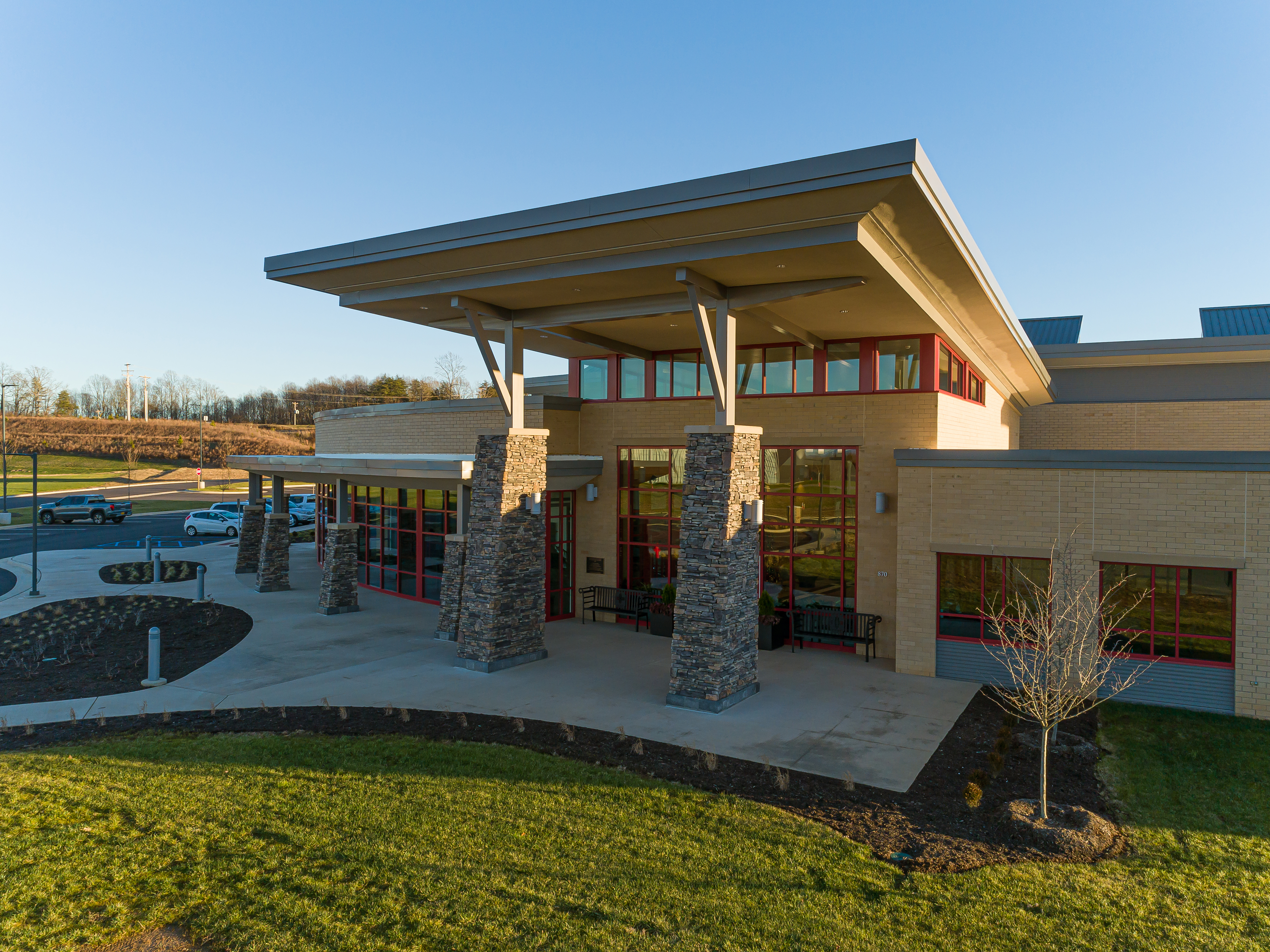 Commonwealth Centre for Advanced Training (CCAT)
.
Henry County, Virginia
Martinsville-Henry County is experiencing an exciting economic resurgence in aerospace, plastics, polymers, metalworking, and food processing industries. A skilled workforce is essential to the area's continued success in achieving global leadership in these trades. The new Commonwealth Centre for Advanced Training, commonly referred to as CCAT, was designed to support companies in the Commonwealth Crossing Business Centre as they develop their manufacturing teams. Designed with a modern, architectural feel to entice new tenants, CCAT features 25,889 SF of offices, conference spaces, and high-tech training rooms. Perhaps most enticing is the high-bay area, which is the size of a football field, that allows companies to temporarily install their own equipment and begin training newly hired employees. This perk gives the business center's confirmed tenants the ability to begin developing their teams while their new building is still under construction.
Patrick & Henry Community College, located in Martinsville, is closely integrated with CCAT. Rated as one of the top 10 Most Tech-Savvy community colleges in the country by the Center for Digital Education, Patrick & Henry provides the on-site workforce training for CCAT.