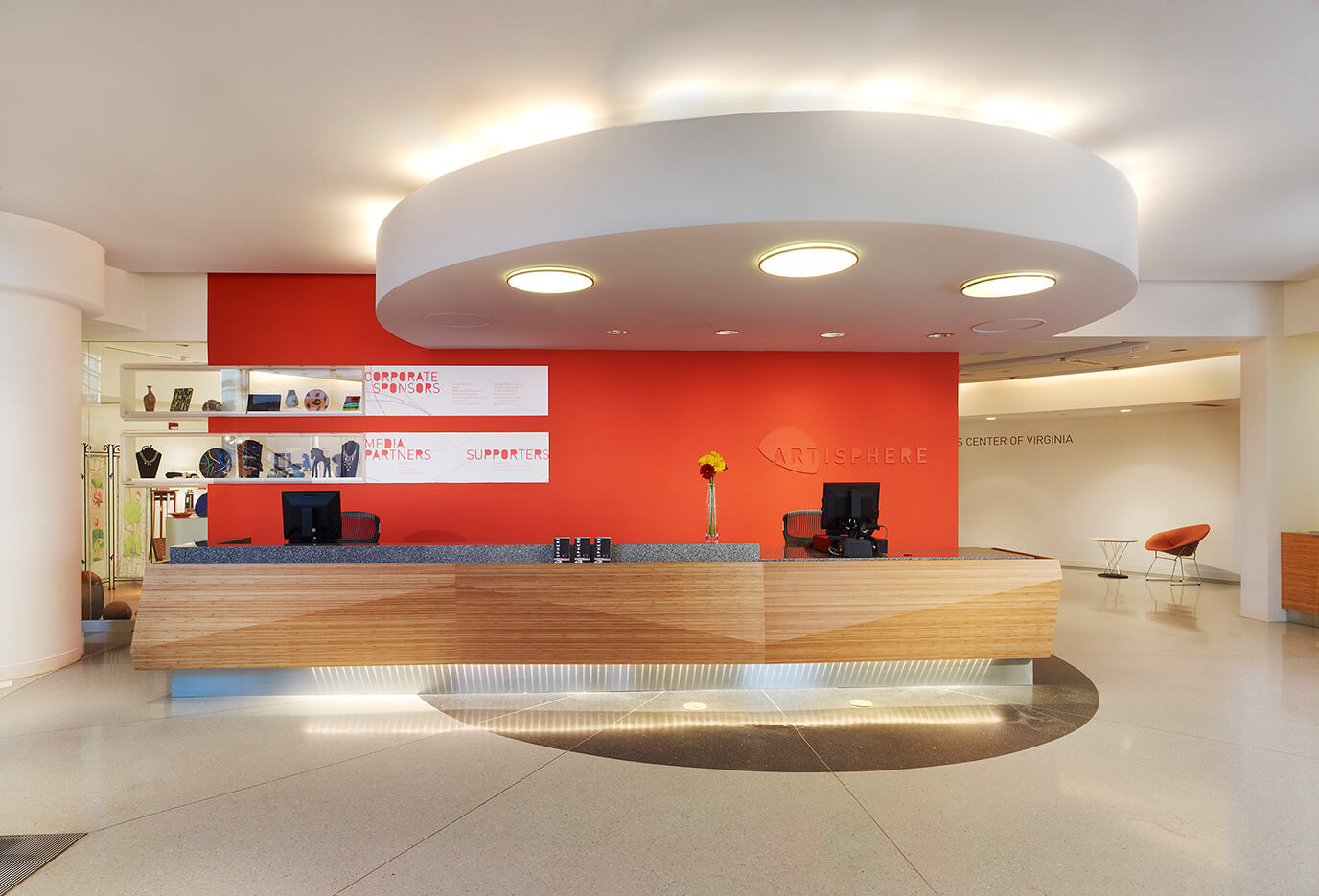 Arlington Cultural Center Artisphere
.
Arlington, Virginia
RRMM designed the conversion of the 65,000 SF space of the former home of the Newseum into a cultural center for the residents of Arlington. Occupying the first three floors of the 18-story building, the Artisphere project is a mixed-use project operated by the Parks and Recreation Division of the Arlington County. The renovated facility is a place where people can come together to dance, attend a play, have dinner, see an art show, and sit with friends. The first floor includes an entry lobby and a retail space. The second floor is home to the "town square" – a gathering place complete with WiFi and a full-story projection system. The second floor also houses a two-story ballroom and a black box theater, served by a commercial restaurant and bar. The third floor contains the second level of the town square, an art gallery, office space for County staff, and an educational suite for County art classes. This project achieved LEED Gold certification. 
The program spaces in the Artisphere are treated as hubs, rather than rooms, to foster communication and creativity. It is the County's hope that the facility will fill a void and build on the concepts of incubator, social media, and a place where unprogrammed events can happen.