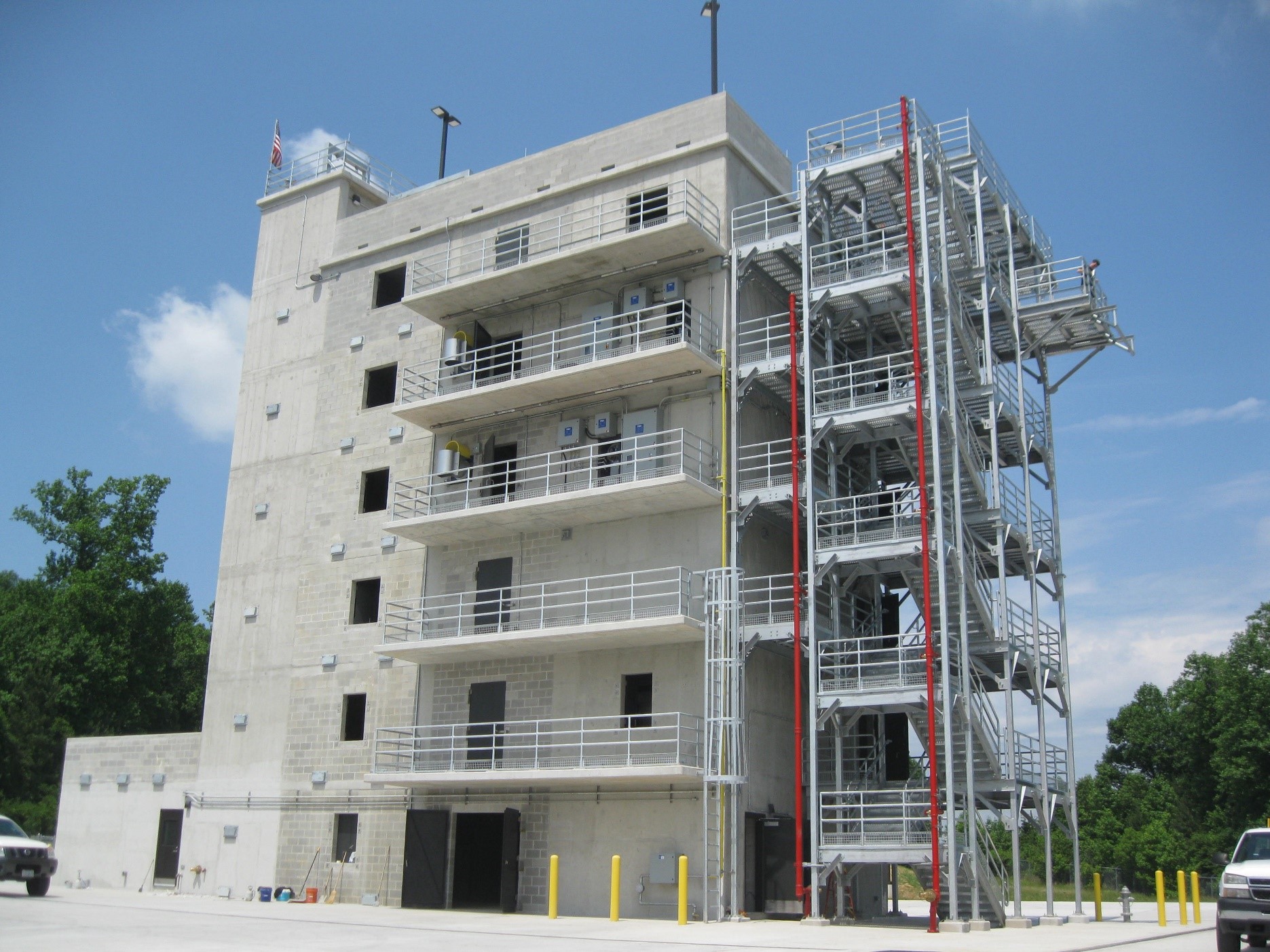 7-Story Tactical Fire Training Tower
.
Chesterfield County, Virginia
RRMM performed a comprehensive facility program, space needs assessment, budget study, and design and construction support for Chesterfield County's new seven-story tactical fire training tower. The tower is located at the Chesterfield County Public Safety Training Complex. The state-of-the-art Class B Tactical Fire Training Tower consists of numerous floor plan layout scenarios including residential, commercial, and hotel building configurations. Also included is numerous types of gas-fired training props, training elevator, interior/exterior stairwells, and other specialized equipment to enable their fire and police staff to effectively simualte various training and rescue scenarios. This enhances their ability to best serve their community's needs. 
Some of the unique training features and amenities includes open multipurpose floor spaces for flexible configurations and immediate team debriefings, various firehouse training and advanced suppression technique exercises, and various rappelling and laddering points.