New Cybersecurity Complex at Norfolk State University
.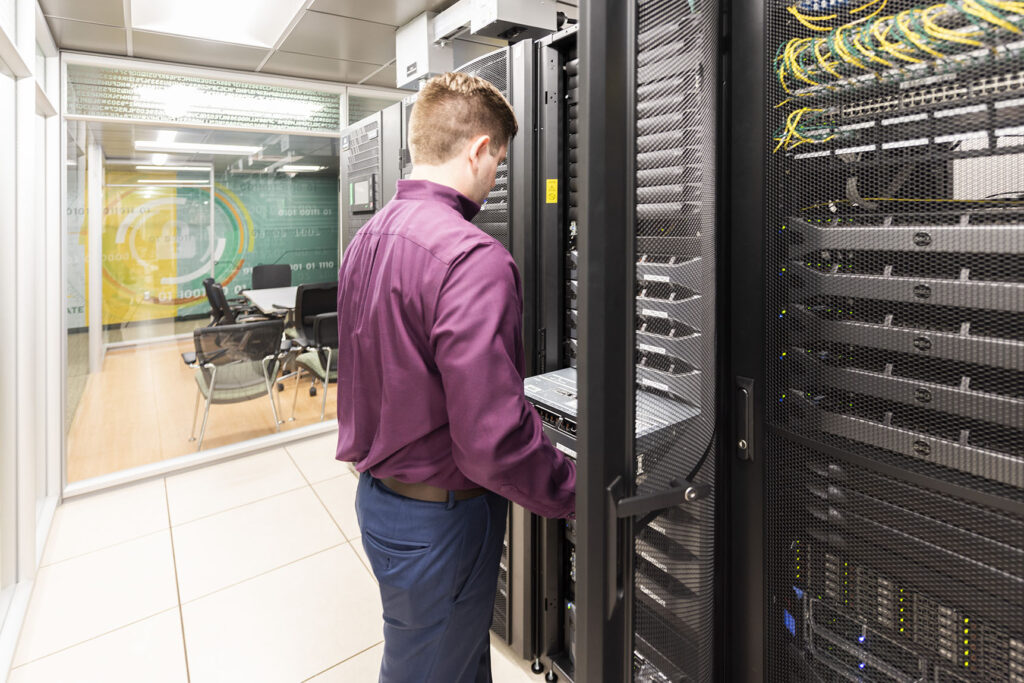 March 07, 2019
With so much of our daily lives now conducted online, the threat of hacking, cyberattacks and security breaches are greater than ever. The cybersecurity field is booming; official estimates from the Bureau of Labor Statistics puts job growth in the sector at 37% per year through 2022. However, ISACA, a non-profit information security advocacy group, predicted in 2017 that there will be a shortage of two million cyber security professionals by 2019.
To prepare students for these critical, sought-after jobs, Norfolk State University (NSU) offers a master's degree in Cybersecurity. Strengthening their legacy as a leader in cybersecurity education, NSU hired RRMM Architects to design a 6,000 SF cybersecurity complex. This new facility brings all NSU's cybersecurity efforts together under one roof, offering computer science, psychology and sociology to cover the broad aspects of cybersecurity. The complex is located on the sixth floor of the McDemmond Center for Applied Research.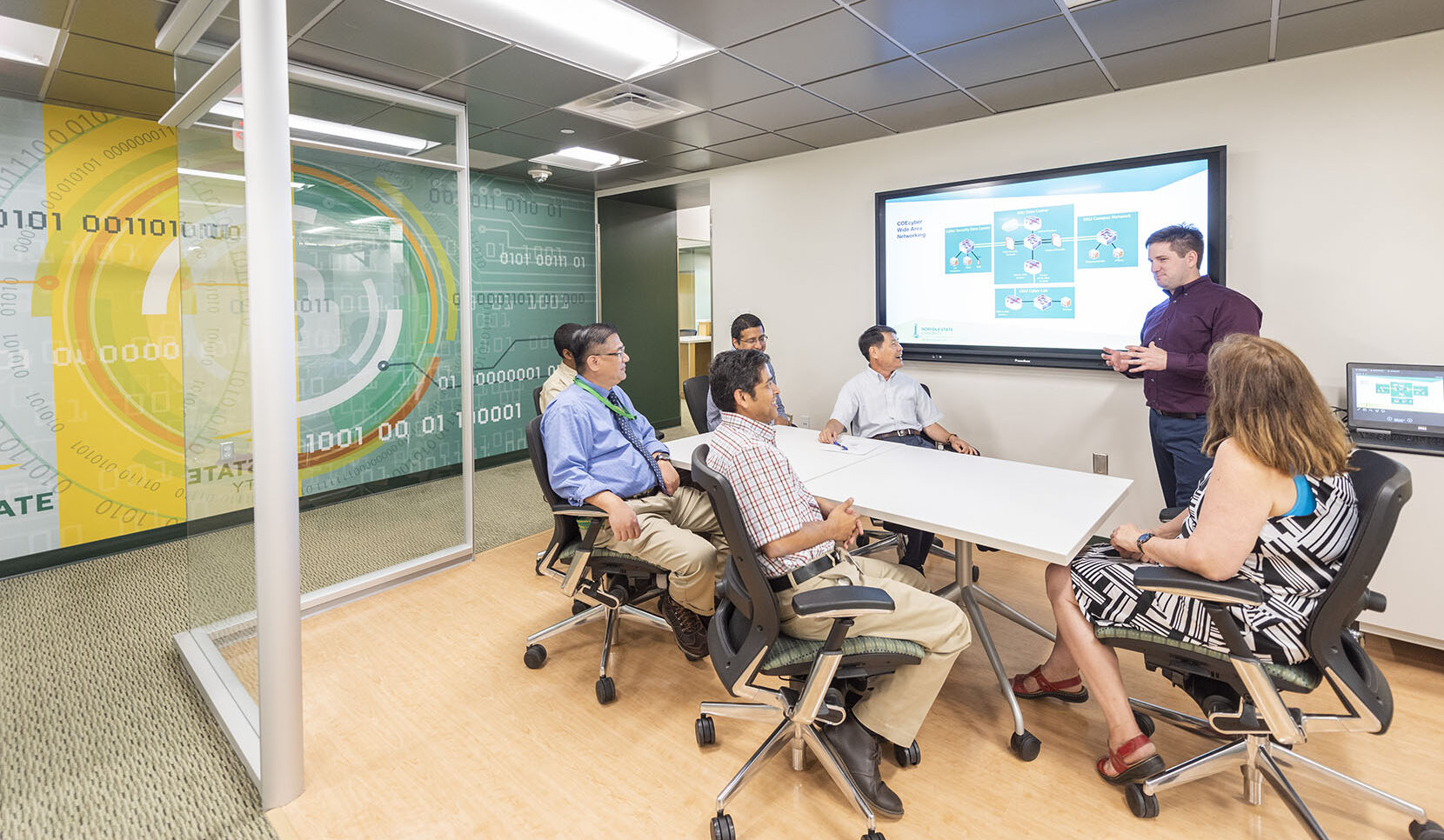 The creation of the new cybersecurity complex consisted of two phases. Phase One involved a new cybersecurity suite and an interior renovation of the existing Information Assurance Suite. The renovation consisted of an interior buildout of an unfinished shell space, which created a reception area, three offices, and a cybersecurity lab and server room on an isolated network. The isolated network facilitates threat detection and management separate from the campus-wide network. The Information Assurance Suite renovation included the conversion of an existing graduate study space into a classroom, graduate collaboration space and a break room.
Phase Two included a new cybersecurity suite adjacent to the Phase One suite. During this phase, reworking of an existing office suite provided five offices, conference space, a cyberpsychology classroom, a cybersecurity research lab, and a server room to replace and expand cybersecurity facilities located in different parts of campus. The server room included an in-row cooling system which had to be coordinated with existing mechanical systems and NSU's OIT department.
Both phases were designed as showcase spaces for the school's Masters in Cybersecurity program. Heavy graphics and branding components were utilized, which required collaboration with NSU's marketing department. RRMM's interior design department facilitated furniture selection and layout.
"RRMM was the absolute best! They listened to our needs, carefully considered our desires, and delivered a Cybersecurity complex that appears futuristic, visually appealing, and most important, functional. Our students and faculty love the space! I highly recommend them to any organization seeking pleasant, knowledgeable, and highly professional architectural services." – Dr. Aurelia Williams, DPS, Professor and Director of the Cybersecurity Complex
The entire project was completed during summer breaks in order to allow the department to move in its equipment and begin classes on time for the fall semester. This required close coordination between the owner, architect, and contractor to make decisions and find solutions for unforeseen conditions.
Phase Two was completed in April 2018. RRMM has been contacted about providing design services for the final Phase Three renovation, which will include renovating the remaining building floor.
About Norfolk State University 
Norfolk State University (NSU) is a four-year, public university in Norfolk, Virginia. The historically black university is a member of the Thurgood Marshall College Fund and Virginia High-Tech Partnership. NSU was founded in 1935 and offers certificate, undergraduate, and graduate programs. To learn more, visit: https://www.nsu.edu/