CTE Changes Now Complete at Smithfield and Windsor High School
.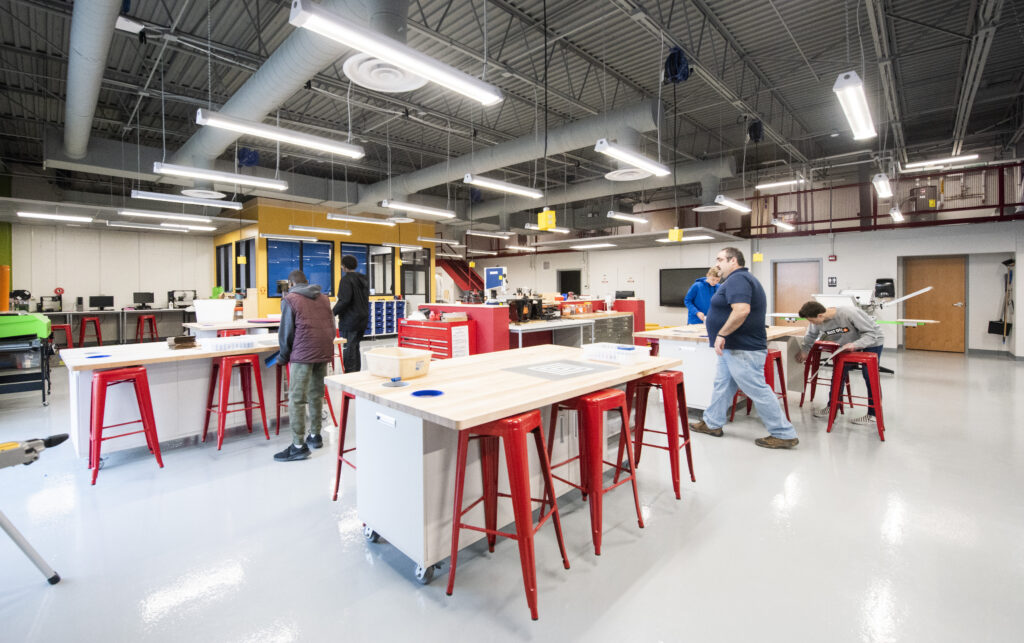 February 15, 2019
With an increased focus on career and technical education (CTE), many school divisions are finding the need to rework their traditional classroom spaces into spaces that foster the skills-based learning that is the cornerstone of CTE. RRMM Architects recently assisted Isle of Wight County Schools with renovations and additions for both Smithfield and Windsor High Schools. Changes were focused on creating career and technical education spaces that would enhance the education curriculum and align with school leadership's vision for Isle of Wight County students as they prepare for the future.
These improvements were planned for completion over three independent phases since portions of the new facility needed to be completed to free up space for many of the other renovations to take place. These renovations and additions were outlined in a master plan study that RRMM had previously completed for Isle of Wight.
Changes at Windsor High School included the creation of a hands-on construction lab, greenhouse, cosmetology lab, and project collaboration space. Most notably, Windsor High School now enjoys the addition of a fully functioning farm for the division's agriculture courses. The farm is located on previously unused school property a few miles down the road. The WHS Farm includes classroom space adjacent to an actual barn and a fenced pasture where students will gain real, hands-on experience caring for livestock and small farm animals. The greenhouse will support the division's horticulture courses, giving students the chance to learn firsthand how to tend to and grow live plants.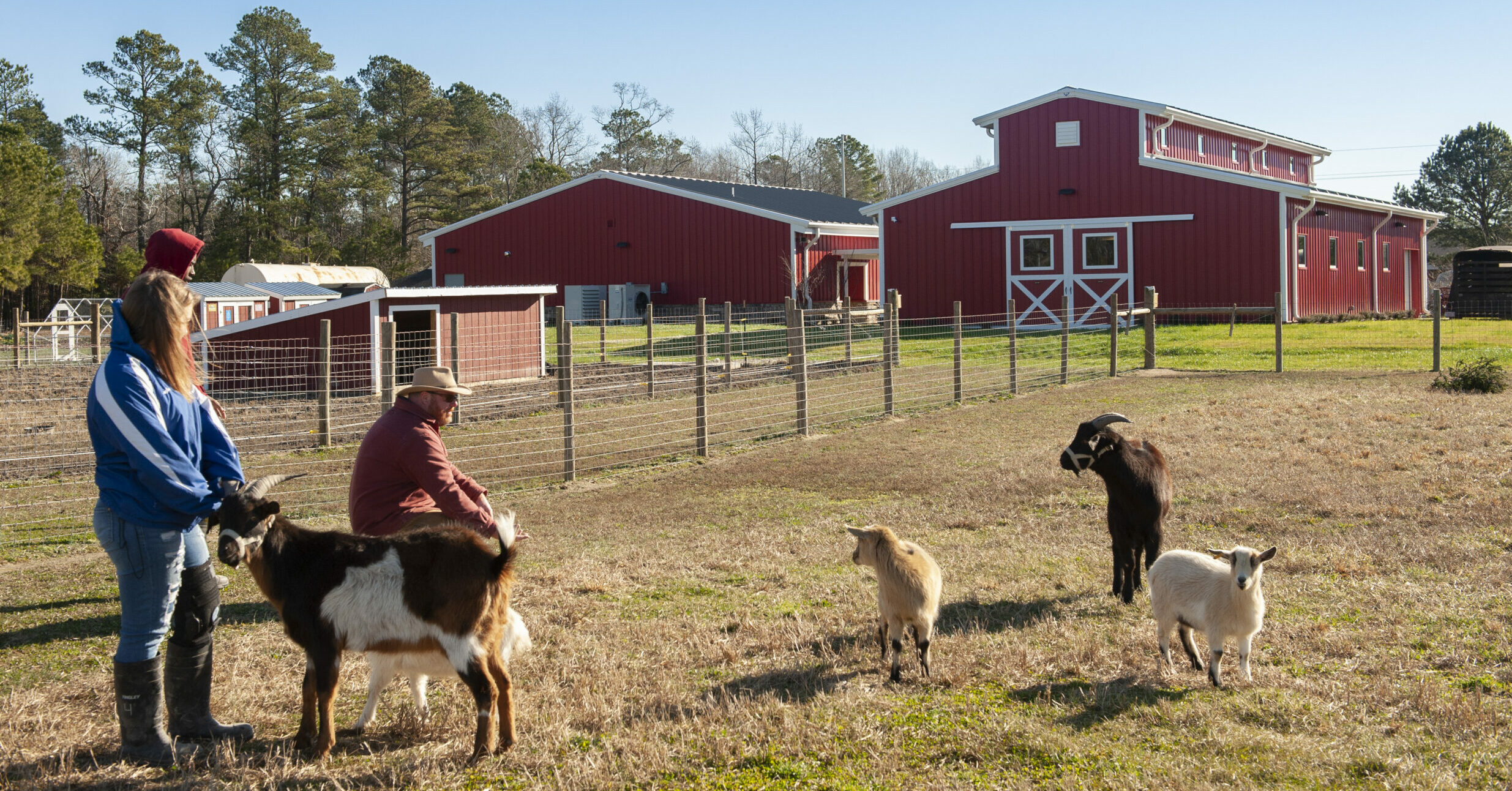 Smithfield High School received two new fieldhouses: one for athletics and one for JROTC. The JROTC fieldhouse has a large protected space that now allows the cadets to practice formations and drills during inclement weather. The fieldhouses were constructed from a pre-engineered metal building, a popular cost-efficient alternative to conventional building design. Since the athletic fieldhouse was in an historic zoning district however, the team added brick veneer to the street-facing view of the building to meet historic requirements.
An existing SHS vocational building was renovated to house mechatronics, welding, nursing, culinary arts, and a state-of-the-art makerspace. The makerspace and mechatronics lab included extensive furniture packages: shop tables with built-in waste receptacles and stools that magnetized to the underside of the tables. These spaces had unique storage needs because they needed to store lots of parts and pieces, so RRMM provided removable bin cabinets. All the furniture is on casters for easy mobility.
The makerspace was created from the renovation of an existing 3,740 SF vocational space. The goal was to provide a technology-rich environment that allows students to explore, design and build their own projects in a collaborative environment. The space includes computer stations with CAD programs to design, along with 3D printers and small power tools necessary for building. The nursing lab included minor renovations to an existing weight room. New lighting, hospital beds and the addition of casework and sinks provided the necessary elements for nursing program certification.
Smithfield High School also features a unique culinary arts program that includes the addition of a part-time functional restaurant that serves the public. The restaurant, named Turner & 10, features a commercial kitchen where knife skills and cooking techniques are taught to students, allowing them to master their skills and prepare for real-world culinary jobs. In addition to preparing the meals, the students also act a wait staff, serving the public and preparing for future jobs in foodservice. The addition of Turner & 10 included a unique/atypical furniture package with industrial-looking furniture, artwork and accessories.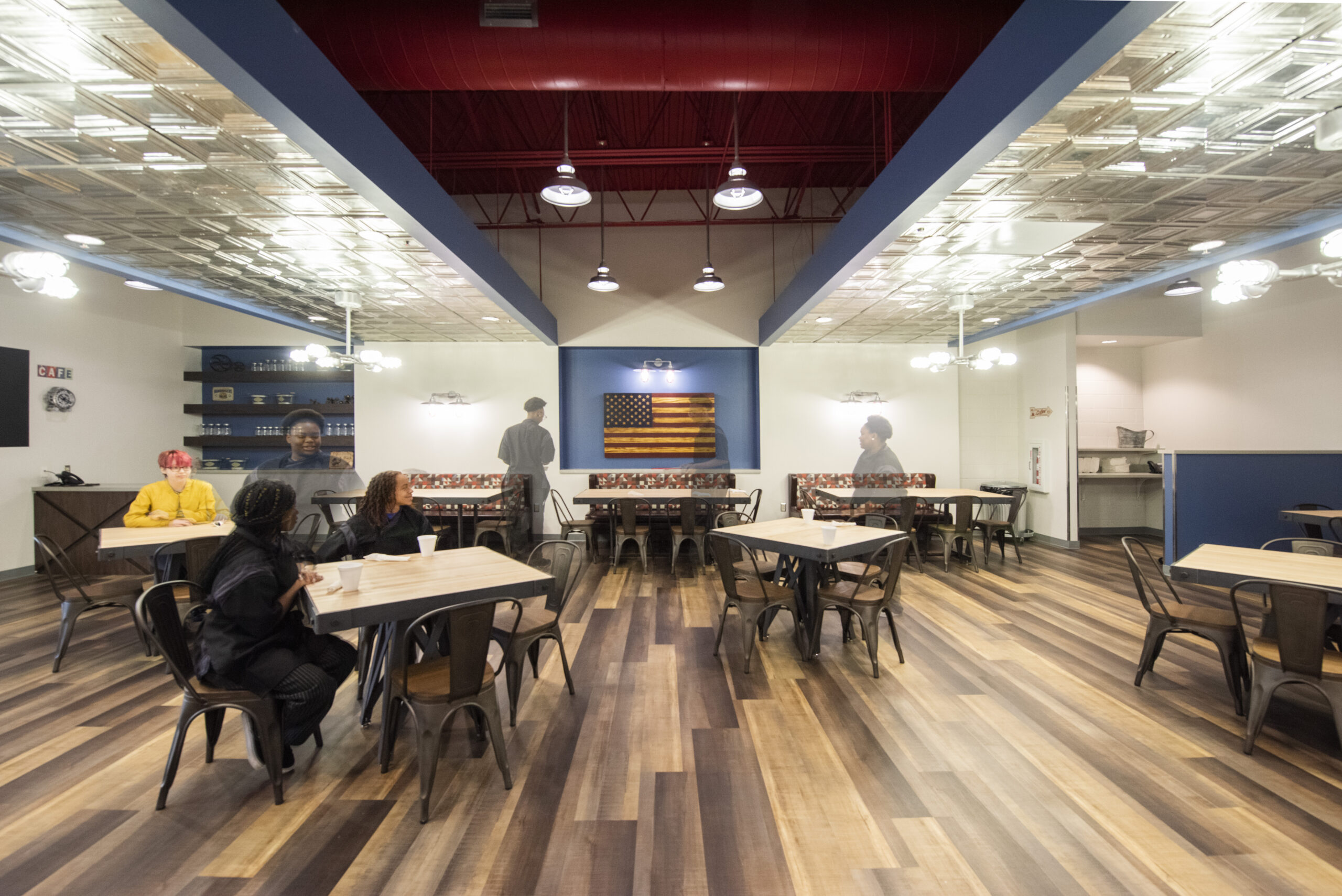 With these new spaces at Windsor and Smithfield High School, IOW students are immersed in classes that engage them and offer meaningful methods for them to build skills and learn content for their future career goals. Whether they are cooking and serving a meal in Turner & 10, raising livestock on the Windsor High School farm, or creating and innovating in the makerspace, IOW students are not only redefining schooling, but they're also designing their own futures.
About Isle of Wight County Schools 
Isle of Wight County School's vision is to create a learning environment that will enable every child to discover his or her unique gifts and talents. The district includes five elementary schools, two middle schools, and two high schools. To learn more about Isle of Wight County Schools, visit: https://www.iwcs.k12.va.us/