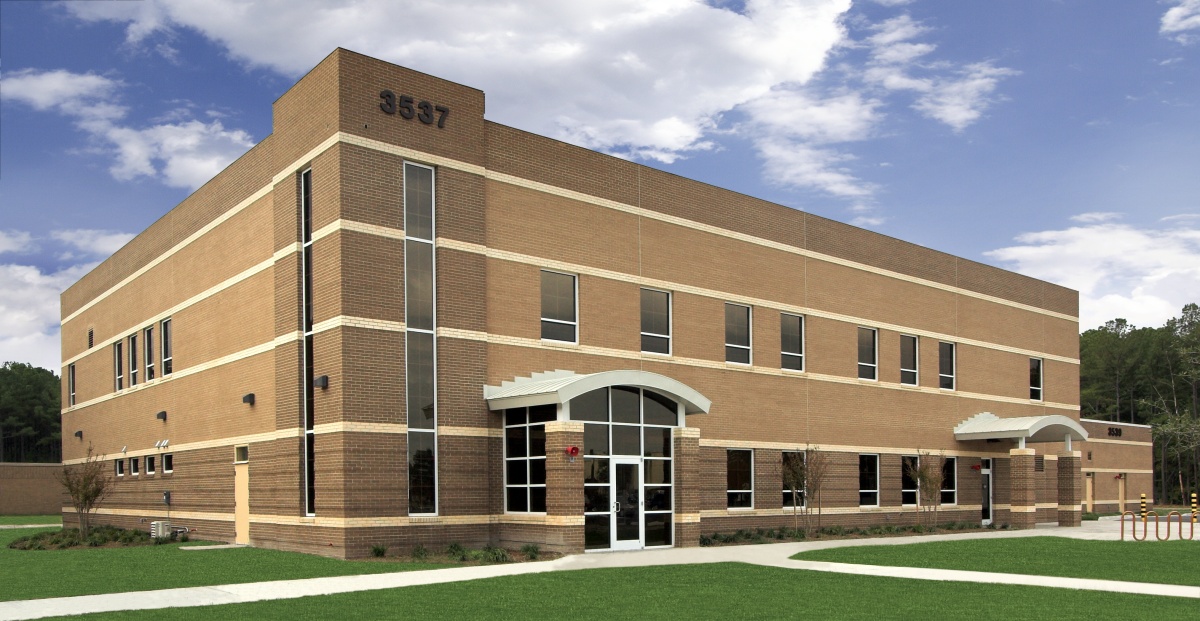 Police & Security Operations Facility
.
Norfolk, Virginia
This design-build project provided JEB Little Creek-Fort Story with a new Police and Security Operations Facility. The project also includes a Vehicle and Operational Storage Garage and a kennel building to house the base's military working dogs and their handlers. The main building and kennel are concrete masonry structures with brick veneer to match the base's standard colors. The Vehicle and Operational Storage Garage is a pre-engineered structure. The main building includes spaces for administrative offices, investigative offices, interrogation rooms and associated viewing/waiting areas, operations area, dispatch center, and evidence vault/holding area. It also includes a fingerprint room, urinalysis lab and office, training/briefing rooms, showers areas, storage, and general purpose areas. The project was built on a previously developed site, avoiding the increase of sprawl development. 
The project was required to achieved a LEED certification, but the project's budget did not allow for additional funds toward environmentally friendly materials. However, the design-build process allowed the project team to find several areas where they could increase the project's environmental performance without adding significant cost. The project ultimately achieved a LEED Silver certification.