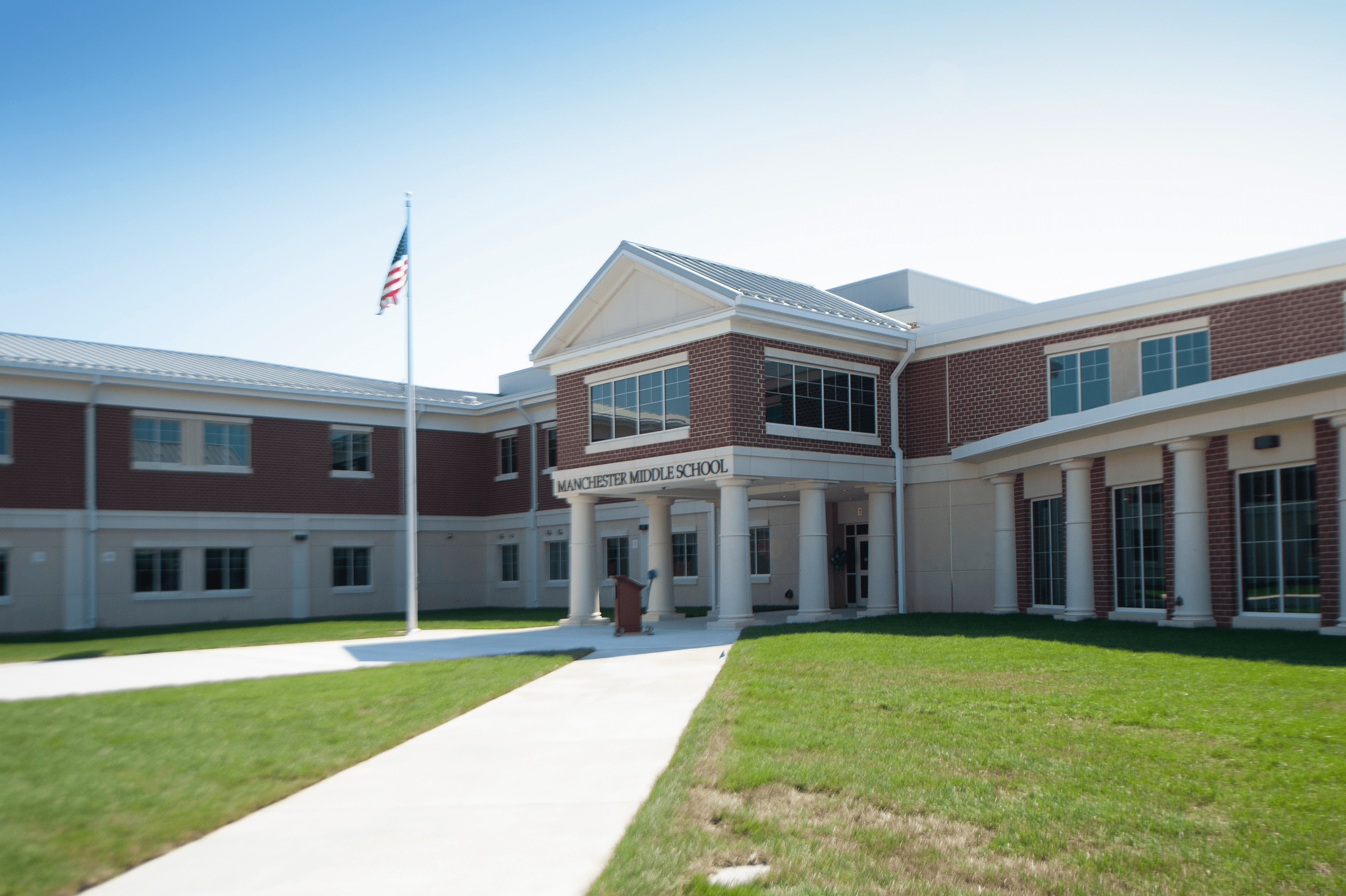 K-12 Education Middle School
Manchester Middle School
.
Chesterfield County, Virginia
Manchester Middle School is a new 135,000 SF middle school for Chesterfield County Public Schools. The new school includes grades houses for 6th, 7th and 8th grade. The design also includes an exploratory wing that offers students electives such as band, chorus, orchestra, foreign language, technology, fabrication, technology, business, and art. Other spaces include a full-size competition gymnasium with telescoping bleachers and a 600-seat auditorium. 
This middle school is a replacement facility that was built on the same site as the old facility. The design allowed the school to remain open while the new building was being constructed.