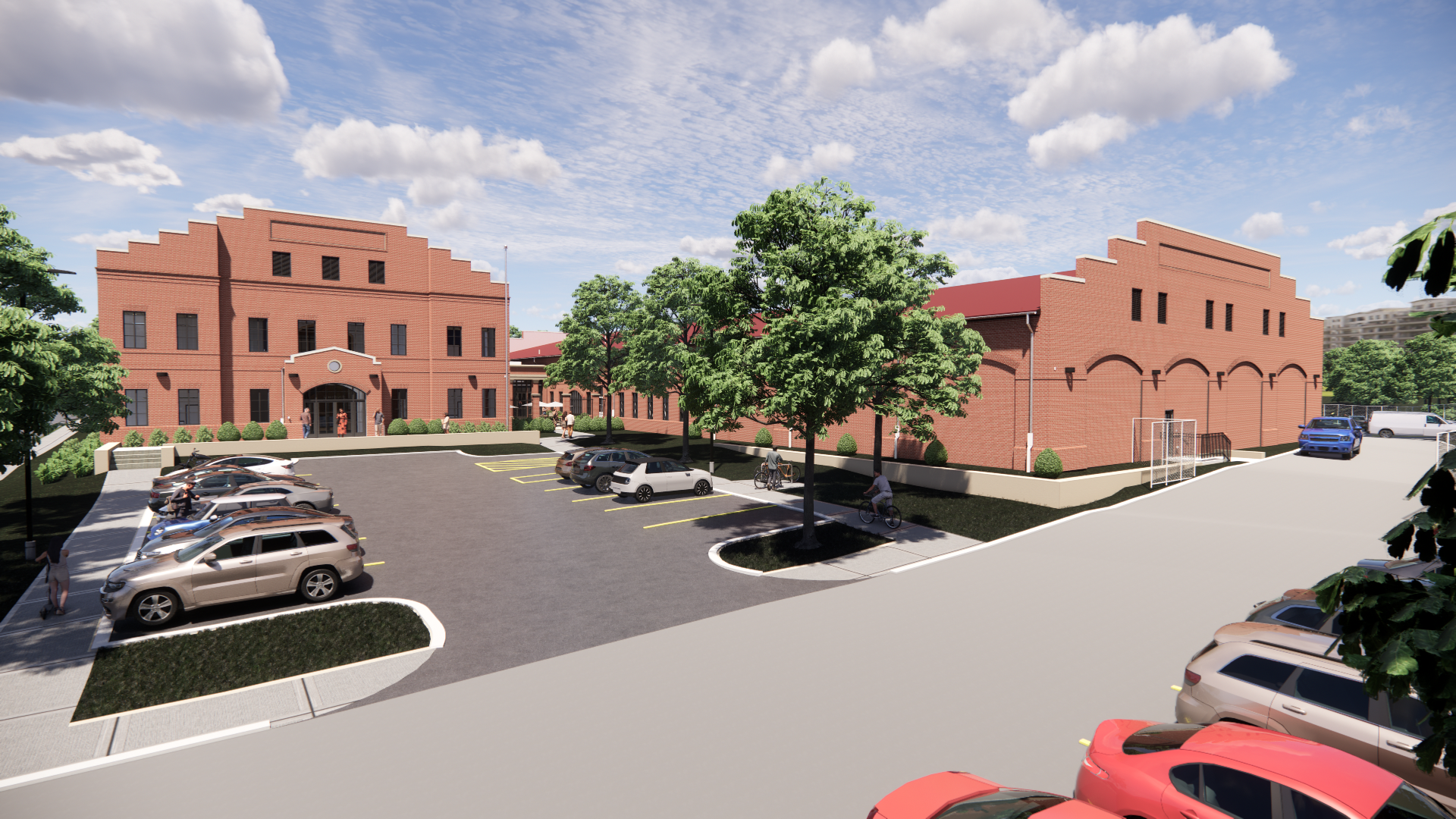 Longwood University: Facilities Annex Building
.
Farmville, Virginia
Originally all facilities management departments were located in the Bristow Building. Over the years, the facilities departments have outgrown the building and productivity was hampered by the small, cramped and inefficient work areas. RRMM designed the renovation and expansion to remedy these serious programmatic and building deficiencies. The new and renovated buildings will house Longwood's Facilities Administration, Facilities Operations, Environmental Health and Safety, and Campus Planning and Construction Departments. The office and administration space will consist of staff offices, administration and file storage, admin work areas, large and small conference rooms, break areas, and a building reception area. The trade shop areas will consist of office space for each trade supervisor and shop space. 
The project includes demolition of the existing warehouse, renovation of existing space, and construction of new space at a former retail building with an attached warehouse. New site facilities include parking, vehicle wash area, and a vehicle fueling station.